With the superconducting power transmission technology, trains will be able to operate at cheaper costs besides reducing the number of substations needed to maintain voltage.
January 20, 2022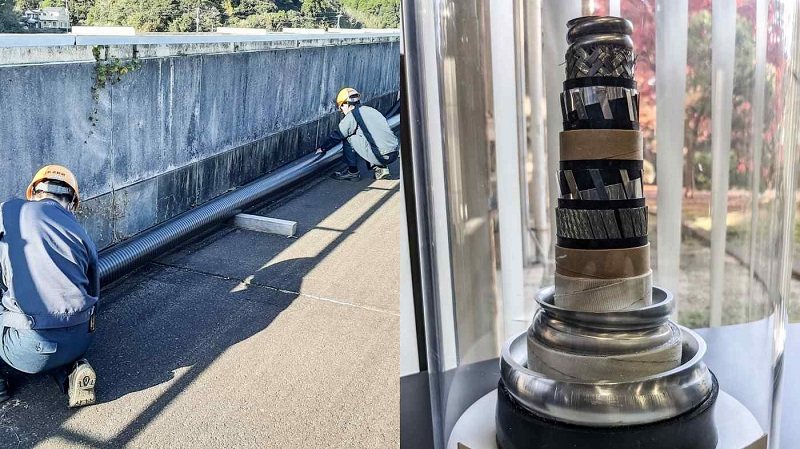 Japan-based Railway Technical Research Institute has laid a 1.5-km superconducting transmission line. It is the world's longest practical-use cable at a facility in Miyazaki Prefecture. According to the research institute, the production of the line was outsourced to Mitsui Mining & Smelting, and several railroad companies have expressed their interests in embracing the technology.
The reason for transmission loss can be attributed to the turning of electricity into heat due to the electrical resistance of electric wires. However, when a transmission line is cooled to minus 269°C with liquid helium and put into a superconducting state, the electrical resistance becomes zero, and power loss can be all but eliminated. Owing to the development of materials that can be superconducting at minus 196°C, liquid nitrogen can be used as a coolant, which is 10 percent cheaper than liquid helium.
Watch: Wire & Cable India News Roundup
"If we can make the distance of one power line more than 1 km, we can reduce the cost by utilizing existing power transmission facilities, and the advantage of eliminating power transmission losses outweighs the additional cooling cost," the Railway Technical Research Institute says.
Also Read: AMPeers – Amping Up the Delivery of Superconducting Wires
Superconducting power transmission also has the advantage of reducing the number of substations needed to maintain voltage. As published in a leading Japanese news daily – the Railway Technical Research Institute is already working on the development of a power transmission line longer than 1.5 km.
According to the Institute of Energy Economics, Japan loses 4 percent of its electricity as it is being delivered. The country's railways use about 17 billion kWh a year, and 4 percent of that is about 700 million kWh, equivalent to what 160,000 households require.