RR Kabel is the first wire manufacturing company to introduce low smoke, zero halogen (LS0H) wires in India – an innovation that was borne out of necessity.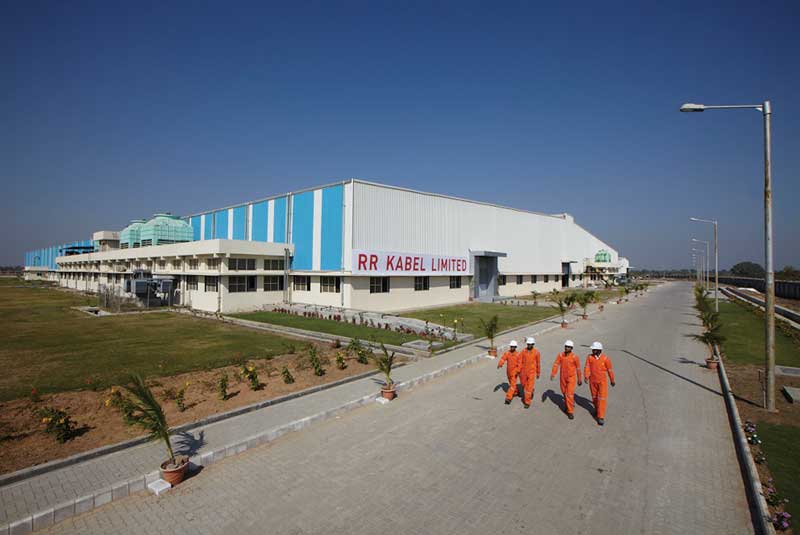 Wire & cable is an indispensable part of our daily lives. With its importance being obvious but not always visible, the role of wires & cables is rarely talked about. From our homes and offices to hotels and hospitals, every place needs an uninterrupted power supply. Hence, it becomes imperative to use safe wires in all the places that require electricity as faulty electrical outlets and wires can cause fire leading to deaths, injuries and property damage.
"During such incidences, people don't die because of the fire; they die because of the toxic black smoke emitted from regular PVC wires," pointed out Mr. Shreegopal Kabra, Managing Director & Group President, RR Global, during our visit to RR Kabel's manufacturing unit in Waghodia, Gujarat as a part of familiarisation trip organised by RR Kabel on March 1 and 2.

RR Kabel is the first wire manufacturing company to introduce low smoke, zero halogen (LS0H) wires in India – an innovation that was borne out of necessity. These LS0H wires emit lesser smoke and odour when compared to other wires. "In case of a fire accident, PVC wires emit toxic smoke whereas LS0H wires do not emit toxic smoke. Switching from PVC to LS0H wires will ensure safety in the long run as well," he added.

During the trip, all the participants were taken through the entire facility and each step was explained in great detail, emphasising why precision and quality matter while creating game-changing products. In its NABL- accredited laboratory, a wire quality test was conducted with FIREX LS0H wire. This test is called the 'Wire ka Fire Test' where two similar-looking wires were lit with a match stick. While, one wire caught fire quickly and started dripping, releasing thick smoke with a strong smell, whereas the FIREX LS0H wire by RR Kabel emitted a faint odour and wisps of smoke. The difference between them was clearly visible.

The cables manufactured by RR Kabel go through in-depth, rigorous testing throughout the manufacturing process as well as at the final stage offering REACH (Registration, Evaluation, Authorisation and Restriction of Chemicals) and RoHS (Restriction of Certain Hazardous Substances) compliant products with a high degree of human and environmental safety. One such test in the laboratory showed that even after the wire catches fire, the electricity supply remains intact. This approach reflects how RR Kabel strives to provide quality to customers.

Watch: Wire & Cable Industry Year Review
From producing winding wires to manufacturing a vast range of cables including house wires, industry and specialty cables, RR Kabel has come a long way. The company takes pride in being the first in India to have such a diverse and extensive range of products. It is also the only company to get 33 international approvals at a single factory and is accredited with the highest number of product and system certifications, with a continuous pursuit of evolving technology.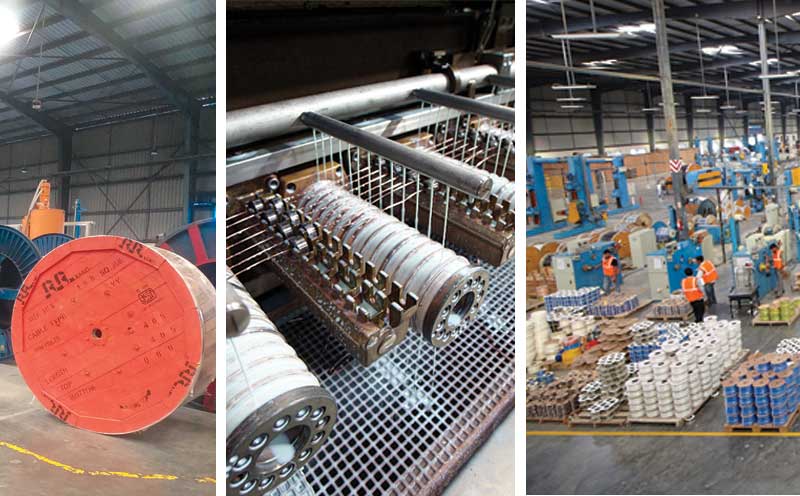 The journey of RR Kabel began in 1986 when it started manufacturing winding wires in the name of Ram Ratna Wires Ltd. Soon after, in 1999, it was established as RR Kabel and set up a factory in Silvassa. It constructed its second unit in Waghodia, Gujarat in 2010. The company built a factory each in Bangladesh and Dubai in 2011 and 2016 respectively. In 2020, it launched HT cables and acquired Arraystorm, a Bengaluru-based, premium LED lighting brand that was a part of Kores India. "Today, RR Kabel is the 4th largest wire & cable company in India growing at a CAGR of 18-20 percent in the last twenty-two years. With around 4000 employees, 800 marketing professionals, 12 manufacturing facilities, 42 marketing offices, and 2 lakh sq. mtrs of production setup in India, the company has a turnover of around USD 1.25 billion and a presence in more than 85 countries including Europe, the USA, Middle East and Southeast Asia as its top export markets. It imports technology and machines from Germany, Switzerland, Austria and Belgium among others," said Mr. Kabra.

RR Kabel is very particular about quality, trust and transparency. However, in India, 37 percent of the wire and cable industry continues to be a part of the unorganised sector. As Indian consumers preferred cheaper wires and cables, RR Kabel established a brand with international standards where quality was appreciated globally and then expanded to India. With an aim to create awareness about the fire-safety measures and highlight the importance of taking precautions during a fire outbreak, RR Kabel keeps conducting campaigns in different cities across the country. 'Wire ka Fire Test' contest was one such campaign conducted by RR Kabel last year in which around 800 electricians participated.
Also Read: RR Kabel: Wire and Cable Industry Set to Record 10-15 Percent Growth in 2022

The company believes that while business growth is a must, it is equally important to contribute towards the development of the society. RR Global's CSR initiative Mission RRoshini focuses on education, women empowerment and health.

Last year, the company announced its Kabel Star initiative, a scholarship program for the children of electricians. "We focus heavily on the development of tribal areas where people are deprived of basic facilities. Up till now, we have educated around 2.5 lakh children in some tribal areas through our One-Teacher-School initiative. We sponsor around 1,400 schools every year," said Mrs. Kirti Kabra, Director, RR Global. For RR Kabel, profit is not the only motto; safety remains a high priority. "We believe in giving back to the community," concluded Mr. Kabra.