The new CTC Global fiber core manufacturing facility is a fully qualified ACCC® Core manufacturing and test facility and has been established to serve the advanced conductor needs of power utilities across the globe.
June 16, 2022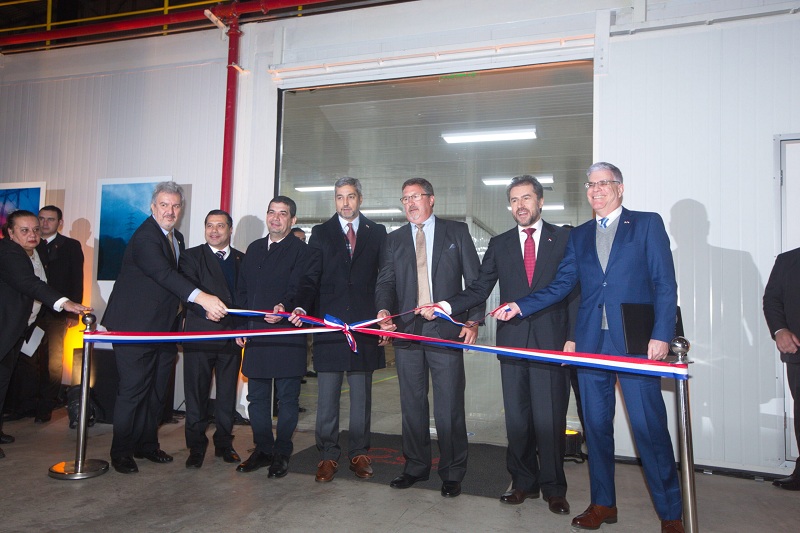 CTC Global Corporation has completed and commissioned its fourth composite fiber core manufacturing and testing facility. The new facility – CTC Global S.A. (CSA), which is located in Asuncion, Paraguay, has been set up to serve the customers in South America.
Watch: Wire & Cable Industry Year Review
The CSA facility is a fully qualified ACCC® Core manufacturing and test facility and joins facilities in California, Indonesia, and China, enabling the company to serve the advanced conductor needs of utilities around the world.
The company selected Asuncion, Paraguay for its fourth ACCC® Conductor Core manufacturing facility to support a substantial increase in demand for ACCC® Conductor in Latin America and support its local and regional customers. Being a centrally located member of Mercosur, the fourth largest trading block in the world, Paraguay is a great place to manufacture and ship to customers located throughout the region.
Mr. J.D. Sitton, CEO, CTC Global, stated, "Paraguay has a visionary government that is committed to a progressive industrialisation program. Many leading companies have located state-of-the-art manufacturing facilities here and CTC is pleased to join them. The Paraguayan workforce is highly educated and very capable and the CSA team has quickly become a valued part of the larger CTC team."
Mr. Christian Lichtenberg, CSA General Manager, commented, "Constructing this facility, building the CSA team and accomplishing the rigorous ACCC® Certification has been extremely satisfying. I am proud of the entire team and we are looking forward to continuing to grow CSA as Paraguay, and the Mercosur countries grow."
Also Read: CTC Global: Leveraging ACCC® Conductor Technology to Build a Modern Grid
The production equipment, tooling, processing methods, and quality assurance procedures, were designed, developed, and delivered to the new CSA facility by CTC Global. The company and its partners recruited, trained, and certified CSA's team members to supervise, and operate the production process and perform the required suite of rigorous product quality tests. ACCC® Core produced at the CSA facility has already been delivered.