With the new positioning of 'No Stress. Finolex', the cable manufacturer is presenting its product range in three commercials featuring its new brand ambassadors – Kartik Aaryan and Kiara Advani.
June 16, 2022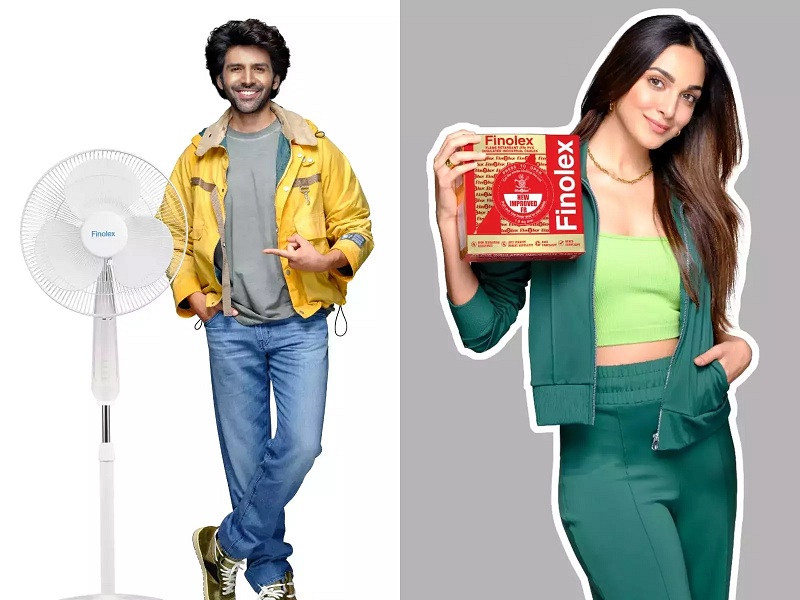 Finolex Cables Ltd. has announced Bollywood actors Kartik Aaryan and Kiara Advani as its new brand ambassadors. India's leading cable manufacturer is initiating a "brand refresh" with the launch of a new 360-degree campaign – 'No Stress. Finolex'. As published in news reports – the new value proposition of the cable company has been decided to be as – 'Xceeds Xpectations'.
Mr. Amit Mathur, President – Sales and Marketing, Finolex Cables, asserted that the new positioning of the brand will be – 'Xceeds Xpectations', in a bid to provide the consumers with a range of stress-free solutions.
Watch: Wire & Cable Industry Year Review
The cable manufacturer has roped in the film actors to ensure its engagement with the youth of India, which is the chief aim of the campaign. It presents and highlights the product range of the company, which includes – ceiling fans, LED lights, electric cables and wires, in three different advertisement films.
Reflecting on the previous campaigns by Finolex, he added that while the positioning and objective of the brand may have transformed, it is keeping on the fun and slice-of-life approach for its brand films.
Considering the younger generation as the relatively more relevant category for the brand, he stated, "Most of the buying has been done by the young generation as of now and they are the decision-makers in the family of their own."
Also Read: Finolex Cables: Ready for NEXT MILESTONE
At first, the 360-degree campaign will be initially launched on the OTT platform – Disney+Hotstar and will be later unveiled as TV commercials in the next phases.