The inauguration of the new unit to manufacture railway conductors is in line with the backward integration strategy of KEC International.
June 29, 2022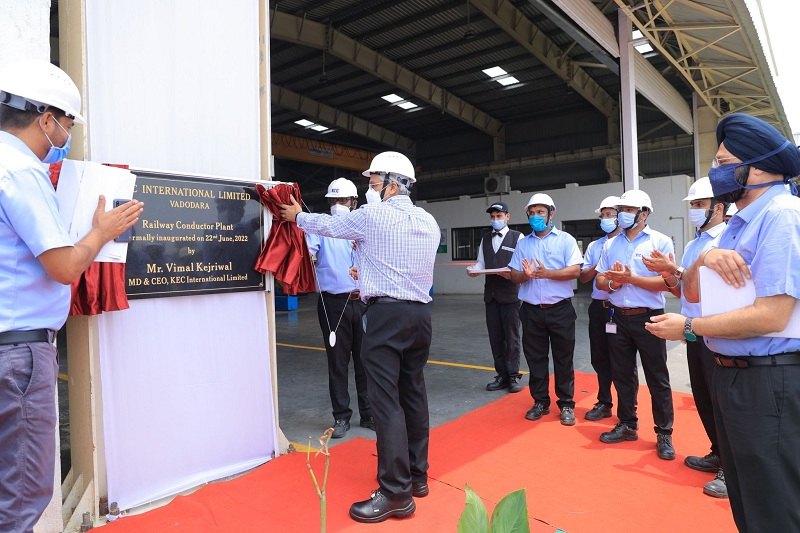 KEC International Ltd. has established a new railway conductor manufacturing plant in Vadodara. The new unit is part of the Company's fully integrated cables manufacturing plant. The inauguration ceremony was graced by Mr. Vimal Kejriwal, MD and CEO, KEC International.
Watch: Wire & Cable Industry Year Review
KEC manufactures a range of railway cables and conductors for Indian Railways and companies in the railway infrastructure sector, in addition to utilising the products for captive consumption at our projects, in line with the Company's backward integration strategy.
At the inauguration of the plant, Mr. Vimal Kejriwal, together with Mr. Manjit Singh Sethi, Executive Director – Cables, interacted with the employees, while appreciating the team's overall efforts and business' superior performance. In addition, they also shared an outlook on the business' growth going forward, as informed by the Company.
Also Read: KEC International wins New Orders of INR 945 crores
Being an integrated player in the railway EPC industry, KEC International provides complete turnkey solutions for all types of railway contracts, including, overhead electrification; signalling & telecommunication; traction substations; doubling & tripling of tracks and new railway lines; regional rapid transit system; and civil infrastructure – road over bridge, bridges, tunnels, stations & platforms.