India presented as a favorable market for renewable energy investments, amounting to USD 78.1 billion, during 2014-2021. Projections for 2030 include scaling to an electricity generation capacity of 800 GW, with 500 GW sourced from renewable resources.
February 15, 2023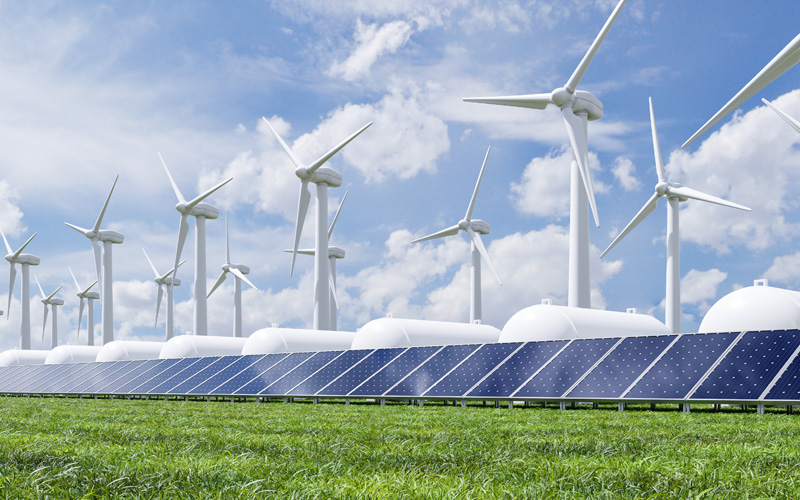 On February 14, 2023, economic survey figures of Renewables 2022 Global Status Report were tabled in Parliament. According to the report, during the 2014-2021 period, India roped in USD 78.1 billion worth of investments for renewable energy, annual investment for which has scaled over USD 10 billion since 2016 with a dip in 2020 due to Covid-19 restrictions. The report shared that the projections made by the Central Electricity Authority (CEA) for 2029-30 for electricity generation installed capacity, a total capacity of 800 GW with over 500 GW sourced from non-fossil fuel resources, indicate that the electricity demand of India shall be optimally met.
Watch: RR Kabel | Shreegopal Kabra | Fire Safety | Fire Survival Cables
According to NITI Aayog's June 2022 report, renewable tariffs have already been reduced while electrolyzer, crucial for making hydrogen economically viable, costs are expected to fall. The report also estimated the cumulative value of India's green hydrogen market, USD 8 billion by 2030 and USD 340 billion by 2050, and the electrolyzers market, USD 5 billion by 2030 and USD 31 billion by 2050. Green hydrogen usage shall reduce cumulative CO2 emissions, by 3.6 gigatonnes reduction by 2050, resulting in energy import savings, industry input price stability, and forex reserves strengthening.
All the projections are based on assumption that critical minerals, concentrated in geographic regions with easier and monopolized access to select nations, essential for renewable energy shall remain available at reasonable costs.
Meanwhile, comparative figures for March 31, 2021, and March 31, 2022, for installed capacities and captive plants power generation, both maximized their renewable sources use, showed a positive increase, with about a 4.7 percent increase in the total installed power capacity of utilities, from 382.1 GW to 399.5 GW, and captive power plants, from 460.7 GW to 482.2 GW.
Also Read: Kamani Engineering Corporations Secures New Orders Worth 1,131 Crores
The total electricity generation rose from 15.9 lakh GW to 17.2 lakh GW, attributing 14.8 lakh GW from utilities and 2.3 lakh GW from captive plants. The contribution share of thermal sources was 59.1 percent, followed by renewable sources, at 27.5 percent, and hydro resources, at 11.7 percent.