In its quest to stay ahead of the cable market, Prysmian Group announced the acquisition of Omnisens, head office in Switzerland, a leader in performance fiber-optic-based monitoring solutions, for safer and more efficient use of critical infrastructures.
This acquisition is in line with Prysmian Group's strategy to grow and reinforce its value-added businesses, continuously increasing its drive towards a digital, remote, and electrified global industrial transformation. Dedicated to asset monitoring solutions, Prycam and Omnisens solutions are reliable solutions used by many utilities, EPCs, and key accounts, including in India.
Prysmian also continues to enlarge its cables offer in India, reinforcing its presence in the specialties' business units, i.e., O&G, fertilizer, cement, chemical, steel, medical, marine, defence and infra, through Associated Cables Pvt. Ltd. (ACPL).
ACPL was set up in 1973 and is part of Oman Cables Industry (OCI), working in full and unique cooperation with Prysmian. ACPL is one of the first control & instrumentation cable manufacturing companies in India. With its factory located in Chiplun, and the head office in Andheri (E), ACPL also proposes a range of LV, thermocouple cables & special application cables, compliant with National and International Standards, BIS, IEC, BSEN and customized specifications.
As control and instrumentation cables are used to transmit precise, sensitive digital and analogue signals for process controls, measurement, and monitoring, including in hazardous areas, ACPL only uses pure raw materials to ensure long-lasting performance, reduce electricity consumption for the key accounts, and ensure maximum safety.
The presence of electromagnetic noise and the requirement for high fire resistance in areas where workers are present impose to have strict Technical Data Sheet (TDS) to accompany the clients' projects and performance. Through its design department, ACPL suggests maximum cable performance through astute ideas. Therefore, ACPL is chosen and trusted by many key accounts and approved by the major consultants in pan India.
India being well advanced in sustainability and environment, social, and governance (ESG) ACPL has set up its sustainability plan, to contribute to preserving the natural resources, reducing pollution, carbon footprint, saving energy, use less water, for the benefit of the earth and the next generations. ACPL also has mapped out initiatives on diversity and inclusion, part of the new social trends.
ACPL, aligned with the 'Make in India' policy has, in 2020 doubled its production facility to enable fast delivery, and increased its test lab performance. Therefore, our customers and the independent Inspection agencies can carry out the inspection of cables in a prompt and qualitative manner.
Also Read: Heetu Chemicals & Alkalies: Striving to Keep Pace with Innovations
ACPL, by participating in the cross-functional workshops with Oman Cables and Prysmian Group, can leverage innovation practices. Also, the presence of more than 600 Indian people in Prysmian Group among its subsidiaries is a strong catalyst to allow a rapid understanding of the new challenges, fulfill the clients' new trends, to benefit ACPL export in the neighboring countries.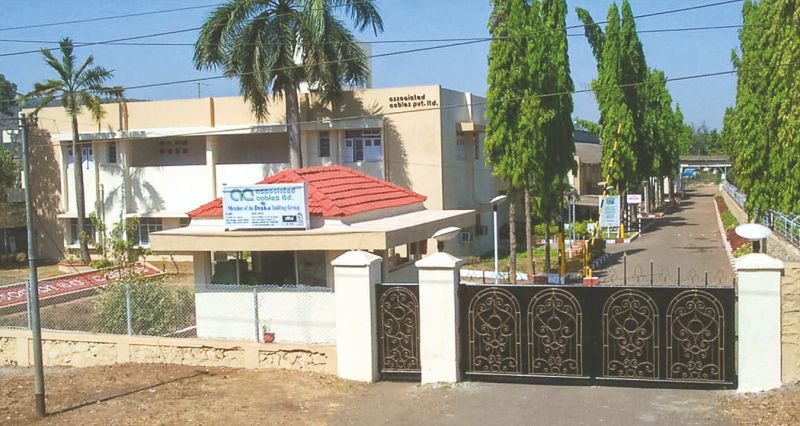 We are currently building up our long-range plan and would be happy to listen to the client's suggestions so that Prysmian India and ACPL can include these in their next plans.