German transmission operator Amprion shall invest EUR 22 billion in the development of the nation's transmission grid over the next five years. The projects include land-based and offshore grid connection systems.
April 13, 2023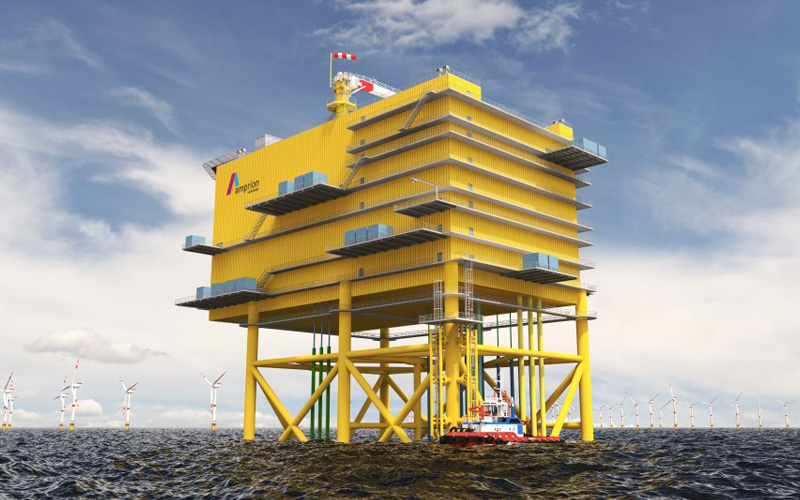 Amprion, a German transmission system operator, is accelerating grid expansion and plans to invest around EUR 22 billion in the transmission grid over the next five years. The company aims to address the accelerated expansion of renewable energy and the transformation of the energy system with a focus on North-South direct current corridors on land and the realization of four offshore grid connection systems.
Watch: RR Kabel | Solar Cables | Solar Plant | Renewable Energy
In FY22, Amprion invested EUR 1.5 billion, 15 percent more than FY21, in the expansion and conversion of the grid infrastructure. The company obtained permits for more than 200 grid kilometers and was able to complete 115 grid kilometers. Due to the acceleration targets set by the German government, Amprion set up the world's first 2 GW offshore grid connection systems, BalWin1 and BalWin2, and intends to commission them in 2029 and 2030, respectively. For the underground cable project from Rastede to Bürstadt (DC 34), the company intends to submit the planning approval documents by mid-2024.
Dr Hans-Jürgen Brick, CEO, commented "A new phase of the energy transition is beginning, in which we are increasingly moving from planning to implementation. We are currently implementing more projects than ever before." He further added, "In addition, the acceleration initiated by the German government is beginning to have an effect, so that we can implement important projects earlier than originally planned. We are well prepared for the tasks ahead."
Also Read: Power Grid Secured Rampur Sambhal Transmission Project in UP
Mr. Peter Rüth, CFO, said, "We focus on stability and flexibility for the financing of increasing investments. Our long-term oriented shareholders support our growth course. Supportive regulatory conditions are another important pre-condition. Together with our flexible debt instruments, we are well prepared for the necessary investment need." This was demonstrated by the successful issue of the company's first green dual-tranche bond last year.