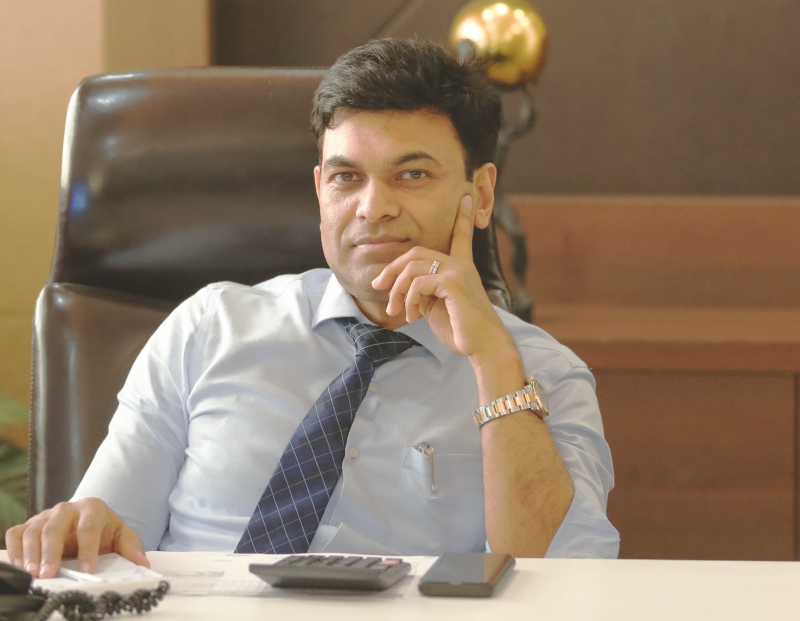 Established in 1997, Universal Polychem (India) Private Limited is a pioneer in the manufacturing of PVC and Polyolefins compounds for wires and cables, automotive industry and plastic sheets for packaging industry. The company has built up a reputation based on thorough knowledge and the latest technology and equipment specified in the field of compounding. In a recent interaction with Wire & Cable India, Mr. Lalit Bansal, Managing Director, Universal Polychem (India) Private Limited, shared about the company's product portfolio and new product developments, the company's USP, current market presence and future plans for growth.
WCI: Please give us a brief about your company and its product portfolio.
Lalit Bansal: Our company is proud to be a leading provider of innovative solutions in PVC compounds, XLPE compounds, ZHFR compounds, SEMICON compounds, color masterbatches, PET/HIPS/ABS/PP/HDPE sheet for packaging, and ESD PET/HIPS for electronic packaging. We specialize in providing customized compounding solutions to the utmost satisfaction of our esteemed customers for more than two decades. Our team specializes in developing cutting-edge products that meet the unique needs of our customers while maintaining cost efficiency to benefit the customers as much as possible.
Watch: RR Kabel | Solar Cables | Solar Plant | Renewable Energy
WCI: Could you outline the new product developments in your company?
LB: Our company has been working on some exciting new product developments in Peroxide XLPE compounds, EPR compounds, and XLPO compounds. These new compounds are ideal for cable applications that require excellent electrical properties, high flexibility, and excellent resistance to harsh environments. These new developments have been made possible thanks to the advanced research facility on our premises. We firmly believe that research to improve the product line should never stop and R&D is one of the most integral assets of any company.
WCI: What are the USPs of your company? How do you ensure that you serve your customers better than your competition?
LB: Firstly, we have state-of-the-art facilities and equipment that enable us to produce compounds and masterbatches that meet the highest standards of quality and purity. Our team of experienced scientists and engineers is highly skilled in developing customized solutions to meet the specific needs of our customers. Secondly, we are committed to delivering our products on time and ensuring that our customers are completely satisfied with the results. We don't believe in compromises and to ensure high quality we have many checkpoints to provide the client with the best quality product possible. Third, we are constantly investing in new technologies and processes that enable us to improve the quality and efficiency of our operations. By focusing on innovation, quality, and customer service, we are confident that we will continue to be a leading compound and masterbatch manufacturer in the industry.
WCI: Tell us about your current market presence and growth plans – both domestically and internationally.
LB: As a compound and masterbatch manufacturer in India, we have established a strong market presence both domestically and internationally. Our products have been well-received by customers worldwide, and we are constantly expanding our reach to new markets. In terms of growth plans, we are committed to investing in research and development to innovate and improve our products. We also aim to strengthen our distribution channels and partnerships to better serve our customers. Our goal is to continue providing high-quality products and services while achieving sustainable growth in the industry. We are also in the middle of an expansion in quite a few of our product lines and hope to double our current capacity by the end of FY23-24.
Also Read: KonnArk Group Adds New Extruder Line at Silvassa Plant
WCI: How do you view the wire and cable industry and the market potential for your product line? What are the recent trends and the future you foresee?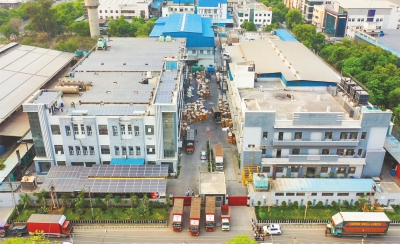 LB: The wire and cable industry is a crucial component of the global economy, providing the necessary infrastructure for power transmission, telecommunications, and transportation. The market potential for a product line depends on various factors such as the demand for the products, the competition in the market, and the technological advancements in the industry. Recent trends in the wire and cable industry include the increasing demand for energy-efficient cables, the adoption of renewable energy sources, and the focus on safety and reliability. As for the future, the wire and cable industry is expected to grow steadily due to the increasing demand for power and data transmission. To succeed in this industry, it is essential to stay up-to-date with the latest technological advancements and to focus on innovation, quality, and sustainability. By doing so, we can position our product line to meet the evolving needs of the market and stay ahead of the competition.