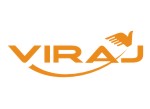 The adage "man makes his own destiny" is true, but in the case of Mr. Neeraj Raja Kochhar it has an extension where a man makes his own destiny and for others too. Being the largest manufacturer of long products in Asia and second largest in the world Viraj Profiles Limited has achieved the pinnacle of success for itself along with sustainable growth for its stakeholders such as customers, business partners, vendors, suppliers, employees. With a capacity of 380,000 tons per annum they are the leading stainless steel producer with integrated manufacturing facilities and ranked number 1 in stainless steel flanges segment in the world. In a cordial chat with Mr. Neeraj Raja Kochhar, Chairman and Managing Director of Viraj Profiles Limited, he shared his views on how he started his journey, technological forte, strategy, vision and wire industry trends.
Wire & Cable India: How did you start your journey Mr. Kochhar?
Mr. Neeraj Raja Kochhar: Post my success in the business of logistics, I forayed into the arena of stainless steel in the year 1992 with a vision "to be counted amongst the most respected and preferred enterprises globally". Viraj commenced operations with a small induction furnace and a bar mill manufacturing utensil grade steel for domestic markets and in 1995, we started exporting stainless steel bright bars and established the forging division for flanges. Over the years we have transformed the company into one of the largest stainless steel manufacturers with a capacity of 380,000 metric tons per annum. In addition to this all our current setups are under expansion. Our large product basket includes wires, wire rods, flanges, fasteners, bright bars, sections and profiles.
WCI: Viraj guarantee its customers quality products for the best prices and fast delivery times. Kindly throw some light on the strategy and the existing infrastructure to support this?
NRK: Our biggest strength is that we have integrated manufacturing facilities right from melt shop to logistics. Our expertise and knowledge base in stainless steel industry for two decades enables us to identify and cater to the customers' demands. This allows us to completely plan the customers' requirements from raw material to finished products. Our integrated facilities help us to achieve economies of scale which enable us to offer product at competitive prices. We control and monitor each customer's order until delivery. This also allows us to adopt a flexible approach and therefore provide a more customized service. Over the years we have adopted the necessary ERP softwares like SAP to ensure proper planning and dispatch and to optimize processes at every stage. We consider all customers, vendors, suppliers and stakeholders of Viraj as partners, their growth is our growth and vice versa. The strategy has always been to understand the stainless steel requirements worldwide and work with our partners to deliver and grow the industry. We have been successful in adapting the business methodologies to the trend changes over the years. Our planned expansions are a part of our strategy and a proactive measure to cater to the demands of our rapidly expanding customer base.
WCI: Quality product is the outcome of the preeminent technology. Kindly elaborate on the technological forte of Viraj?
NRK: Understanding the end user applications of products enables us to select the right technology to deliver. We have a strong quality and technical team that takes care of all aspects that lead to the production of quality products. Technology is not the sole contributing factor but also the highly skilled manpower that manages the machinery, composition of materials and conducts the quality testing. Our world class quality is a result of our continuous technological up gradations. For wires division we have set up a fully automated annealing and pickling line. We have the largest forge shop with maximum number of Muratec CNC machines in Asia. Our bars division has fully automated BT18, BT4, Hetran and SAS machines. We are setting up 13 new automated induction furnaces from ABP induction system, Germany. We have ultra-modern testing facilities like – mobile spectrometer for PMI tests, ultrasonic testing machine, radiation servo meter, tensile testing machine, surface roughness tester, impact testing machine, hardness testing machine, microscope with image analyzer and micro photo facilities, IGC test facilities. Our quality team is continuously engaged in vigorous testing of each and every product that we manufacture.
WCI: Viraj today has become a supermarket for stockists and dealers of stainless steel long products around the world, a multi-faceted quality supplier, a cost competitive vanquisher. What next for Viraj?
NRK: Currently our main focus is to consolidate our existing operations and reach the increased tonnages planned. There are many new applications for long products and we are further customizing our current product ranges to meet these requirements. As you may have heard we have commissioned an AOD convertor for increased tonnages and section rolling mill for the lighter profile range. We have expanded our wires in extensive size ranges of 0.07 mm to 13.5 mm and wire rod 5.5 mm to 39.5 mm. For bright bars we have 2500 ton open forging press from HBE, Korea and from which we can manufacture up to 600 mm dia in round bars. Our R&D team is continuously engaged in the research and development of new stainless steel and special stainless steel grades. Once we consolidate our current business we may focus on new opportunities in stainless steel flat segment.
WCI: What are your thoughts on the trends in the wire industry and the future you foresee?
NRK: In 2007 the global wire business was 43 million tons and by 2012 it's expected to increase by 25%. Moreover the rapid use of wires in infrastructure and automobile sector is acting as a catalyst to increase the demand worldwide and it is even more evident as the exports of wires from our country have steadily increased in the last five years.
WCI: "To be counted amongst the most respected and preferred enterprises globally". Your comments.
NRK: We are proud to be an Indian manufacturer with a global reach. We believe in building strong relationships with all of our partners in our continuous cascading growth which includes our stakeholders, customers, business partners, vendors, suppliers, employees. Ethical business practices are at our core and we desire to be as strong in these aspects as we are in Stainless Steel manufacturing. 360 degree service and attention is what we aim to deliver to anyone that interacts with Viraj Profiles Limited, it is as important that we are the preferred supplier as it is that we are the employer of choice. Through our ethical business practices, employee friendly policies, optimisation of systems and continuous up gradation in our product range and technological automation, we drive towards being a preferred choice for our employees and customers.