With the ROEX series, Rosendahl Nextrom offers a comprehensive range of extruders for cable insulation and cable jacketing. In developing these high-performance machines, special attention was paid to energy efficiency and flexibility; two topics that can make all the difference for cable manufacturers.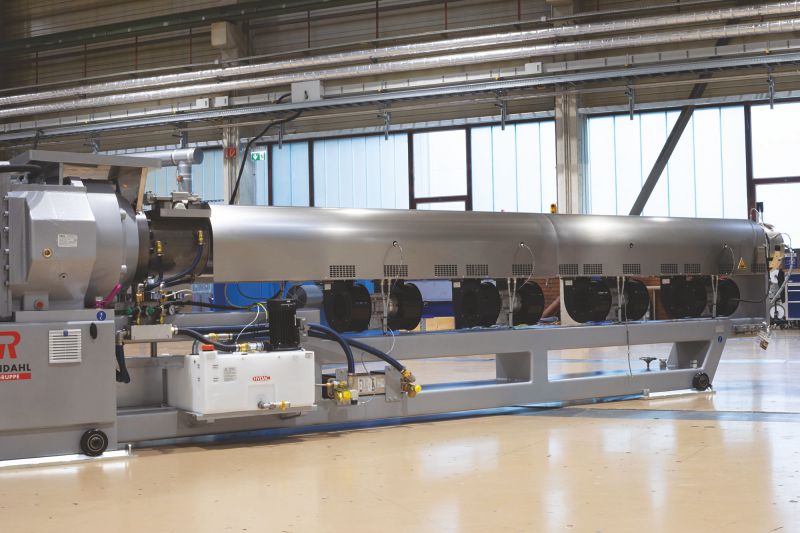 Innovative direct motor drive concept
What's so special about ROEX extruders is the compact motor gearbox, the latest extruder drive technology. Within the housing of this gearbox, there is a motor system symmetrically placed around one central planetary gear. This positioning makes very uniform load transmission possible, resulting in a longer machine lifetime, lower noise emission, lower space requirement, and lower energy consumption.
Watch: RR Kabel | Shreegopal Kabra | RR Global | Fire Safety
Outstanding product properties at high speed
ROEX extruders offer high linearity over the whole operating range that leads to stable product dimensions. The extruders are equipped with an integrated water-cooled feeding section. Together with the appropriate processing unit, the influence of counter-pressure fluctuations is reduced to a minimum in comparison to conventional extruders. The result is a consistently high-quality product and a significantly higher production speed.
Energy-efficient technology
The extruder is the biggest power consumer within an extrusion line. Its energy demand is particularly influenced by the design of its processing unit (feeding section and screw design), as well as by the heating and cooling of the extruder. With the development of the ROEX extruder series, Rosendahl Nextrom was able to make significant optimizations and achieve considerable energy savings. For the same output, ROEX extruders consume roughly a quarter less energy compared to conventional extruders.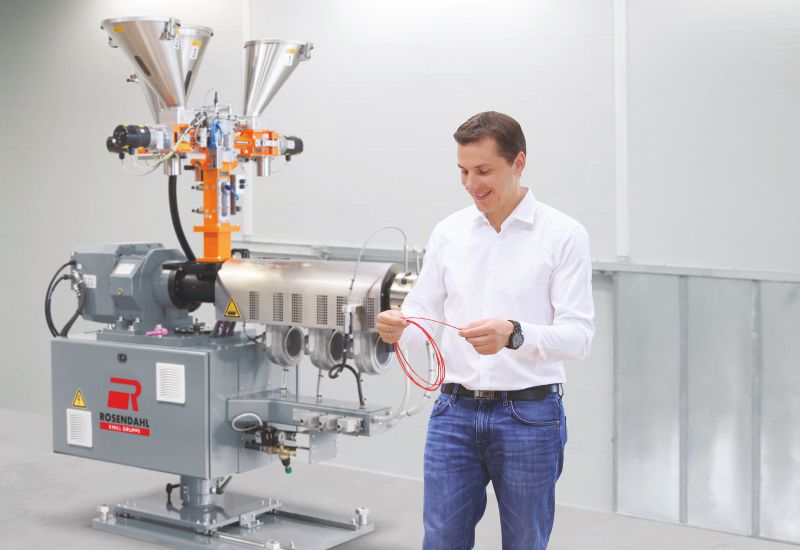 The smaller models of the ROEX series can be used either as main extruders for small product, as auxiliary extruders with lower output rates, or for stripe and skin applications. Vertical or horizontal extruder designs are available depending on space requirements.
Flexibility for new product designs
Regardless of the demands that may arise in the future, thanks to Rosendahl Nextrom's interchangeable feeding sections, you can easily adapt your machine to new materials anytime. That gives you the right amount of flexibility in manufacturing your products.
Also Read: Ducab Group's First Southeast Asian Office Launched in Bengaluru, India
ROEX extruders are suited for standard and high-temperature materials, silicone extrusion and high-quality physical foaming. To date, around 2,000 exemplars are successfully running worldwide. They are available for screw diameters from 20 to 150 mm, fit every cable extrusion line and will be fine-tuned to your individual production process.