Mr. Subodh Gupta, Chairman & Managing Director, Microtek International Pvt. Ltd., talks about the importance of safe wires at home since the usage of electronic devices is increasing with time.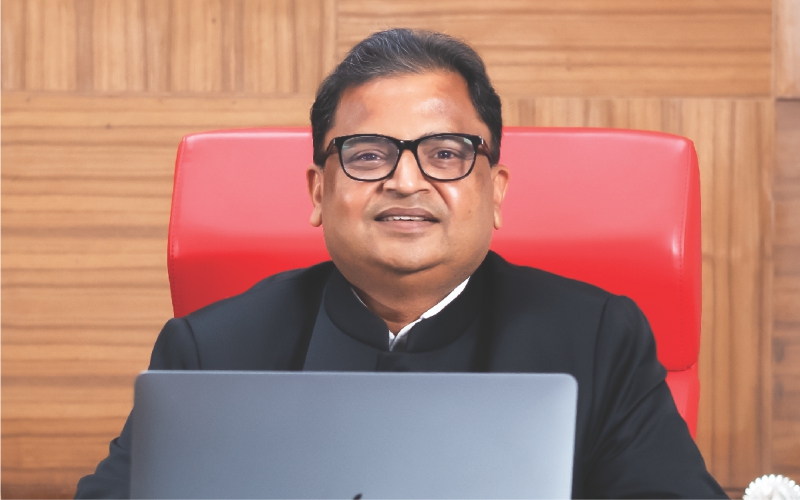 The growing usage of electronic devices has perked up the demand for power in India. During the summer season especially with heatwave conditions being observed in many parts of the country, the usage of electric equipment like desert coolers and air conditioners grows exponentially. This ultimately results in electric overloads and thus, puts stress on electric wires.
An electric overload occurs when too much current passes through electric wires. The wires heat and can melt, with the risk of starting a fire. Electrical shocks and fires are commonly caused by faulty wiring or equipment or inferior products.
In 2019, India recorded 10,915 deaths due to fire accidents. Most fire-related fatalities happen in residential buildings; 58 percent of such fatalities were seen in 2019. Many of these accidents arise from electrical short circuits because of the use of substandard wires.
Watch: Cable & Wire Fair Show Reel
Consumers need to ascertain that the electrical wiring used in their premises is capable of taking the extra load. Most electric fires occur because of overloading or poor quality of wires. New appliances, gizmos and gadgets are increasing the load on the electrical infrastructure installed when the buildings were constructed. So, the upgradation of electrical infrastructure, especially wiring is very important to prevent fire accidents.
The Central Electricity Authority (CEA) data attributes nearly 40 percent of deaths at the workplace to electrical issues. According to statistics from ICA-India, among all the structures in which fire accidents were reported, about 35 percent occurred in old buildings. In the past faulty electrical wiring has resulted in incidents like a massive blaze breaking out at the famous Jhandewalan cycle market in central Delhi. Reportedly, 60 units situated in 20 shops of the market were destroyed in the fire.
The ICA-India, set up in 1998, has been propagating safe wiring practices in the building construction sector with increased awareness of power quality through the Asia Power Quality Initiative platform.
Furthermore, it is known to all that AC currents travel on the smooth surface of conductors, the smoother the surface, the easier it is for the AC current to travel. When the copper wire is drawn into smaller diameters at the time of manufacturing, the edges of the drawn wire become irregular leading to more resistance for the current to flow. Super annealed process which makes the conductor super smooth therefore increasing its conductivity results in fewer heat losses as compared to any other wire. This is the kind of manufacturing facility that is deployed by companies like Microtek and others.
There is a need for lead-free flame-retardant wires that elevate the oxygen index which prevents the fire from spreading. They are used for internal electrification and power supply to all electrically connected equipment. Microtek wires and cables are suitable to be used in extreme weather conditions. With extensive research and development (R&D), Microtek has developed best-in-class wires and cables that can address the continuously changing requirements of customers.
Also Read: Mikrotek Center of Excellence Offers Certified Courses in Die Technology
Knowing how to protect yourself and your home with proper maintenance and the use of good quality electrical wires will prevent you and your family from fire hazards, electrical shocks, and burns. Do it right and stay safe!