The new plant is expected to start its operations in early 2023. It will increase copper rod production by at least 10 percent annually.
December 02, 2022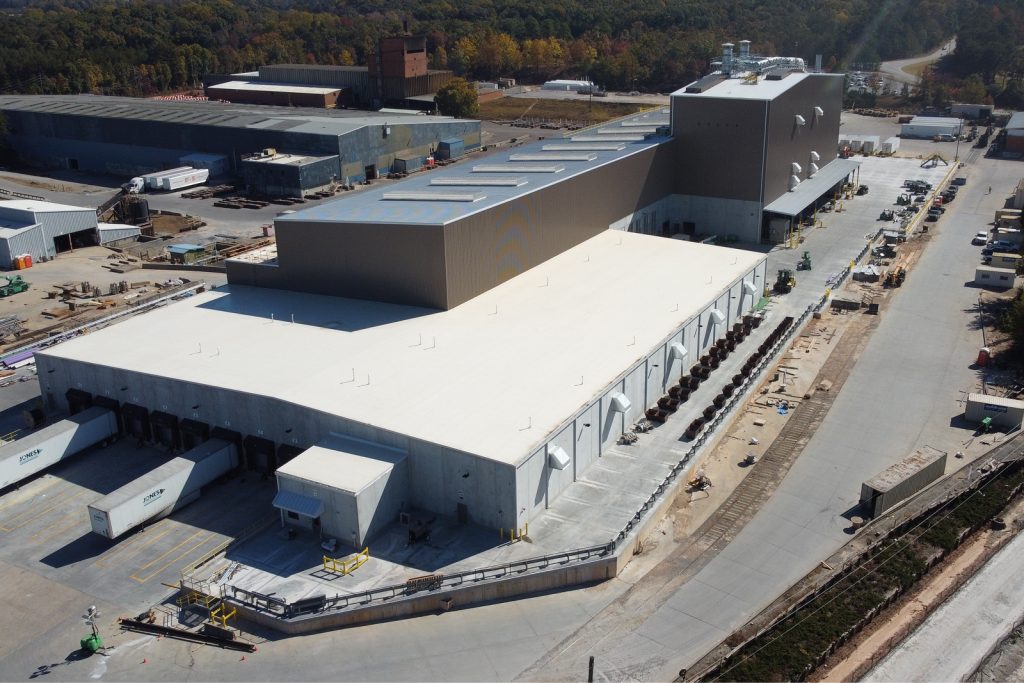 As part of more than a billion-dollar modernization commitment across its footprint, Southwire is nearing the completion of construction on a new, state-of-the art rod plant in Carrollton, Georgia in the USA. The new plant replaces an aging, 40-year-old facility and will increase copper rod production by at least 10 percent annually.
"Our goal as a company is to be generationally sustainable, and the construction of this plant is a key milestone on that journey. This is a significant investment in our future," said Mr. Rich Stinson, Southwire president and CEO. "We are proud of our industry-leading influence, and this new facility will set a higher global standard for sustainability and efficiency in rod manufacturing. It's a great time to be in the electrical industry and an even better time to be at Southwire."
Watch: RR Kabel: Shreegopal Kabra on Fire Safety
In 1963, the company patented Southwire Continuous Rod (SCR®) technology, which transformed the wire and cable industry. More than half of all copper rods in the world have passed through a SCR system in some capacity. Through cutting-edge technology and practices, the new rod plant will produce more copper rod than any other SCR® system, while encompassing a smaller environmental footprint.
As the company continues its focus on sustainability, Southwire is partnering with Carroll EMC to use all renewable electricity for the facility. Additionally, Southwire will work to not just meet, but exceed state air quality requirements through its focus on air emissions controls, including the installation of a 'wet scrubber' system. The facility will also continue to capture 100 percent of the stormwater runoff for reuse in the company's manufacturing processes.
"Our team is thrilled to evolve the modern assets and technology that have made Southwire an industry leader while, at the same time, advancing our values of empowerment, trust, consistency and inclusion. This new plant illustrates our long-standing commitment to sustainable growth," said Mr. Will Berry, Senior Vice President of Modernization.
Also Read: Airtel Partners with Meta, STC to Bring World's Longest Subsea Cable to India
Southwire's commitment to modernization is a multi-year investment to integrate newer and better equipment, systems and technology into its operations, increasing efficiency, focusing on safety, enhancing the company's competitiveness and ensuring the operational capability and capacity to support this strategic growth as the company continues to be seen as an employer of choice.
The company plans to start up operations in the new facility by the end of the year with a formal grand opening to be held in early 2023. The current plant will be decommissioned next year.