Leading EPC company KEC International has won T&D, railways, and cabling projects from – PGCIL, DMRC, and a number of cable projects in the country and overseas.
April 8, 2022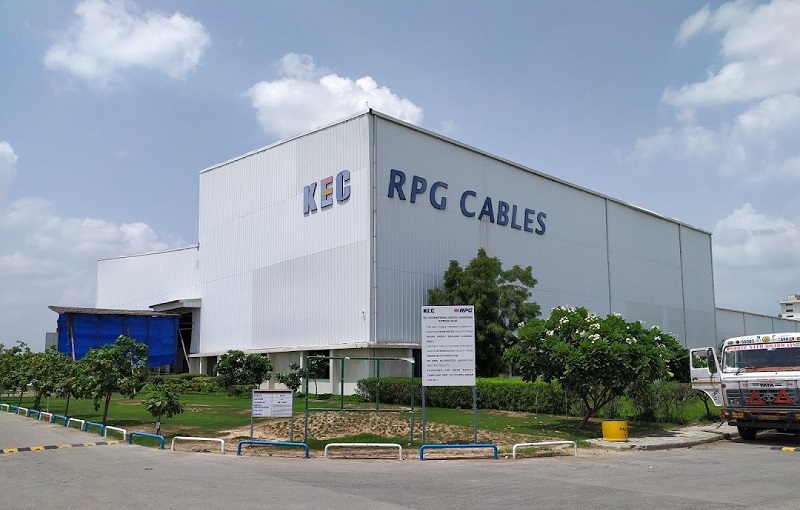 KEC International Ltd., a global infrastructure EPC major, an RPG Group Company, has secured new orders of INR 945 crores across its various businesses, including – Transmission & Distribution (T&D), and cabling projects in India, SAARC, Middle East, and Americas.
In T&D, the business has won projects – 765 kV GIS substation order in India from Power Grid Corporation of India Limited (PGCIL) under Tariff Based Competitive Bidding (TBCB); 400 kV Transmission line order in SAARC; 400 kV Tower supplies order secured by its Middle East subsidiary; 100 kV Underground cabling project in India; and supply of towers and poles in Americas secured by its subsidiary – SAE Towers.
Watch: Wire & Cable Industry Year Review
Within the railways segment, KEC has secured an order for setting up of power supply system, including receiving substation, high voltage cabling, and associated civil works, from Delhi Metro Rail Corporation (DMRC).
Speaking about these orders and projects, Mr. Vimal Kejriwal, MD & CEO, KEC International Ltd. commented, "We are delighted with our new order wins, especially the prestigious substation order in the Green Energy Corridor from PGCIL. We are witnessing a gradual revival in the Domestic T&D market, which had been sluggish for the past few quarters. Our Railway business continues to strengthen its presence in the technologically enabled areas of metros."
Also Read: KEC International Secures New Orders Worth INR 1112 Crores
Furthermore, under the cables segment, it has secured orders for various types of cables in India and overseas.
He further added that, "With these orders, our total order inflow for FY22 stands at an all-time high of INR 17,202 crores, a robust growth of ~45 percent vis-à-vis last year. These orders along with the orders announced earlier during the year, reaffirm our confidence in achieving the targeted growth going forward."