AESA Cortaillod has been providing state-of-the-art measuring systems, devices and quality-performance services to cable companies worldwide for decades. The company, with its unparalleled know-how and expertise in cable measuring systems, foresight, mastery and focus on quality, combined with its unwavering commitment to customer service, strives to improve the productivity of cable manufacturers.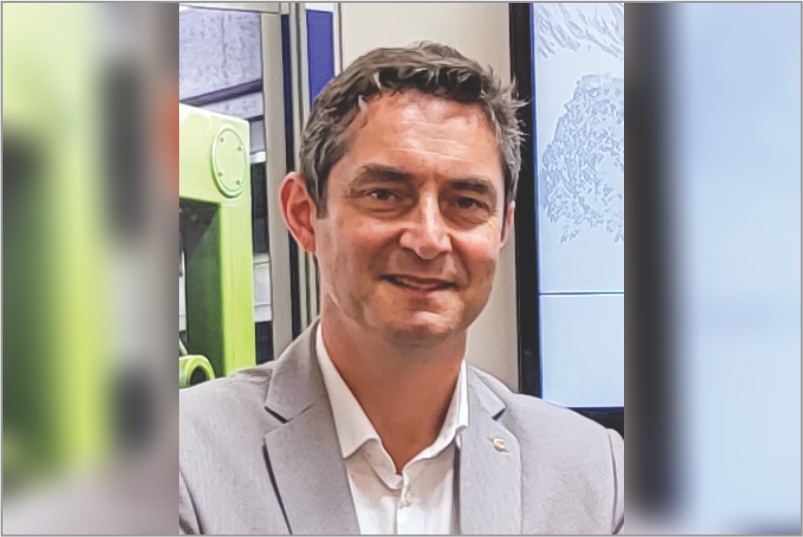 In a conversation with Wire & Cable India, Mr. Mario Colpa, Sales & Marketing Director, AESA Cortaillod shares interesting insights about new developments at the company and its presence in the Indian market.
"Service is key! Therefore, we have set up first-level service support with our esteemed Indian partner Sci-Mach Industrial. This highly expertised company plays a key role in the servicing and calibration of our installed equipment in India."
Wire & Cable India: To start with, please tell us about what is new at your company.
Mario Colpa: As you know, AESA makes measurement equipment for communication cables and for resistance of energy cables – these are our two main product lines. We have launched various new products in the communication cable segment such as our new measurement equipment for communication cables, i.e., for Single Pair Ethernet (SPE). The advantage of our equipment is that we are able to take fully automated measurements and tests. We have also got new software to make the interface more user-friendly.
Watch: Cable & Wire Fair Show Reel
WCI: Can you elaborate on how you measure the resistance of the energy cables?
MC: The copper and aluminium prices doubled in the last two years. Thus, it's a real concern for the cable manufacturers, especially the energy cable manufacturers where they need larger cross-sections. It is critical to go in a safe manner and limit your tolerances in such a way that less copper or aluminium is used. The testing saves money enabling the cable manufacturers to generate more profit. At the same time, it is sustainable as fewer raw materials are used.
WCI: What ROI does the equipment give to the cable companies?
MC: The return on investment can easily be less than one year. Logically, it depends on the volumes of cable manufactured.
Also Read: AESA Cortaillod: A Swiss Metrology SME Recognized Worldwide by the Electrical Cable Industry
WCI: Tell us about your presence in the Indian market along with your future plans.
MC: We already have a good presence in the Indian market and the leading cable manufacturers know us. One of the new things that we did in India is that we set up first-level service support with our Indian partner Sci-Mach Industrial. They support us to do the servicing of all our equipment in India and we had to do that even during the COVID-19 pandemic. When you buy equipment from AESA, you know that they are supported locally by a highly expertised company.
India is a very important market for us. It is a developing country and we are delighted that we could team up with Sci-Mach Industrial. With our collaboration with the Indian partner, the customer wins; we are confident about the future.