JMW India Private Limited is a manufacturer and supplier of copper & copper products. With state-of-the-art manufacturing facilities located at Bhiwadi, Rajasthan the company produces a wide range of products including oxygen free copper rod, copper wire, bus bars, strips, Signaling cables, and insulated conductors. In the future, JMW India has plans to launch an IPO and utilize those funds to put up a HT cable manufacturing unit. Wire & Cable India recently interacted with Mr. Manoj Kumar Jain, Director, JMW India Private Limited to know more about the company's recent developments and business roadmap.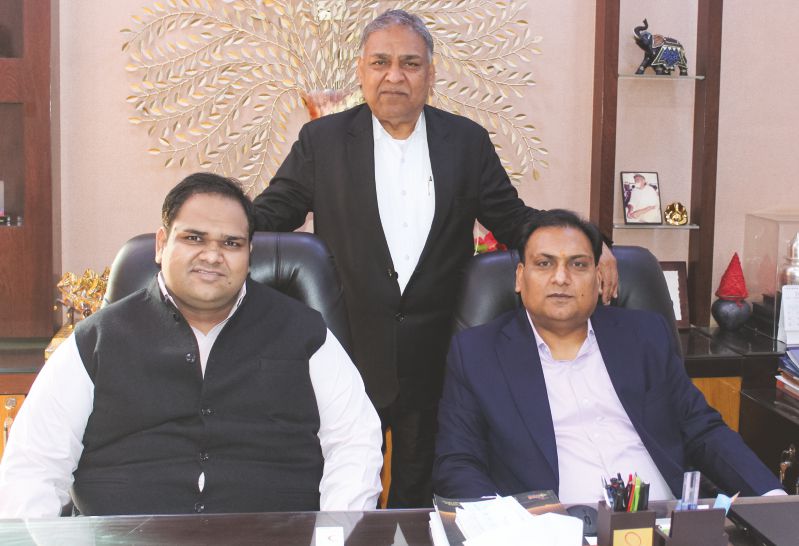 Wire & Cable India: To start our interaction, could you please give us a glimpse of the business story of JMW India and the significant milestones so far?
Manoj Kumar Jain: In 1980, the founder of the company, Mr. Sushil Kumar Jain, moved from a small village in Uttar Pradesh to Delhi to start his career. He began with a small wire drawing unit and gradually added more products to his portfolio. As a strategic backward integration, he put up a melting furnace & rolling mill and started producing wire bars & wire rods. Thereafter, in 2005, when I joined the business, a unit with a capacity of 10,000 tonnes per annum, was established in Jammu for producing oxygen-free copper wire rods with upward-casting technology. It was a new technology introduced to India and ours was one of the first such plants in India.
In 2011, we put up another unit in Bhiwadi for manufacturing new products like busbars, strips and paper-covered copper strips. The state-of-the-art unit is spread across an area of 12,000 square meters and has a built-up area of around one lakh square feet.
In 2017, we added cables to our portfolio and started manufacturing aerial bunched cables, signaling cables, and power cables. Indian Railways is one of our important clients for such products. We have four verticals – cables, strips (which are being used in switchgear, industries, and automobiles), paper-covered strips (which go into the transformer industries), and wire rods (which again is an important raw material for cable manufacturers). In 2022, we achieved a turnover of INR 1000 crores. With employee strength of more than 300 people, we have technical experts to serve our customers in a better manner.
WCI: Please describe the manufacturing capabilities of the Company and also chart an overview of the infrastructure of your facility.
MJ: For over 25 years, our company has been an industry leader in manufacturing, utilizing state-of-the-art facilities and the latest technology to produce high-quality products quickly. With a warehouse and manufacturing line, we are easily able to fulfill large orders, and an expansive inventory of the latest technology enables us to guarantee that our products meet the highest standards. Furthermore, our capacity has seen constant growth and we are in the process of renovating our facility to increase our manufacturing capabilities; thus, demonstrating our commitment to providing our customers with the best possible service.
We have the latest machines and technologies for all our products and that is one of the added advantages. The technology is European, but the machines are imported from China. We have been using the imported machines since 2005 and we are absolutely satisfied with the quality and performance. We keep on improving our production facility so that we are able to enhance our quality and production capacity. JMW is a good combination of man, machine, and material.
WCI: Has there been any expansion or are there any plans to expand your manufacturing capacity in the near future?
MJ: There is an expansion plan for a few products like copper foils, coils, and contact wire. It will help us to serve our customers better because the ones who are manufacturing HT cables need copper foils. As we are already serving them through wire rods and wires, we decided to have this added product in our portfolio. It'll help us to get better value addition for the company. The same is with the contact wire.
We are in the process of acquiring another land for a separate unit for cables in North India so that we can have more product lines to penetrate the market. We have plans to launch an IPO and utilize those funds to put up the plant. However, before that, we want to reach a turnover of at least INR 2000 crore and a profit of around INR 50 crore and we are currently streamlining our business to achieve that.
All these developments will take three to four years. The copper business requires a lot of investments. You have to consolidate yourself and be financially strong before taking such a step. We are at the conceptualization stage and would make our move as per the market.
Also Read: Wire & Cable India Emagazine Nov-Dec Issue 2022
WCI: Having expertise in the manufacturing and supply of copper and copper products; what factors enable the production of high-quality copper products?
MJ: We are proud to stand as one of the leading producers and suppliers of copper and copper products in India today. Our company has developed an innovative and cutting-edge production process that enables us to manufacture and provide the highest quality of copper and copper products. At the foundation of our success is our commitment to innovation and technology in the production process.
We have a separate quality team, which is particularly dedicated to ensuring excellence in our products. We also have a research and development team, which is continuously working on raw material, machine and processes to find out the better ways and better practices to get better quality. On top of that, we are continuously in touch with our customers and regularly visit them to help us improve through their feedback. From spectrometers to oxygen analyzers, we have a dedicated lab with all kinds of testing equipment. We have SOPs for all the processes and the intervals of testing.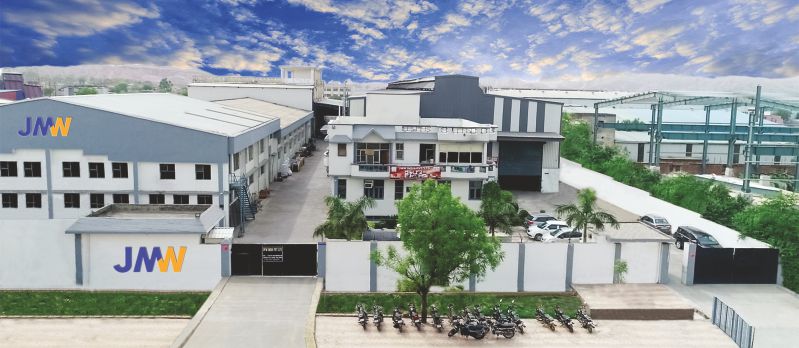 WCI: What are the different markets you serve with your product range? What are your plans with respect to expansion to newer markets?
MJ: As of now, we are a leading player in the domestic market, especially in North India. Being located in the Bhiwadi, the biggest industrial area of North India near Delhi, we cater to various cable manufacturers due to our proximity. From here, one can cover the entire northern and western parts of India. Also, there are a lot of freight corridors coming up which will enable us to export in the future.
We are serving a wide range of products for the commercial, industrial, and residential segments and catering to different markets including private sectors, government bodies, consumable sectors, local state bodies, etc.
WCI: Share your views with regard to the quality of the recycled copper which is there in the market.
MJ: The quality of recycled copper, especially the FRHC copper, which is being produced through the CCR line, is at par with the ETP copper rod. If you go by the ASTM B49 standard, it matches all the parameters besides being cost-effective. However, with recycled copper, there are a few challenges in terms of GST laws. If the needs are addressed by the government, the metal scrap recycling industry will grow exponentially.