Nappoo recently launched India's first indigenous LRPC machine – a machine used for manufacturing high-specialty steel wire products known as PC and LRPC wire and strands.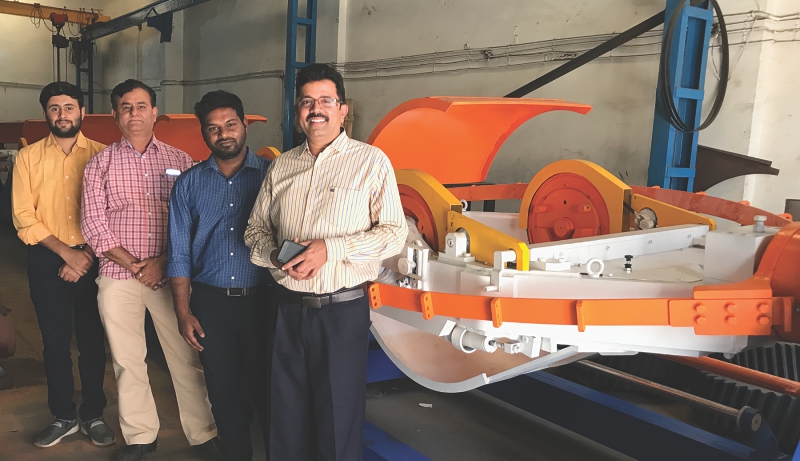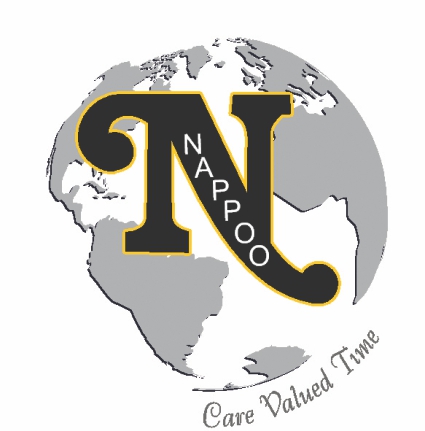 With a long and unrivalled experience of more than 70 years, Nappoo Hi # Command – a group of hi-tech machinery manufacturers headquartered in Ahmedabad, Gujarat – designs and builds quality wire-drawing, stranding-screening, armoring, and extrusion machineries for the production of wire, cable, and rope.
Nappoo designs, develops, and produces a wide range of machines for the wire and cable industry. The range of the machines that it makes includes machines like rod breakdown machine, tubular strander, skip strander, rigid case strander, and planetary strander. Modern engineering practices and sound managerial systems supported by world-class workshop and suitable software enable this group of companies to offer efficient and durable machineries. Needless to say, these machines require minimum maintenance and do not break down easily. The company's commitment to constant improvement has always been the backbone of its design philosophy.
Nappoo's outstanding machines cater to various wire-and-cable-related industries ranging from fine house-wire and ultra-high strength steel wire ropes to special steel strands that find application in fields like "cable stay bridges", "high-rise towers and structures", etc.
Nappoo has a wide range of customers in both ferrous and non-ferrous categories. Its customers come from the power industry, transmission industry, telecommunication industry, steel wire Industry, steel rope industry, and specialty steel wire and strand industry.
India's First LRPC Machine
Nappoo recently launched India's first Low Relaxation Pre-Stressed Concrete Wire & Strand (LRPC)
machine. This machinery is used for manufacturing high-specialty steel wire products known as PC and LRPC wire and strands. Made indigenously, this machine line is really huge in size. It is 110 meters in length and 12 meters in breadth, excluding the drawing section. With the inclusion of the drawing machine and other equipment, the total length extends to 130 meters. The production capacity of the plant is 20,000 MT per annum with one LRPC line/machine that operates quite efficiently under ideal conditions.
The main highlight of the machinery is its durability. The expected life of the components of the total line is around 10 years or >100,000 operating hours. The "engineered to order" gearbox supplied by SPM is one of the main features of this project. The working torque of this gearbox, which meets European standards, is up to 500,000 Nm. The machine line is high on productivity and easy to maintain.
The machine line consists of the following sections:
Wire Rod Handling Section: Wire rod handling system like rod coil crane hoist system, pay-off system, drawing system, and translocation system
Wire Rod Preparation and Treatment Section: Chemical treatment, preparation of wire rod and feeding it to the drawing mill section
Drawing Section: Drawing machine with ø900 mm and ø1250 mm block dimensions with suitable pay-off and take-up system
Stranding Section: Stranding of drawn wires into (1+6) construction with pre-determined strand lay-length
Stabilizing Section: Stabilizing the strand for desired mechanical properties with correct temperature and pull
Strand Handling Section: Winding the strand on large reels and making it available to feed into the packaging section
Packaging Section: Ready strand is fed into the packaging section and then sent to the product dispatch section
Engineer to Order and Make To Order
Nappoo uses two manufacturing approaches: Engineer to Order (ETO) and Make to Order (MTO). The ETO manufacturing approach is adopted when the company wants to introduce machines that are completely new to the market. Rigorous research and study related to the machine under consideration are carried out, and manufacturing schedules are laid after the completion of the study.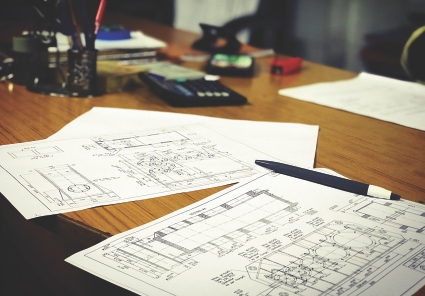 The key areas through which Nappoo infers new product development are the solid back-up of experts, overseas consultancy from reputed firms, best-in-market vendors, research institute's support, industry leading workstations, standard references, world-class engineering CAD/CAM, facilities, and uninterrupted support of ancillary industries.
R&D is always reviewed and carried out by Nappoo's personnel in the light of the industry's demand. It is because of this reason that Nappoo is the permanent vendor for reputed firms like Tata Steel, Usha Martin, Rashed Al Rashed (Saudi Arabia), Gulf Steel Strands (UAE) and Essen Steel (UAE). Each project is viewed in accordance with real-time functioning and operations so that it looks real even on paper. With this approach, Nappoo has designed and manufactured many turnkey machines for specific processes. Constant industry interactions, exhibitions, and symposiums play a vital role in carrying out turnkey projects. Many machines have been manufactured and installed under Nappoo's ETO programme.
The machineries or pieces of equipment that already figure in Nappoo's design directory and are routinely made fall in the made-to-order category. It may be mentioned that repeat orders are received mainly because of best performance, reliability, longevity, easy availability of spare parts, and after sales service.
Nappoo also offers automation solutions pertinent to machine operations and enhanced machine ergonomics complemented with turnkey plant solutions and plant project execution.