The Austrian company is a leading global player in FIMT (Fiber In Metal Tube) and FOSA (Fiber Optic Sensor Applications) solutions. Over the years, NBG has not only developed, certified, and produced these solutions, but also has lent new heights to the concepts of monitoring and sensing along with transmission in cable systems, both underground and undersea. The company foresees a great future for its solutions in India with booming telecommunications and future rollout of 5G.
Excerpts from the interview with Mr. Karl Bauer, CEO & Managing Director, NBG Holding GmbH: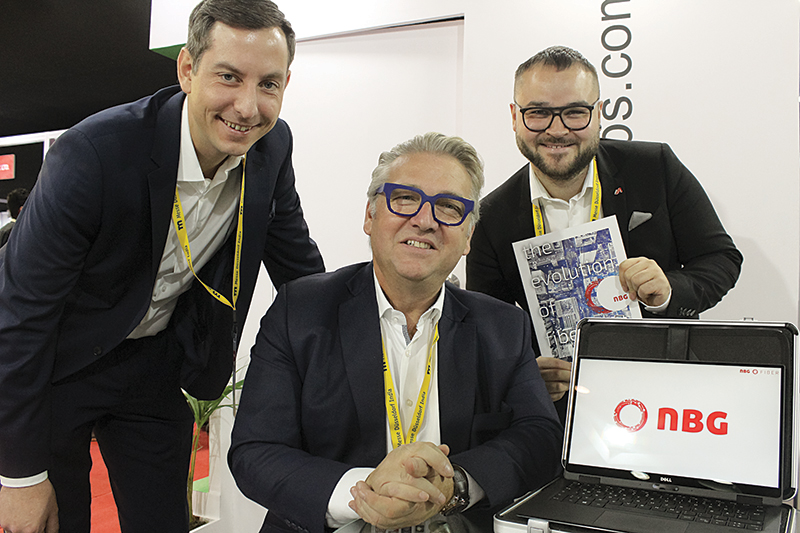 Wire & Cable India: To start with, tell us briefly about NBG?
Karl Bauer: NBG Holding GmbH was founded in the year 1996. We are pioneer in the field of fiber optics since 1982 and are present all over the world. We started with the complete installation of FttH (Fiber to the Home) network in Europe. By 2002, we became a recognized name in the production of intermediate products for cable industry. We develop, certify and produce FIMT (Fiber In Metal Tube), FOSA (Fiber Optic Sensor Applications), and provide consulting services for FttH.
As a company, we believe in producing high quality products and are as flexible as possible for the customers. Our unique market position has helped us attain a huge customer base around the world over the years. Our FIMTs are extensively used in three different markets that include OPGW, submarine cables, and sensing cables.
The submarine cables require tubes as long as possible. Currently, we are producing tubes up to 25 Km with diameters from 1 mm to 7.2 mm. We are working on increasing the length of tubes for submarine cables up to 50 Km by the end of 2019.
The sensory cable is one of the important markets for us. We have special products for different sensing applications for monitoring water control, bridges, structures, tunnels, rails, etc. by closely monitoring strain, temperature, and acoustics.
Our solutions go well with the smart city concept. If there are existing fiber optic network for telecommunications, it is very important for the smart cities to include sensory solutions for traffic management, security systems etc. NBG is a futuristic company to see the newest technologies and advancements taking place in the industry and work accordingly.
For a country like India, which is still grappling with the problems of dangling cables and where underground cabling is just nascent, we have developed a light indestructible cable which can be installed and used in all different fiber optic infrastructure conditions in harsh conditions. This is a brand new cable and highly demanded by military installations and is known as tactical cable also. All the certifications for making it commercially available have been acquired, which makes producing such cables possible anywhere in the world in partnership with various cable manufactures. The so called Universal Cable is a part of the NBG "MAACK" solution where also all needed accessories are included.
WCI: Elaborate a little on this brand new Universal Cable that you have developed. Will you be producing it directly?
KB: No. We have designed the cable and have got it certified. Of course, we would manufacture the cable tube, but not the whole cable. When someone shows interest in working with us on this cable, we will certify them along with providing them with licenses and all the technical knowhow to produce this cable. We won't sell the cable in the market but would rather support the cable manufacturers with how to produce it by themselves. The Universal Cable and the whole MAACK solution is something we would like to offer to the cable industry.
WCI: What all will a manufacturer need if he desires to make this Universal Cable?
KB: We will provide them the tubes, and the knowledge for how to make this cable. The desiring manufacturers must have stranding and extrusion capabilities. Even if the manufacturer has no prior knowledge of producing OFC, he can produce the cable with the help of design provided by us. We give possibilities to manufacturers to expand their presence in new markets as well.
WCI: Tell us something about your markets. How has India proved to you so far as a market?
KB: We are supplying 50 percent of our products to the European market alone and have a good market presence in Russia and the Middle East.
India has been quite an interesting market for us with a huge potential to companies like us. We always receive lots of enquiries and people here are interested in investing in our products. So far, we have sold about 1000 Km of our cable tubes for different projects in India. The initial breakthrough is quite satisfactory, but it could have been much more.
There are also few inquiries if we can provide them machines for making such products at their own. I don't think that's advisable as the process is very special and needs precision technology. Also, the setup would be too expensive to run if the project is not big beyond a point. The product itself is quite cheap and small in comparison with the whole cable and it's beneficial if you source this from someone dedicated to doing this only.
However, if bigger companies with a production constantly needing at least 10,000 Km of tubes annually desire to have this machine, we are ready to collaborate and design machines for them. We are also looking for such joint ventures in India.
WCI: When do you think you will achieve the desired sales target?
KB: It totally depends on the support we get from our Indian representative SIMCO Materials International and customers' decision to have quality products. We believe in the phrase that 'you get what you pay for' and people should think about this.
WCI: Have customers who used your solutions shared the feedback with you?
KB: Yes. Our existing customers are satisfied with the products and provide us with regular feedback. It is important to speak to the customers to make them understand how our product will effectively work. There are chances customers can make some mistakes while producing the cable with tube so we have to educate them from time to time.
We have been producing the Fiber in Metal Tubes since 2002 and I don't remember any such instance where customer has complained about the quality and reliability of our product. The feedback has been so far positive for our cable tubes. There are cases where customers from the Middle East and North Africa turned to other suppliers but came back to us again. The reason we have customers returning to us is the unreliability of the products provided by other suppliers.
WCI: How much time have you already spent serving the Indian market?
KB: We have been catering to the Indian market for the last five years. The enquiries we receive are in large numbers but the orders are small. Most of the times, the enquiries we receive are meant for price comparison. Few times, there are enquiries from big projects but we are yet to convert such leads.
I have good contacts with the concerned persons in most of the companies and they have visited our facility in Austria to discuss new possibilities and technologies. At the beginning there are lot of enquiries and discussions but things move slowly afterwards. We constantly follow up with customers and are aware that such projects take time.
WCI: Maybe time is yet to come for such niche solutions and market is warming up to such ideas! Where do you see the Indian wire and cable industry in the next 3-5 years?
KB: India is one of the important markets for us in future. The country has a huge potential owing to its population and booming infrastructure development. When you look back at what happened in China, the same can happen in India. The growth in India is driven by quality education, big cities and other huge possibilities. People here have access to advanced smart phones and uninterrupted internet data. There are companies working towards making telecommunications better and faster. The telecommunication market is one such segment which needs to develop as quickly as possible. India has definitely taken big steps but still there are things to be done in order to catch up with the rest of the world.
If you look at the immense possibilities when 5G rolls out, the world would require 20 times more optic fibers than what is being used today. This development is of course a chance for us to tap the Indian optic fiber market. You can delay the evolution but it cannot be stopped.
WCI: Any final words on behalf of NBG for the Indian wire and cable market?
KB: We are quite happy to be in India and see a huge potential in terms of our business and growth. NBG is looking forward to work with the Indian cable manufacturers in coming years and support them as much as possible for their success.