The campaign was aimed at creating awareness about the fire-safety measures and the crucial importance of pertinent precautions during a fire outbreak.
November 23, 2021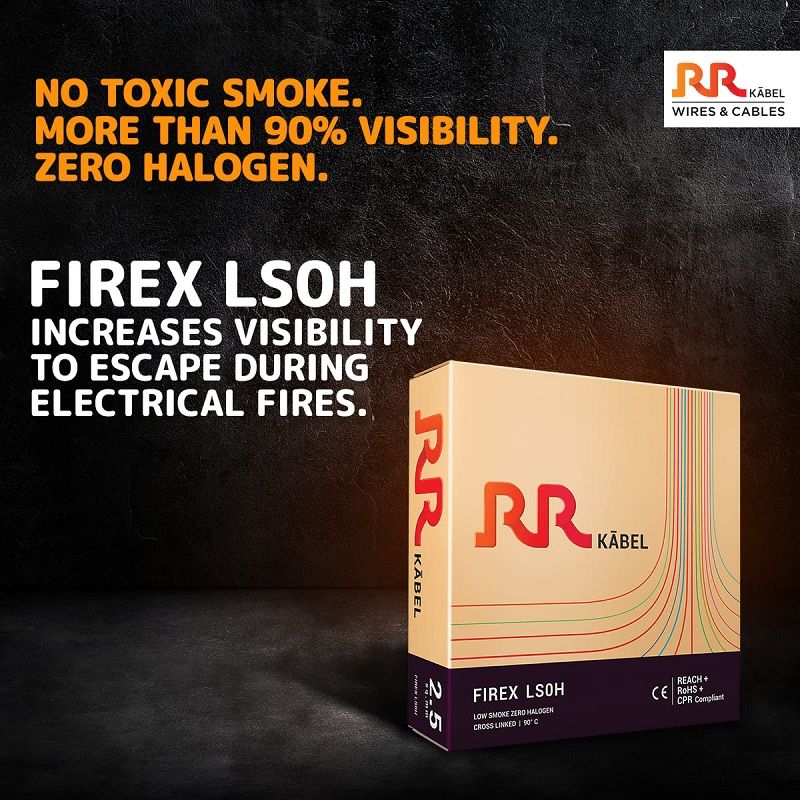 RR Kabel, a part of RR Global's USD 850+ million conglomerate and a leading wire and cable manufacturer, recently conducted the 'Wire ka Fire Test' contest with electricians across India. More than 800 electricians participated from all the regions across the states. The campaign winners included electricians from Maharashtra, Uttar Pradesh, Andhra Pradesh, Tamil Nadu, Telangana, West Bengal, Gujarat, and Delhi. The winners bagged cash prizes of over INR 1 lakh.
The objective of the 'Wire Ka Fire Test' campaign was to create awareness about RR Kabel's FIREX LS0H wires, the fire-safety measures and to highlight the importance of taking precautions, especially during a fire outbreak.
The wire and cable company invited electricians across the country to test the fire resistance of various wires, including Fire LS0H wire. Electricians were asked to register on the RR connect app to participate and record a video of them conducting the "Wire Ka Fire Test". Having burnt at least 4 different wires, RR Kabel's Firex LS0H (Low Smoke Zero Halogen) wire resulted in a clear winner. LS0H wires are ideal for domestic applications, conduit wiring, fixed and protected installations.
Watch: Wire & Cable India News Roundup
Speaking about the initiative, Shreegopal Kabra, Managing Director, RR Kabel said, "Our objective is to educate electricians about RR Kabel's Firex LSOH wires and how they can prevent any mishaps occurring due to a fire incident. It is not the fire that causes loss of life, rather the black toxic smoke emitted from the ordinary PVC wires."
Launched during the festive season, the campaign has gained momentum as electricians from across India participated in large numbers showing their support towards the campaign. It is crucial to highlight the importance of fire-resistant wires and how the safety of the customers should be given first priority.
Also Read: RR Kabel Strides Into HT Cable Manufacturing
He further added, "Through this campaign, we wanted to raise awareness of the importance of fire-resistant wires that fight smartly against fire and our mission is to make LS0H wires mandatory, not just in commercial projects but also in residential. We were pleased with the participation that our 'Wire ka Fire Test' campaign received from electricians across the country and look forward to coming up with more of such initiatives."