Mr. Shreegopal Kabra, MD & Group President, RR Global, explained in detail about fire safety and the role of quality wiring at the Economic Times Infra Focus Summit and Awards 2022. RR Kabel, a strong proponent of fire safety, focusses on creating awareness around the use of quality wires with its campaigns and initiatives.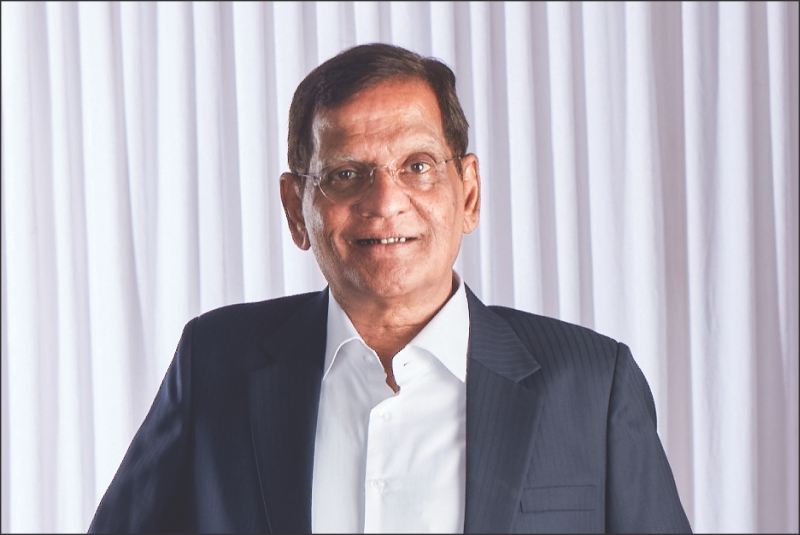 Home is probably the only place where we feel the safest. But do you know that we are surrounded by dangers even there? Wrapped with meters of wire, our home is unfortunately a place where accidents are most likely to occur. The often-hidden stream of wires that enables all our necessities and makes our lives comfortable can bring with it the risk of potentially fatal accidents and illnesses. That is why it is important to use the right kind of wires for our homes. But, what exactly is the right wire?
Mr. Shreegopal Kabra, MD & Group President, RR Global, in his recent speech at the 7th edition of The Economic Times Infra Focus Summit and Awards 2022, shed light on the impact of the wires' quality on overall electrical safety.
Watch: RR Kabel: Shreegopal Kabra on Fire Safety
Talking about the kinds of wires that are generally used, Mr. Kabra said, "Flexible wires, used as house wires, are made from halogenated polymers such as PVC and not flame retardant. In the fire, these release large amounts of smoke and halogens that are extremely toxic. Even the FRS wires are made from PVC and emit toxic smoke."
He further mentioned that of all the fire accidents, about 70 percent are electrical, and out of these electrical fire accidents, about 70-80 percent are due to faulty wires and cables. With urbanisation set to expand, issues of safety need to be addressed in old buildings as well as upcoming housing enclaves.
Low smoke zero halogen wires do not propagate flame & fire. Apart from residential and commercial properties, these cables are ideal for use in environments where reliability & safety is a norm. "Around 22 years ago, we brought low smoke zero halogen (LS0H) wires to the market but had to wait for 19 years to get BIS approval because BIS didn't have the testing facility back then," he said, adding, "In the UK, it is mandatory to use LS0H wires in all the buildings, restaurants and commercial complexes. Unfortunately, in India, neither architects nor contractors seem to bother."
Furthermore, Mr. Kabra explained the technical parameters of the fire-survival cables while appealing to manufacturers, dealers/distributors, and key stakeholders that electrical safety should be a top consideration for all.
Last year, RR Kabel conducted the 'Wire ka Fire Test' contest with electricians across India. More than 800 electricians participated from all the regions across the states. The objective of the campaign was to create awareness about RR Kabel's FIREX LS0H wires, and the fire-safety measures and to highlight the importance of taking precautions, especially during a fire outbreak.

Also Read: RR Kabel makes Tilt Brand Solutions its Brand & Communication Partner
RR Kabel is one of the leading wire and cable companies in the world. Over the years, the company has become the pioneer of wire design, technology, and applicability.