Bekaert is the global leader in steel wire transformation and coating technologies with a 140-year history of providing innovative products and solutions across diverse end markets. In addition to its strong core business activities based on steel wire solutions for industries including tire & automotive, energy & utilities, infrastructure & construction, basic materials, consumer goods, agriculture, and the equipment sector, Bekaert also focuses on a future 'beyond the core'. The group develops solutions made of other materials such as synthetics and other metals and wants to drive the transition toward new mobility, renewable energy, green construction, and smart solutions in general. Bekaert has its headquarters in Belgium. 27000 employees around the world serve customers in 130 countries. Mr. Srikanth Chakravarthy, Vice President Global Strategy-RR, Managing Director India, Bekaert, shares with Wire & Cable India magazine the insights on Bekaert's growth plans in India.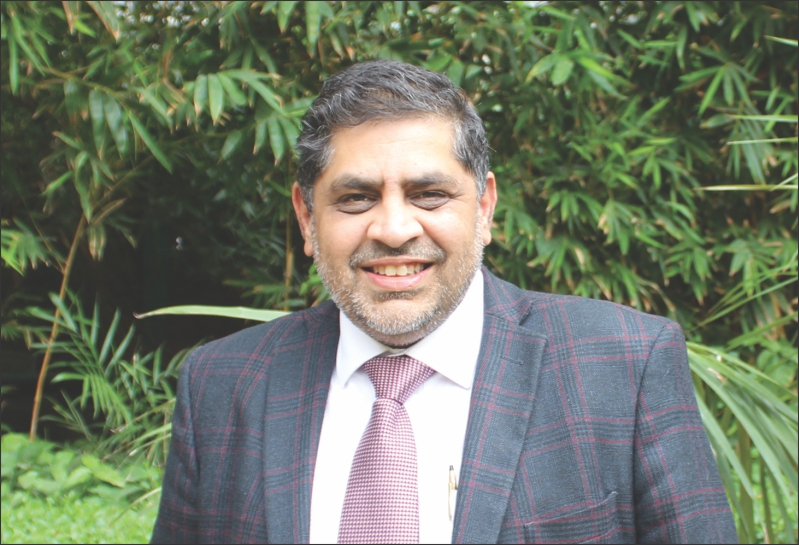 "We believe in being closer to our markets and our customers… This approach has helped us in various ways and has allowed us to be extremely agile and adapt quickly."
Wire & Cable India: How has been the journey so far for Bekaert in India?
Srikanth Chakravarthy: Bekaert will be completing 25 years of presence in India next year. We were the first company in Steel Tire Cord to set up a manufacturing plant in Pune purely for the domestic market. With the support of our local presence and with continuous investments in manufacturing, plating lines as well as a Tech Centre, we have been able to distinguish ourselves in the market against the several other companies who are exporting tire cords to the Indian market.
The manufacturing facility was set up in 2000 after the land procurement in 1998 followed by our Technology Centre in 2010. There are only three centres in the world and we are proud to have our very own here in Pune. This showcases our dedicated focus on development in the Indian market. We have a bright and motivated team who work closely in collaboration with our other centres in Belgium and China benefitting from global experience and providing solutions locally.
We've expanded our capacity severalfold over the past 2 decades and added other units as well. One of our plants is dedicated to producing high-carbon wire for automotive applications largely. We have another factory which makes high-quality steel fibres for concrete reinforcement with about 3/4th of the output being exported. The engineering division, which is focused on making our own machines, not only supports the needs of the Indian market but is a part of the global engineering solution. Our engineers also have installed and commissioned the equipment in Latin America, Europe, and other parts of the world. We have a strong talent pool of young people and good engineers.
In addition to products, Bekaert India is also expanding its contribution to the global Bekaert business through services in IT, Finance, Engineering, Technology, Legal, HR, etc. I think the future also looks quite exciting for us.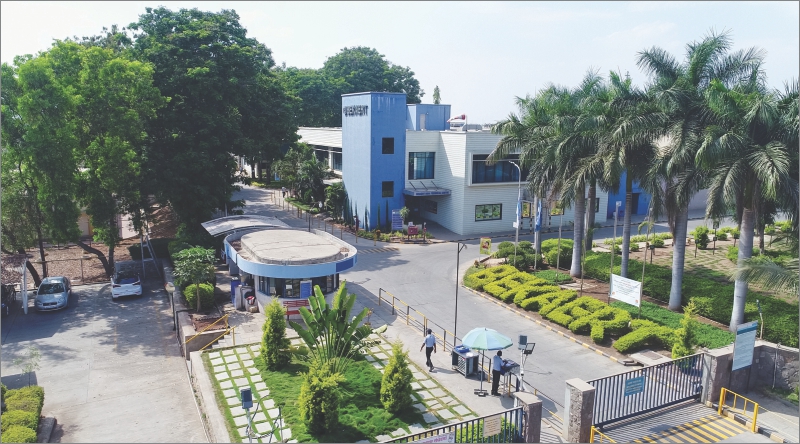 WCI: How do you see the way forward for Bekaert India?
SC: We are catering to 50% of the total Indian demand and we have been consistently adding capacity to match the growth of the market. In the current era, we are witnessing flat or degrowth sentiments globally compared to a good amount of positive growth in India. Therefore, we plan to grow significantly in the coming years, and as a first step, we will be increasing our capacity by 50% within the next 18-24 months. The Indian market wants to reduce its dependency on imports and we have a strong demand from our customers to invest here and support their own growth plans by providing the best quality material with the highest service levels locally and mitigating several risks in the process for them. Over the next decade, we are clear that we will keep growing in line with the market and grow our market share further.
Going forward, the next decade clearly belongs to India as there is going to be consistent growth in the region. I am naturally excited about the opportunities, In terms of innovation, we work very closely with our customers, not only for solving today's problems but in anticipating what will be the challenge in the next 5-10 years. We drive down the needs from a market point of view and prepare well enough in terms of having the right technological solutions.
Watch: RR Kabel: Shreegopal Kabra
WCI: How does Bekaert take care of your employees' welfare?
SC: I wish to take my own example in this and along with Bekaert India I too have spent 25 years. I've had the opportunity to work in the areas of techno commercial, marketing and sales, technology, supply chain, account management, strategy and P&L responsibility. It also shows we are a company where people stay long enough because they can find professional enrichment and growth within the company. There are many people like me who have worked for a long time in the company simply because it's a great company to work for and also we see more of our Indian talent contribute to Bekaert globally. Over the last 25 years, we have maintained our commitment to being the best value creator for the market and this has not diminished during any of the years. As a consequence, we have over 50% market share in the Rubber reinforcement business.
'Diversity & inclusion' is natural in India. We need to see this more in the people's demography in the industrial space. In terms of gender diversity, we have an opportunity to do more and we are taking affirmative action such as introducing policies and facilities that take into account the specific needs of women – whether they are single women, married or have children. Engaging with our female employees to understand what constraints they would face to being able to work in a manufacturing setup. We are looking to bring more women to the shop floor as well as management roles. Not just in HR (where we have the highest percentage) but also in technical, commercial, legal and engineering roles. We have increased the women workforce in our company by more than threefold in the last four years. We are still not where we want to be, but we believe that we're definitely on the right path with the right programs.
The safety program is a very important element of people care. We have something called BeCare in Bekaert, and this is a program that we started mainly with our employees. The Bradley curve shows that we move from being independent to interdependent, where we work and collaborate with each other to take care of each other. We have a lot of safety programs that are quite intense in the operational environment but we also take them beyond the operational environment. We cover all life-saving rules which are part of everybody's performance, criteria, and assessment. Our BeCare program extends to families and the community as well. The most important element in that is to have a leadership – the team that is able to walk the talk.
WCI: How is Bekaert gearing up for addressing the Sustainability topic?
SC: Environmental sustainability is a topic of high priority in Bekaert. We do have programs where we have sustainability initiatives focused on the product, and we recently got an award for BeCoFree, one of our technologies, which removes cobalt from the tire itself. Cobalt is used as an adhesion promoter but is not environmentally friendly. With this solution, we help the tire makers to eliminate it completely from the tire and we got an award for Innovation of the year at the Tire Technology conference, in Hannover, this year. Bekaert has about 1800 patents. Hence, we are constantly finding innovations that lead to more and more sustainable solutions.
Our manufacturing processes are all reviewed from a sustainability point of view. Since we make our own machines, we are designing our machines to also consume lesser energy and produce lesser noise & vibration. We're also developing processes that can reuse things and we want to remain a global industry leader in this regard.
WCI: What is that which makes Bekaert's products stand apart?
SC: Innovation, quality consistency, and the ability to co-create specific solutions for our customers are the hallmark of our products. We provide steel reinforcement for every tire that uses steel in its manufacturing, but we do not yet produce/sell bead wire in India. If you look at the tire cord reinforcement, we have solutions for two-wheeler and motorcycle tires, which is a very small market today, but there is a growing interest in that and we have solutions for that. We are also looking at the passenger car, right from the 12-inch tire to 19-20 inch tires and high-performance tires as well. Also, we have solutions for the truck, bus and off-the-road market. Additionally, we also import some products where necessary to cover segments like mining and OTR tires and rubber tracks.
Where we are different again is that we really go down into the application and see where it makes a difference at the segmented level, where the customer can enhance their performance. This comes out of a very close dialogue with our customers and understanding their needs very well at that level, and then finding the right steel cord solutions that fulfill that particular purpose.
We also see that the Indian tire makers are increasingly exporting, and those market needs are different, like Europe and the USA even though they're different from each other. What works in the USA may not work as well in Europe and vice versa. So there too, we have an intense collaboration with our customers to find the right solutions.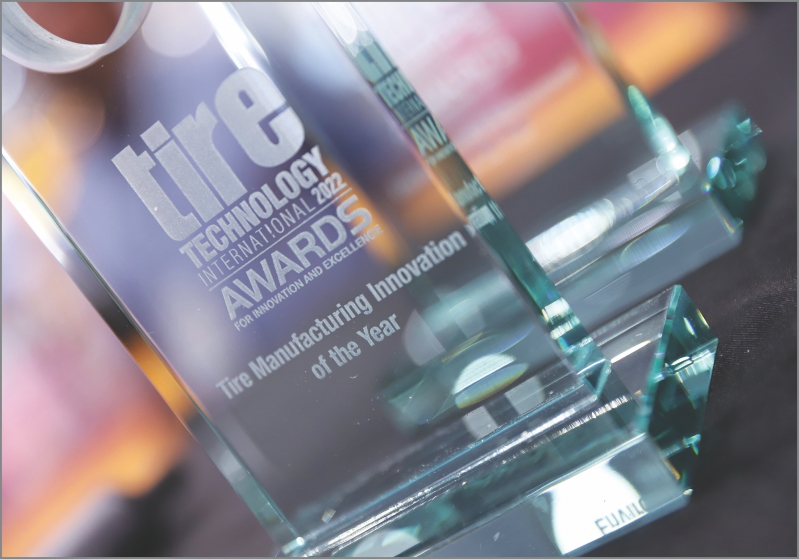 WCI: The Indian mindset is a cost-sensitive and demanding market. What can you say about this?
SC: Firstly I believe the Indian market is a value-sensitive market. Cost competitiveness is an essential component in that, but does not completely define the value need. Cost is a matter of concern compared to some countries that offer more support to their industry. India is changing in this regard, but still, there is a difference. Energy is definitely a challenge. Recently, power utilities announced the Fuel Adjustment Charges (FAC) in the state of Maharashtra were increased by 10 times. Things like these do affect our competitive ability. Nevertheless, I am assured that we will find a solution and we could be competitive with the right scale. We must realise that the Indian market is still much smaller for our business than the Chinese market. We don't have the advantage of scale like China. However, we are quite creative and resourceful. Thus, I believe we will find ways to overcome the challenge regarding competitiveness as we are all in this together. We will work with our suppliers very closely to participate in this.
Earlier, government legislation used to be a huge setback. Now, it is not like that anymore. One needs to be aware of how things work. In my understanding, digitalisation has made many processes much easier than before. We've recently received a certificate from the GST council for submitting our GST taxes on a timely basis and correctly. This shows that the government is quite proactive in terms of encouraging good business practices. Besides, we've also established a very healthy relationship with the Belgian consulate and the Belgian Embassy in India. They support us and help us with access to the right ministerial departments. They have a pro-business mindset. As a consequence, they strongly encourage investments in India.
All in all, I don't perceive any major challenges that could be roadblocks to growth. As a matter of fact, I believe that there are more opportunities and positivity than there are challenges.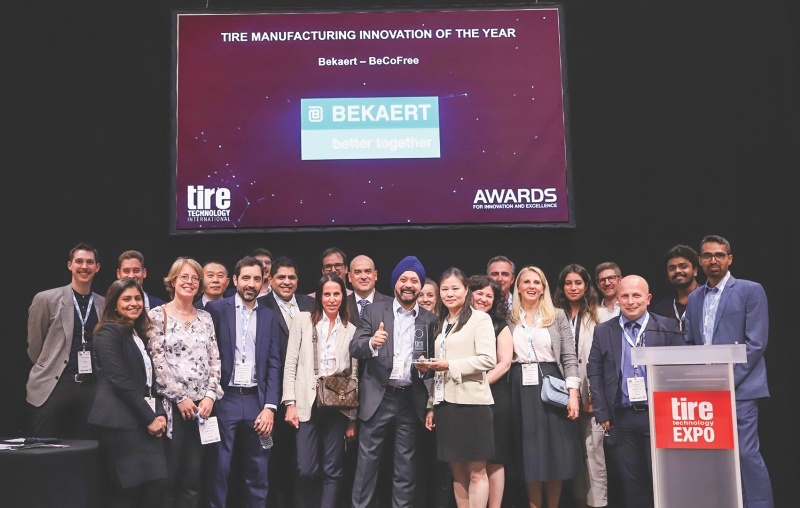 WCI: What are the learnings from the Pandemic that you can share?
SC: For us, the biggest lesson from the COVID-19 pandemic is the fact that the nature of change can be quite dramatic. We need to build agility deep into our organisation. We may make three-year or five-year plans; however, that is based on certain assumptions about situations which can always change. We've seen how freight logistics had a huge impact on trade flows and in turn, market footprints which were based on export models suffered significantly.
Thus, we believe in being closer to our markets and our customers. We think that it is a sound strategy. Our approach is not just to build one massive plant and supply it all over the world. As a global manufacturer or a regional manufacturer, you would like to have more certainty about the availability of products or raw materials so as to drive your growth. In my understanding, being closer to the customers has made us one of the most globally local companies. This approach has helped us in various ways and has allowed us to be extremely agile and adapt quickly. I think this will remain a perpetual outlook because we've come to know that changes can be extremely dramatic and consequential!
Also Read: Bekaert: Bringing in Digitalisation and CO2 Reduction to Create Enhanced Customer Experience
WCI: What is the main takeaway you want to give to our readers?
SC: I just want to reiterate that the footprint of Bekaert in India will grow. The Indian tire market can be assured to be supplied with the best quality of steel tire cords locally, in line with their future growth plans, by Bekaert.
In the coming future, we will leverage partnerships to support the growth of Bekaert not just in India, but in the global markets. We now associate with several Indian firms for various global needs, be it in engineering, IT, technology, or so on. We will look forward to synergies in that direction to get closer to different regions, explore new markets, and expand in existing markets for different requirements.