Incorporated in 1995, Gloster Cables is regarded as one of the leading manufacturers and providers of cables for power utilities and several other sectors. The cable manufacturer has recently started exporting to Africa and is further exploring opportunities to tap newer markets in the near future. In an interaction with Wire & Cable India magazine, Mr. Vinay Rathi, Director, Gloster Cables Ltd., outlines the recent product-related developments, plans for scaling up their market presence, key demand trends in the wire & cable industry, and idea for participation at Elecrama 2023.
New innovations and recent developments
As regards our new innovations, Gloster Cables has recently added fire survival (FS) cables, fire alarm cables, and solar cables in its product basket. Also, we've enhanced our manufacturing capacity for 33 kV UE-grade cables which will be introduced soon in the market. Two years ago, we had taken up the project of almost doubling up our production capacities. Recently, we've added an additional CCV line to fulfill the exponential market demand of HV cables which is due for implementation in various government-driven infrastructure development projects. In fact, we strive to continually upgrade our manufacturing facilities, production lines, along with augmenting the manufacturing capabilities.
With time, Gloster Cables has developed its repute for bringing top-rate quality to the customers. This assertion can be attributed to a number of factors. Firstly, we have implemented stringent quality measures towards raw materials as well as finished products. We procure the raw materials only from top industry leaders who are known for their credibility. Our laboratory is also NABL-accredited. We perform in-house tests and routine tests. Additionally, we diligently check each and every finished product before its dispatch.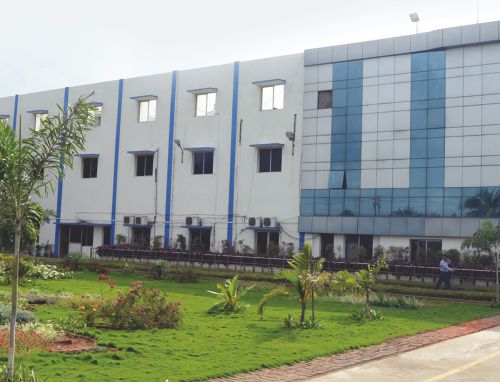 Market expansion plans and defining trends in the year ahead
With regard to the domestic market, our focus is on expanding into newer geographical areas by recruiting manpower, dealers, stockiest, etc. At the same time, we've recently started exporting to a few countries in Africa. We are exploring further growth opportunities in several other markets and looking forward to tap such growth markets.
Since India is a developing country with several projects for the further development of infrastructure, the market potential for the wire and cable industry looks more than promising. In fact, Jawaharlal Nehru National Urban Renewal Mission (JNNURM), Atal Mission for Rejuvenation and Urban Transformation (AMRUT), Integrated Power Development Scheme (IPDS), Restructured Accelerated Power Development and Reforms Programme (RAPDRP), and so on – are some of such initiatives. In addition, the upgradation of existing airports and new airports in Class B & C class cities, high-speed road & rail connectivity, renovations & upgradations of ports, and programs like 'Housing for All' & Smart Cities' projects are also some of the major driving factors. As per the Economist, the electrical manufacturing sector is growing at CAGR of 15-20 percent. Keeping all the factors in consideration, there is a huge potential for the electrical manufacturing sector.
Also Read: Wire & Cable India Emagazine Nov-Dec Issue 2022
Idea for participation at Elecrama 2023
We are going to participate at the upcoming Elecrama 2023 – the flagship event of the Indian electrical & allied electronics industry. In fact, we've invited all of our dignified industry contacts as guests who belong to different industries such as – utilities, defence segment, and other end-users. We always participate in these kinds of events to enhance our reach to prospective clients to generate further awareness about our product range.