Chandresh Cables started in 1986, is a leading manufacturer & supplier of a wide array of electrical wires and cables under the brand name of 'AVOCAB'. With their upcoming facility for EHV cables, the manufacturing capacity will be doubled up which will also enable them to fulfill the requirements of projects of higher value and larger scale. Moving ahead, the cable manufacturer seeks to maintain their core focus on expanding their market reach – domestically and globally. Mr. Abhivandan Lodha, Director-Sales, Chandresh Cables Ltd. (AVOCAB), outlines the recent product-related developments, plans for scaling up their market presence, key demand trends in the wire & cable industry, and his vision regarding his participation at Elecrama 2023, in an exclusive interaction with Wire & Cable India magazine.
New innovations and recent developments
In 2023, Chandresh Cables shall commence the production of a range of – 33kV & 66kV power cables. We've also initiated the manufacturing of aerial bunched cables, airport cables, and braided cables. With this, the product range will be thoroughly complete for all segments. Additionally, we've been looking forward to venturing into the manufacturing of rubber cables and marine cables.
Also, our state-of-the-art third manufacturing plant for EHV cables is going to be operational. As a result, the manufacturing capacity will be doubled and we will be able to cater to orders and projects of higher value. The manufacturing facility, which is being developed in Gujarat, shall cater to the customers on a pan-India basis as well as for exports.
As a core policy, we consistently strive for the adoption of the latest industry practices. As a matter of fact, we've recently attained the TÜV Rheinland certification for ISO and our focus on new product development. We have a separate department that acts as an incubator for facilitating the adoption and implementation of innovative technologies and solutions.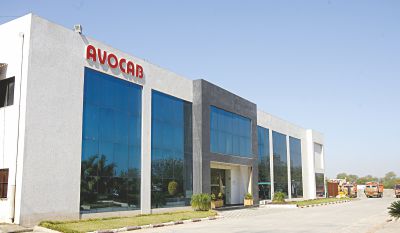 Market expansion plans and defining trends in the year ahead
In our understanding, the Indian growth story continues to be on a rise and we foresee major revenue growth coming from our own country in the next five years. However, we are also going to maintain our focus on the export market. In particular, we are going to focus on the Middle East and Africa for new business opportunities.
Some of the major demand trends which are going to drive the growth in the wire & cable industry are – the growth in the renewable sector, automobile segment, and data centres. Moreover, the growing number of infrastructure development projects like the expansion of the metro railway network, the development & construction of airports, and various others. Notably, we are expecting to see a drastic rise in investments and spending from the government and the private sectors. These factors are playing a crucial role in bringing growth opportunities to the wire & cable industry.
Also Read: Wire & Cable India Emagazine Nov-Dec Issue 2022
Idea for participation at Elecrama 2023
Elecrama is truly a celebration of the electrical sector as a whole. The entire electrical fraternity gets together to showcase its enormous collective growth potential and represent our industry at large. In fact, we are quite looking forward to Elecrama which is going to take place after a long gap owing to COVID-19. We are participating with the fundamental idea to connect, share, and grow together with everyone.