"A scheme called Mission 41K was proposed by Ministry of Railways in the year 2017. This scheme aimed at electrification of up to 90 percent railway tracks in the country within next 6-7 years. As a result, the railway sector has been booming in India and demand for railway cables has gone up to a new level, For example; about 60,000 kms consumption in 2016-2017 has gone up to about 150,000 kms in 2018-2019. It is expected to go up further annually." says Munishvar Gaur, Group President, CMI Limited, in an interview given to Wire & Cable India.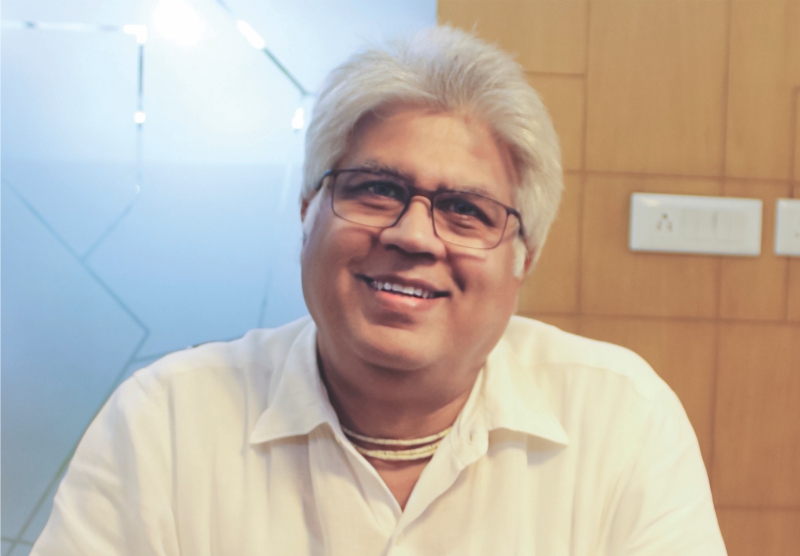 Wire & Cable India: Can you tell us a little about your company and your business journey so far?
Munishvar Gaur: Incorporated as Choudhari Metal Industries Pvt. Ltd. in 1967, the company was subsequently renamed to CMI Limited with effect from 1988. CMI Limited started its operations with the manufacturing of telecom cables, control cables, and instrumentation cables in 1992. The company was listed on BSE in 1993, and in 1994, became the approved vendor of DoT for the supply of polythene-insulated jelly filled telecom cables. During 1999 to 2001, we received our first export order through IRCON for the modernization of railway signaling in the Middle East region.
Mr. Amit Jain, the current promoter, took up this business of CMI Limited in the year 2007 and converted a sick unit to a profitable venture. Under his leadership the company made acquisition of General Cables Energy (GCE), a subsidiary of General Cable Corporation (GCC) in the year 2016 at the time when CMI Ltd. turnover was just Rs. 140 crores, one of the boldest decisions a promoter can take, which reflects the Company's vision towards the growth. With its facility located at Baddi in Himachal Pradesh, GCE became a wholly-owned subsidiary of CMI. We also acquired GCC's international processes and systems for manufacturing specialized cables through this acquisition. CMI is now equipped with two state-of-the-art production facilities in Faridabad in Haryana and Baddi in Himachal Pradesh. The plant at Baddi also has the capacity to manufacture cables used in solar power projects.
Over the years, we have been able to expand our product basket and compete with some of the largest companies in the industry. CMI has supplied its products to reputed private and public sector organizations like the Indian Railways, BHEL, IOC, BPCL, NTPC, ISRO, BSNL, EIL, Metro Railways, MTNL, oil refineries, Visakhapatnam Steel Plant and other PSUs. We have also been working with top-notch EPC contractors like Schneider Electric, GE, Siemens, L&T and many other reputed EPC companies. CMI has its client base in countries such as Australia, Bhutan, Egypt, Kuwait, Mauritius, Nigeria, Oman, Singapore, Sri Lanka, United Kingdom and Zambia.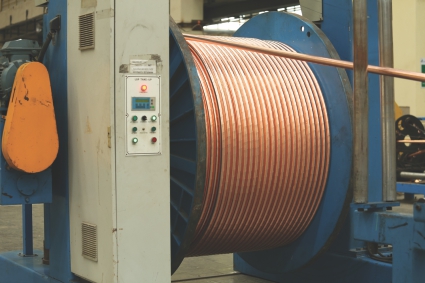 WCI: Can you tell us a little about your product portfolio and production facilities?
MG: The company's product portfolio consists of products across different categories, such as EHV cables, MV/HV cables, LV/HV Aerial Bunched Cables, LV Power and Control cables, Railway cables, thermocouple cables, instrumentation/signal/fire alarm/braided cables, fire survival/LSZH cables, rubber (elastomeric)/trailing/ composite cables, flexible and building wires and bare conductors for overhead power transmission and distribution lines.
Around 40 percent of business comes from railway signaling cables, and we have been majorly focusing on it. The EHV/HV cables constitute 30 percent of our business, while the remaining 30 percent is met through instrumentation wire and the LT segment.
Our plants located at Faridabad and Baddi possess state-of-the-art production lines along with R&D and testing facilities. The Faridabad plant is capable of manufacturing products like railway signaling cables, instrumentation cables and some specialized products catering to various industries, while the unit at Baddi is responsible for producing EHV cables, HT cables, LT cables and control cables. We have also started manufacturing instrumentation and railway signaling cables from the last three to four months at our Baddi unit.

WCI: How has been CMI's market performance in the last two to three years?
MG: CMI has grown consistently in the last two to three years. The company achieved excellent growth during this period. In FY19, the company achieved a consolidated gross turnover of Rs. 637.30 crore. Our overhead cost is relatively low in the industry, so the company's performance on the EBIDTA level has shown consistent performance, which has been INR 78.85 crore in FY18 and 87.14 crore in FY19.
WCI: Shed some light on the new developments taking place at CMI. Are you planning to go for joint ventures and technical collaborations in the near future?
MG: CMI is currently focusing on expanding its footprint on the wire and cable market. Lately, there have been some major developments in the company and we are working with a lot of zeal to expand our business in five major segments:
In the EHV segment, CMI is planning to make an investment in CCV lines. We are in the process of finalizing the orders for the machines and technologies for the process optimization of our CCV lines. Last year, we supplied around 200 kms of 66kV – the maximum order we have executed so far. After 66kV, the demand is for 220kV but as of now, we don't have the machinery to manufacture the 220kV voltage grade. Of course, we do have a fully-fledged infrastructural setup but we would need certain technologies to start the production. We are still deliberating on the production of 220kV lines in the EHV segment.
In the fire survival cable segment, we have decided to launch a new line of specialized products. A big investment is not required as far as machinery is concerned, but we need to focus more on technology transfer and the material we would be using. As of now, we are taking steady steps and analyzing the market at the same time. At this stage, people are reaching out to us and enquiring about the products. The production of specialized fire survival cables will happen with collaboration from a Europe-based company manufacturing specialized fire survival cables, and we have already signed an MoU and are in discussion with the consultant.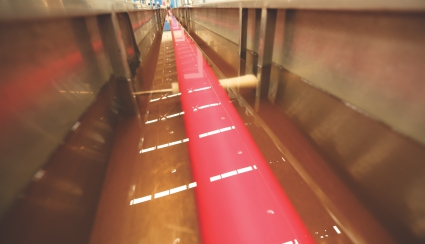 We have conducted a test to check whether the cable can maintain electrical circuit integrity for a time up to 3 hours or not. The test establishes that if high-rise buildings catch fire, the exposed cable can tolerate the short circuit up to 3 hours. We have also conducted the test in excess of 950° centigrade up to 10 hours. However, the cable we are working on has been tested to survive up to 24 hours as well. But we are claiming it would last for 6 hours in real-life situations. Manufacturing such cables is the need of the hour for the country. We started this project because there was a huge demand from countries like UAE, Malaysia, Sri Lanka, etc., and we see good export opportunities in these countries.
Let's now take a look at the railway cable segment. A scheme called Mission 41K was proposed earlier. This scheme aimed at electrification of up to 90 percent railway tracks in the country within next 6-7 years. As a result, the railway sector has been booming in India and demand for railway cables has gone up to a new level. CMI has already entered into an INR 107 crore contract with the Indian Railways for supply of cadmium catenary wires.
Let's take a quick look at the refinery segment. CMI is also engaged in manufacturing cables for oil and gas, energy, industrial, power, petrochemicals, etc. The company is now focusing on the refinery segment and has received approval from EIL for specialized application cables. There are few refineries in India and overseas that accept the EIL approval. In the refinery sector, there is a huge scope for cable consumption due to expansion and increasing technology requirements. We are expecting to gain a strong foothold in the refinery segment by the end of 2019.
In the housing wire segment, CMI has already started operations at the Baddi unit and has a complete setup for the production of housing wires. The company has been involved in business activities in Punjab, Himachal Pradesh and Haryana and is progressing through a well-planned distribution channel to make its housing wires available on the market. We are supplying our housing wire products with CMI's brand name to the distributors, and these distributors will connect with the dealers. We are planning to shift to distribution sales and have been working in this direction for some time now.
In addition to the aforementioned products, CMI is also considering the production of specialized dedicated cables. We are currently analyzing where and how these cables can be put into use. Currently, we also supply specialized dedicated cables to the solar power sector.
WCI: What are your future targets?
MG: CMI is focusing mainly on manufacturing niche products and products that are available in developed countries but not in India. The process may seem slow-paced but we are receiving positive responses from the market. We at CMI continuously keep ourselves updated with the developments taking place in the industry in India and abroad as well as the new requirements of the customers. That helps us stay ahead of the learning curve.
The Indian government, under its' vision of "One nation One grid", is working rigorously on various schemes for the power sector; for example, the Saubhagya Scheme and Integrated Power Development Scheme (IPDS). Its previously launched rural electrification scheme, Deendayal Upadhyaya Gram Jyoti Yojana, is still being carried out. These schemes will empower the wire and cable industry in the long run and help our business grow exponentially in the coming years.