The Arab Spring, international events such as Expo 2020 & FIFA 2022, and an upswing in the infrastructure investment may catapult the Middle East wire and cable market on high growth plane, analyses Mr. Andrew Shaw.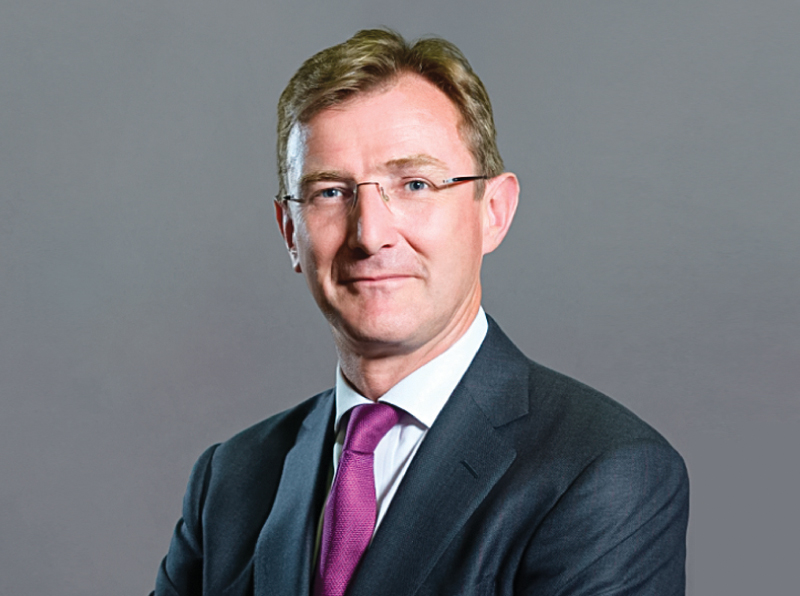 In the keynote session at a wire and cable event in Abu Dhabi, themed A new era for the Middle East cable market?, Mr. Andrew Shaw, Managing Director, Ducab gave an overview of key wire and cable industry trends in the Middle East though his keynote presentation, An outlook for the Middle East cable market. He also elucidated the impact of the Arab Spring on the wire and cable industry with a long term demand analysis for the Middle East cable market. Here is the essence of his presentation:
Historical Review: Emerging Out of Doom & Gloom
In the Middle East and North Africa, the advent of the global recession in 2008 not only brought with it an economic downturn, but other challenges as well. The pre-recession annual capacity addition of 1 million tonnes was badly hit, adversely affecting the profitability of companies in the MENA region.
We should be careful in identifying the challenges in this region — MENA countries, after all, do not exist under an umbrella. The diverse histories, economies and governments of MENA bring many different experiences. An issue in one country may not be a problem in another. For example, the impacts felt in disturbed markets like Syria, Libya and Iraq is very different from a Gulf state like Saudi Arabia. And while countries in the GCC might enjoy relative socio-political stability, these markets have also been affected by increased competition from regional players or are sitting on excess capacities as supply chain complexities disrupt access to export markets.
A unique opportunity, however, could arise in the Gulf countries if specialty petrochemical products see increased capacity, as this will also lead to a positive upswing in revenues and trade.
Future: Not All Doom & Gloom
The future, thankfully, is looking far from the doom and gloom of the recent past. Since the Arab Spring, regional governments have increased their investments in projects in healthcare, education and real estate. Of course, international events like Expo 2020 and the FIFA World Cup in 2022 will add to this expanding roster of projects. And with several countries seeing an average growth rate of the high single digits, this region also has some of the highest rates of development in the world.
An ambitious infrastructure pipeline in the transport; oil, gas and renewable energy sectors in the GCC states, Egypt and Jordan will bring new opportunities for cable manufacturers. From projects like Etihad Rail, Abu Dhabi's nuclear plant, to Jordan's burgeoning solar energy plans, there is much activity in this region. Moreover, the emerging focus on rebuilding Iraq will likely lead to lots of dynamism in the country in the medium- to long-term.
It is clear now that for every challenge in the MENA region comes several opportunities. The buoyancy in the construction market makes it one of the most dynamic and exciting region in the world today.
Changing the Game Plan?
Amidst this market dynamism, an important question arises: how do you compete in an evolving market? As multi- billion dollar projects are signed, constructed and implemented, providing safe, reliable and value- added products will be the key to differentiate you amongst regional and global competitors.
In the last 12 months, for example, we at Ducab have not only grown in capacity but also in the depth of our knowledge and complexity of our projects. We've had a fantastic new business opportunity in Macao. We've provided state-of-the-art cables to Abu Dhabi's upcoming nuclear project, a development that is at the forefront of energy diversification of the UAE. And we have continued to provide world-class cables to numerous oil, gas and petchem projects across sectors the region.
Key Drivers for Future
As a cable company from the UAE, a country that is known for its vast oil reserves, the impact of oil prices has yet to be felt. Prices for Brent crude, as you may well know, have dropped more than 50 percent since June 2014. While top analysts forecast that oil prices will stabilize at higher rate that we currently see by the end of this year, we are not in the business of predictions. What is clear, however, is that the impact of this oil price dip will be felt in the next 2 to 3 years minimum, as regional companies feel the pinch of depleting revenues.
Additionally, as oil prices are directly linked to the coffers of many countries, this instability will also have a ripple effect on regional GDP. This, in turn, may affect the appetite of new projects that have a high degree of risk involved.