With an experience of over four decades in the electrical industry, Polycab's recent foray into the telecommunication sector has been a success and the company expects to ride on ambitious initiatives like 'Digital India' and 'National Optical Fiber Network' generating demands for its OFC and FRP rods.
Polycab is a leading name in electrical industry touching almost a turnover of INR 6000 crore. With best-in-class products and services, the company strives to gain 100 percent customer satisfaction and set new benchmarks in coming decades. Beginning with cables and wires over forty years ago, Polycab has now widened its portfolio with additions incorporating lights, fans, switches and appliances. The openness and flexibility to adapt to new market changes and trends along with acceptance of changing technology continues to be the driving force contributing to the steady growth of the company.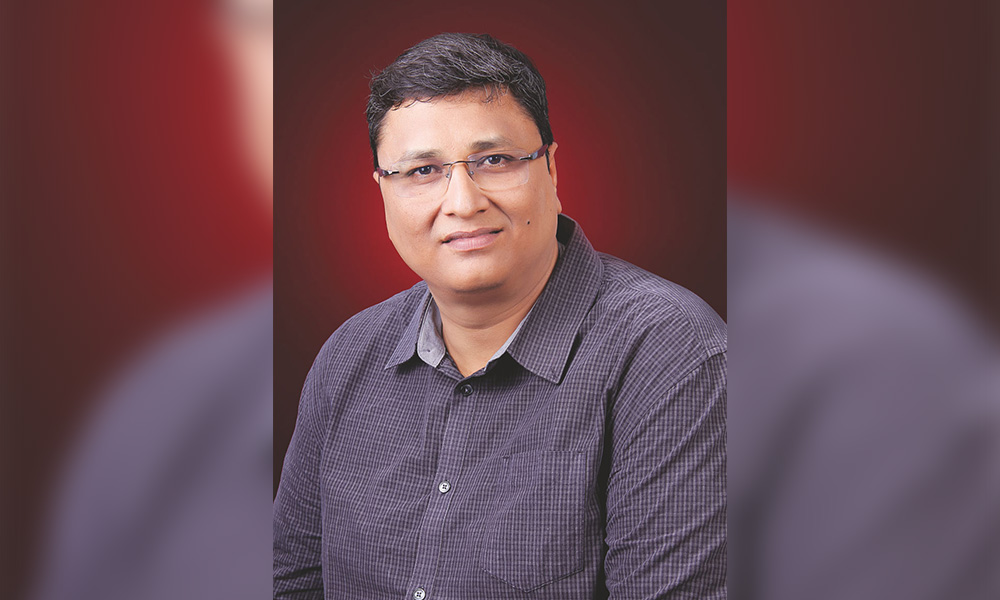 With state-of-the-art facilities at Halol (Vadodara), Daman, Nashik and Roorkee in India, it caters to the specific needs of the market and clients. Moreover, Polycab is now preparing itself to meet the future demands of telecommunication sector. Wire and Cable India hosted an interview with Mr. Ashish D. Jain, Business Head (Telecom), Polycab Wires Pvt. Ltd. to know more about the latest developments at the company vis-à-vis optical fiber cables (OFC) and fiber reinforced plastic (FRP) rods. Read further to know the company's future plans, global expansions, and also get a fair insight in to its technological advancements.
Wire Cable India: To start with, share briefly your offerings in telecommunication segment?
Ashish Jain: As you already know that Polycab is India's leading wire and cable company with a magnificent track record of over four decades. Being the fastest growing company, we have made significant contributions in major industries, viz. telecom, oil and gas, railways, defense, power, and EPC. At Polycab, we strive to provide our clients with best of services and products.
Acknowledging the importance of both aesthetics and high-performance, our cables have been actively deployed for both indoor and outdoor applications in telecom sector. Polycab has always endeavored to cater to diverse requirements of clients. Our popular products include cables such as co-axial, jelly-filled, EHV, and varied optical fiber cables as well as fiber reinforced plastic rods.
WCI: Apart from a wide range of telecommunication cables including OFC and telephone cables, you also manufacture FRP rods. Tell us separately about the facilities dedicated to optic fiber cables and to FRP rods with their capacities as of now.
AJ: We have set up the state-of-the-art manufacturing hub along with an independent business vertical at Halol (Vadodara) Gujarat for optical fiber cables, FRP and other telecom products. Duly supported by our skilled and highly expert team, we manufacture single mode and multimode cables with various designs as per requirements like duct cables, armored cables, FTTH, fig-8, aerial cables, indoor/outdoor cables, ribbon cables, hybrid cables and special cables. Overall, we have installed capacity of around 5,000 km optical fiber cable every month manufactured with the help of latest high speed automatic lines. In case of FRP rods, the capacity goes up to 30,000 kms every month which is also exported to foreign countries.
WCI: Have there been recent expansions in the facilities related to both OFC and FRP in terms of capacity, product, or addition of altogether new facilities?
AJ: Well yes definitely, we envisage a substantial growth and demand for OFC based on the current 'Make in India' and 'Digital India' missions in domestic segment and, as of now, capacities are being upgraded to 10,000 km every month. Polycab group is working towards the achievement of its mission and vision, Lakshya 2020. With our future business plans already earmarked, additions like Phase 2 expansions of our optical fiber cables manufacturing are already in the offing and we shall be certainly be offering Value Added Services in future.
WCI: Please tell us about JVs, technical collaborations, or technological partnerships undergone in the areas of telecom cables, optic fibers, FRPs, etc., if any.
AJ: To be specific, team telecom incorporates an independent R&D department along with experts who are capable of delivering best OFC designs as per requirements.
WCI: How much is the contribution of telecom segment in overall wire and cable business of Polycab? Tell us the growth of this segment for Polycab year-on-year for last few years with expected growth in times to come.
AJ: After achieving the turnover of around INR 6000 crore in last financial year, Polycab forayed into telecom industry in the month of September. Thereafter, the company has seen a tremendous growth in its inaugural year. This is going exactly the same way as our Hon'ble PM Mr. Modi has envisioned in 'Digital India' and 'Make in India' which are showing huge potential and tremendous success.
WCI: Where does Polycab find India now, and heading for in future, in terms of entire telecommunication and optical communication scenario? Elaborate comparatively keeping in view the global developments in this sector.
AJ: With the new and exciting markets from South America to Asia Pacific right through the Middle East and Europe, Polycab's vision is to tap in the new flourishing markets for it to become a renowned global brand. Our country is at a pivotal stage of achieving epitome success in the field of telecom–applications may be any, viz. education, health, railways, defence, power, oil& gas, etc.
Within last 10 + years, the growth in terms of infrastructure and telecom has been phenomenal and currently we are seeing Tier-1, -2, -3 cities towns and villages undergoing a huge change. Africa and India are currently the most upcoming and resurgent markets as per various global comparisons. As per estimates, demand for optical fiber in India would be around 4-5 Lakh cable km a year till 2020. Globally, there are various projects which are underway such as in China, Gulf or Africa; so expected demand vs supply ratio shall see an exponential rise.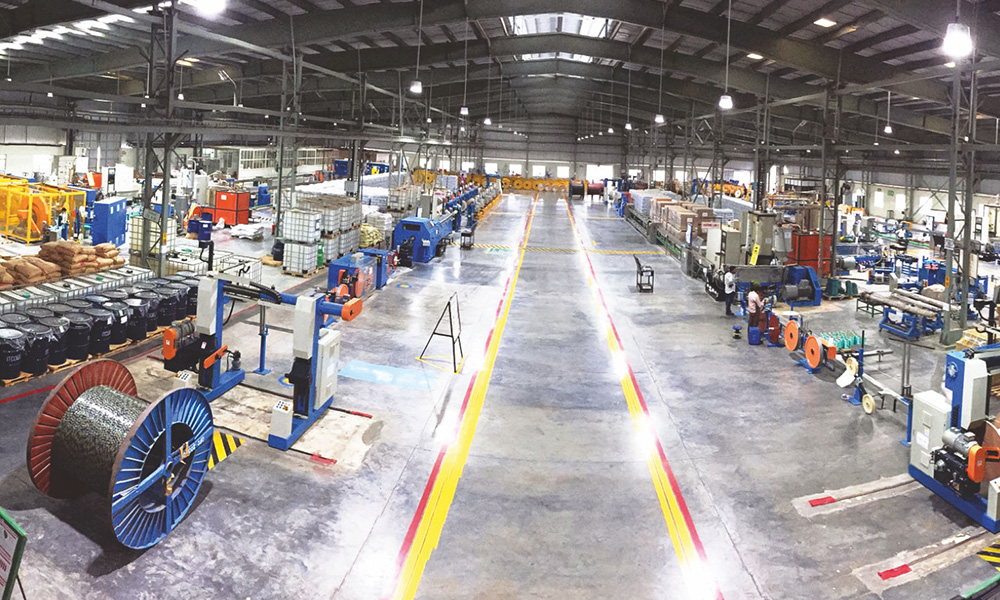 WCI: How much do you see national initiatives like 'Digital India' and 'NOFN' working in favor of surging scope of optic fiber and OFC demand in the country in general, and growth of your telecom cable business in particular?
AJ: Government initiatives are always helpful in business with the drive and reach they have to the masses. Telecom cable industry has certainly witnessed a tremendous growth from the very onset of national initiatives like 'Digital India' and 'National Optical Fiber Network' (now BharatNet). More than 40,000 gram panchayat has been connected and the future target is to connect 2.5 lakh gram panchayats which would augment the demand further by mid of year 2017.
With the Indian telecom sector entering the next phase of growth characterized by the data revolution, rapid rate of smart-phone adoption and need to have improved broadband connectivity are the key drivers for the increasing demand of optic fiber cable (OFC). Moreover, the huge surge in data traffic is expected due to 4G/LTE rollouts and only 10-15 percent of the sites in India will have optical fiber backhaul connectivity. Whereas the high speed data networks will drive backhaul fiberization, OFC based network architectures shall emerge as the primary solution for backhaul and fixed broadband. So, quality and support will be the major driving force for growth in coming two years.
WCI: What opportunities are there for a company like Polycab in the Smart Cities Mission? Please elaborate the key infrastructural elements where you see yourself instrumental.
AJ: As our tagline goes 'Connection Zindagi Ka', the network building is the core area of Polycab Group. Therefore, this fantastic initiative supports connectivity, giving us the chance to seize the opportunity and grow our business. As of now, there are plenty of opportunities to explore as far as Smart City solutions are concerned. Further, we have a pan-India presence and an existing infrastructure whether it is manufacturing and stocking, or distribution network for products across verticals like wires and cables, luminaries, switches, switch gear, solar inverters, fans etc.
WCI: The Govt. in January, 2016 released a list of 20 smart cities out of the 98 shortlisted for the 'Smart Cities Mission'; these 20 cities will be the first to receive funds. Are you doing something in this first batch of smart cities?
AJ: We have already started exploring the 'Smart Cities Mission' and with Polycab now offering the latest range of machinery and technology, it shall be an excellent opportunity to accelerate the growth of the company. This would further benefit us in grabbing global opportunities and establish our name in international markets as well.
WCI: You may add something before we conclude.
AJ: I would like to conclude by saying that at Polycab, we strive to work on our core values which include trust, teamwork, customer delight, commitment, excellence, sustainability, and profitable growth. If we look deeply into all the perspectives and this resurgent market, the upcoming years look very promising in terms of growth and opportunities.