"We plan to produce around 12.6 million tonnes of steel in FY24. To achieve this objective, we have earmarked an outlay of INR 18,000 crore to be utilised for the expansion projects."
Founded four decades ago – in 1979, Jindal Steel and Power Ltd. (JSPL Group) is an Indian steel and energy company with a dominant presence in the power, mining and infrastructure sectors. A part of the diversified O.P. Jindal Group, Jindal Steel and Power Ltd. (JSPL) produces steel and power through forward and backward integration from its own captive coal and iron-ore mines. The company is one of the leading steelmakers in India that has been ranked as the second-largest value creator in the world. The product portfolio spans across the steel value chain. The Indian company exports its diversified product portfolio to more than 30 countries globally.
In conversation with Wire & Cable India magazine, Mr. Vidya Rattan Sharma, Managing Director, Jindal Steel and Power Ltd., sheds light on the company, their specialised range of products, and presents an outlook on the steel sector.
Wire & Cable India: To start with, could you please take us through the business journey of your company?

Vidya Rattan Sharma: The business journey of Jindal Steel and Power Ltd. (JSPL) spans over four decades with its establishment in the year 1979. JSPL has carved a strong niche in the steel and power industry and garnered the status of being an 'industrial powerhouse' over the years. We strive to successfully develop a range of value-added products/grades to cater to the domestic and international markets, thereby increasing our product bandwidth to meet various requirements with a consistent approach.

The company produces a range of steel products for the infrastructure sector. Around 25 percent of our products constitute rebar which is the reinforced concrete and masonry structure to strengthen and hold the concrete in tension in the construction industry. We produce TMT rebars with the latest on-line high yield quenching and self-tempering (HYQST) technology. In order to expand our product range, we now also offer wire rods in 5.2 mm to 22 mm diameters from our first unit at the integrated steel plant at Patratu, Jharkhand. Our wire rod mill at Patratu produces a range of low carbon, medium carbon, high carbon and other special grades that include cold heading quality (CHQ), electrode quality, high-carbon wire rods for spring steel, spoke wire, pre-stressed concrete, tyre bead and ACSR. These products are marked by characteristics like high versatility, excellent quality, and varied carbon profiles.

Our steel business produces economical and efficient steel through integrated operations and we own and operate state-of-the-art facilities in Chhattisgarh, Odisha, and Jharkhand. Presently, the company has the capacity of 8 MT (million tonnes) per year, i.e. 80 Lakh TPA and we are operating at about 95-100 percent capacity utilisation. We are a profitable company and we have set a target for ourselves that in one year, our EBITDA will be around INR 15,000-crores, debt-level should be less than INR 15,000-crores and our sales turnover should be INR 50,000-crores. With respect to these set objectives in profitability, we are on track and going to achieve these goals this year.


WCI: Could you shed some light on your specialised products along with their USPs?

VRS: The product portfolio of Jindal Steel and Power includes – rails, parallel flange beams & columns, plates & coils, angles & channels, wire rods, round bars, speedfloors, fabricated sections, Jindal Panther TMT rebars, and semi-finished range of products. We manufacture both long and flat steel products spanning a wide spectrum, also offering significant customisations for our customers.

Our specialised range of products includes the speciality plates for boilers used in shipbuilding, and speciality rails – the railway lines for heavy-load rails, and also the rails for the metro train system in the country.

In view of the current and emerging demand for railways, we have successfully developed special quality Gr. 1080 HH, Gr. 1175 HT & ZU-1-60/ 60E1A1 asymmetric rails indigenously. These rails are required by Indian Railways to upgrade railway tracks for high-speed and high axle load applications. The rails have a number of favourable features including – excellent wear resistance, lower residual resistance, excellent symmetry in cross-section, uniform head hardened layer, enhanced safety, and prolonged service life. We have become the first and only Indian manufacturer to successfully develop Heat Treated (HT) Rails suitable for high-speed and high-axle-load applications. The newly developed 60E1 1175 heat-treated (HT) Rails have been approved by the Research Designs & Standards Organisation (RDSO).

One of our key strengths is that our production capabilities are marked by precision and superior quality and the way we manufacture speciality products like round blades, head hardened rails and quenched & tempered high-strength plates is unsurpassed. Perhaps, these are some of the contributing factors which position JSPL as the undisputed leader in the Indian steel industry.
We have emerged as a key supplier of rails for Indian Railways, its controlled entities including Dedicated Freight Corridor Corporation of India Limited (DFCCIL), various metro projects, and so on.
WCI: What are the prestigious projects for which the company has supplied its products?

VRS: To mention a few of our projects in India, we have emerged as a key supplier of rails for Indian Railways, its controlled entities including Dedicated Freight Corridor Corporation of India Limited (DFCCIL) and various metro projects, and so on. We produce specific structures as required by the Power Grid Corporation of India Limited (PGCIL) for the power transmission lines.

We have established strong relationships with a number of leading companies in their respective sectors including L&T, Kalpataru Power Transmission, BHCL, KEC International, amongst a few others to name. Additionally, we have a number of large-scale customers engaged in the production of wires through wire drawing.

JSPL has pioneered the manufacturing of 121 meters as rolled long track rails and designed a facility to factory weld these rails in welded lengths of up to 484 meters with only 3 welds. These long-track rails are a testimony to our manufacturing capabilities. We are the first Indian company to manufacture value-added Head Hardened Rails used in Metro Rails and High-Speed corridor projects. In fact, we are India's first company in the private sector, in 2020, to receive the status of 'Regular Rail Supplier' by Indian Railways.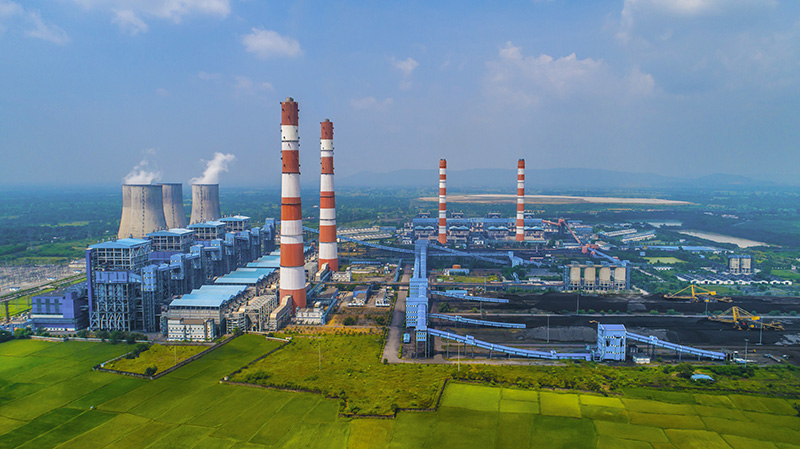 WCI: What are your targets for the next two years with regard to market reach, R&D, and technological advancements?

VRS: For the next two years, our target is that we plan to expand our production capabilities to 10 million-tonnes capacity from the existing 8.6 million tonnes. Thus, we will undertake some expansion projects which will be concluded in the next two years. After the conclusion of the aforementioned capacity expansions, i.e. in FY24, we will be producing around 12.6 million tonnes of steel. To achieve this objective, we have earmarked an outlay of INR 18,000 crore to be utilised for the expansion projects.

In order to improve our product mix, we are also planning to construct a 5.5 MTPA Hot Strip Mill which will increase our flat steel making capacity from the current capacity of 2.2 MTPA to 7.7 MTPA.

WCI: Kindly share your outlook on the Indian steel sector.

VRS: Presently, the steel sector has been going through a great phase with respect to domestic manufacturing. The country has been witnessing increasing industry consolidation and stronger integration across steel value chains of major producers. In FY 2020-21, India's steel sector witnessed an initial downturn, with government-mandated lockdowns; however, towards the end of the second quarter, capacity utilisation was restored in most steel plants. For Indian companies, export opportunities have emerged as a key enabler in the face of the unprecedented challenges brought by the pandemic.

The steel industry has been a core pillar of industrial development in India. The government of India has set a target of producing 300 million tonnes of steel from the present 143 million tonnes by the year 2030. At the same time, the recently introduced PLI-scheme is also projected to attract newer investments in the country in terms of setting up new steel producing plants. Thus, driven by government stimulus, continued focus on infrastructure creation, and healthy steel demand, the overall dynamics of the steel sector seem quite promising.