RichardsApex is a 115-year-old global lubricant supplier for wire drawing, tube drawing, and hot rolling applications. Its products include semi-synthetic and synthetic lubrication compounds for the wet drawing of non-ferrous (copper, aluminium, brass, nitinol, alloys, etc.) and ferrous wires. Also available are protective coatings, cleaners, corrosion inhibitors, and oil form lubricants for all non-ferrous and ferrous alloys in both wire and rod rolling applications.

RichardsApex currently supplies over 95 percent of the lubricants and protective coatings for the manufacture of copper wire rods within the Indian market (SK SERIES, HRAL & CC40). Our understanding and technical expertise of rod and wire remain our core competitive advantage. RichardsApex is one of the only lubricant suppliers globally, that can provide lubrication products and technical expertise, from the copper rod manufacture, right through the process to the final drawn wire.

With today's manufacturing processes and equipment performing at peak efficiencies, customers are demanding more from their lubricant suppliers. Our team of scientists at RichardsApex is constantly looking for new technologies to bring to the market that will exceed our customer's expectations. Our most recent R&D success has been with our SK line of products for continuous cast hot rolling of copper rods.

After several years of global on-site testing and research, RichardsApex SK-1 has been developed to support the increasing needs of the copper rolling industry. SK-1 is a fully synthetic, mineral oil-free lubricant recommended for the continuous hot rolling of the copper rods that globally satisfy all OEM rolling mill requirements. SK-1 was formulated to produce a low foaming, clear solution, which is stable in a wide variety of water qualities and processes. SK-1 also provides the cooling, improved lubricity, and anti-wear characteristics required to provide superior roll life and support reducing critical manufacturing costs.

From a downstream wire drawing process, our RA SERIES of wire drawing lubricants consisting of RA400, RA500 & RA800, was developed and designed to meet the rigorous demands of the global wire drawing customer base. RA SERIES incorporates specific friction modifiers for today's advanced machinery, dies, and speeds, combined with a lower lubricant consumption, compared to competitive products.

RA SERIES wire drawing products RA400, RA500 & RA800 produce stable, low foaming exceptionally clean-running emulsion, which will not generate excessive copper soap formations. The RA SERIES technology also supports improved tank life and wire drawing performance, through fewer wire breaks per tonne of wire produced.

Suitable for copper, copper-plated alloys, and EC aluminum, RA SERIES products can be used for rod breakdown, single and multi-wire machines as well as inline annealing.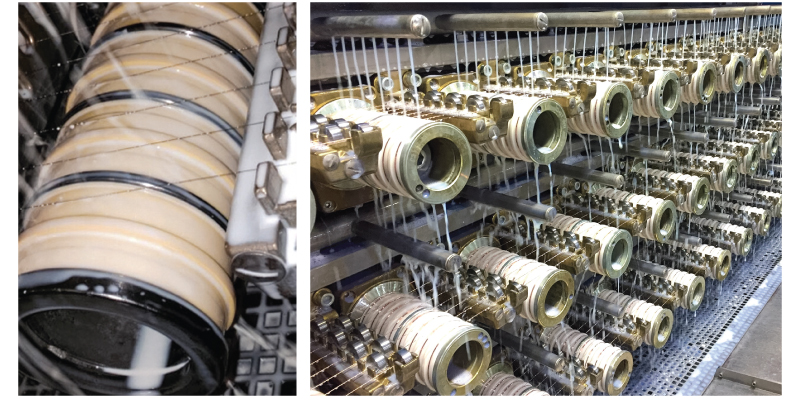 RichardsApex has an established global sales network to service customers throughout the world. This network provides on-site support and technical sales assistance, to help you improve productivity, enhance quality, and reduce manufacturing costs.

RichardsApex has been a proud supplier of lubrication products to India, for well over 60 years and currently has both employees and product representatives within the key Indian market. RichardsApex's service philosophy remains integral to its decades of success globally in wire drawing, copper tube production, and rod rolling markets. RichardsApex remains committed to providing a product and service that adds value to the long-term relationship with our Indian and global customer base.

RichardsApex maintains a network of global subsidiaries based in Australasia and Europe. RichardsApex also has representatives in India, China, Japan, Korea, Malaysia, Vietnam, Taiwan, Thailand, UAE, South Africa, Canada, Venezuela, Mexico, Brazil, Peru, Russia, Italy, Romania, Poland, Greece, Turkey, Ukraine, Belarus, and Kazakhstan.