For this Special Feature, Wire & Cable India interacted with a number of prominent players in the wire and cable industry to understand their approach toward integrating automation, upgrading their technology, and future plans.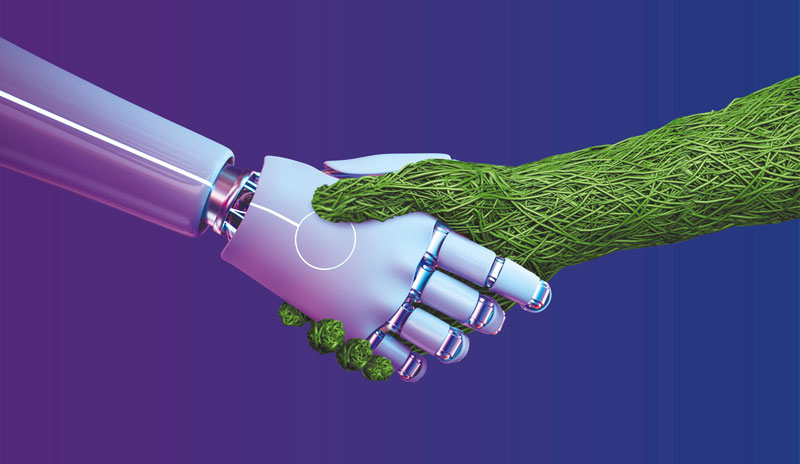 The role of wire and cable is indispensable in the electrical and electronic industry. Wires and cables, as the transmission medium of the power and data system, are like the blood vessels of the human body. They empower today's civilized societies.
The demand for wires and cables depends majorly on the growth of the manufacturing industry and infrastructure in the power and telecommunications sectors. Hence, the government's initiatives to boost the real estate and domestic manufacturing sector are expected to generate a lot of business for the industry in the coming years. The growth of renewable energy, the expansion and revamping of transmission & distribution infrastructure, and increasing investments in the road, metro, and rail sectors are some of the important developments taking place in the country that will help propel a brighter future for the wire and cable industry.
Watch: Wire & Cable Industry Year Review
With technology becoming increasingly integrated, cables are gaining prominence today more than ever before. The growing data centres and IT facilities for higher levels of availability, security, and affordable connectivity of IT infrastructure are enhancing the applications of wires & cables. Moreover, the need for next-gen gadgets and the rollout of 5G and 6G technology has increased the adoption of various types of cables including optical fibre. According to a recent report by Transparency Market Research, the global valuation of the wire and cable market is projected to reach USD 285.05 billion by the end of 2031.
Similarly, it is interesting to see the technological innovations happening in the wire & cable industry itself. Besides quality up-gradation, cable companies have started investing in R&D enormously. From manufacturing technology-driven products to implementing industry 4.0, the companies are taking every step possible to be technologically advanced and compete with the international market.
R&D and Consistent Improvements
R&D is important for the continual growth of all industries and wire & cable is no exception. A good R&D strategy can lead to innovation in a workplace which can be in the form of a new product or an improved process.
While highlighting the development that recently took place at Global Wires India – Tata Steel, Mr. Anurag Pandey, Executive-in-Charge said, "Our technology journey is anchored to our strategy of moving into high technology products, making wire manufacturing more sustainable and leveraging digital technologies for simplification of processes to become agile." He adds, "Accordingly, we have invested in a fully automated line for making Induction Hardened & Tempered (IHT) wire. We are deploying effluent recycling units to achieve Zero Liquid Discharge status for our manufacturing units. We are at an advanced stage of deploying the 'Digital Twin' concept for remote operation of the plants."
Mr. VK Bajaj, Sr President-Business Strategy and Innovation, Apar Industries Ltd. feels that innovation cannot be achieved overnight and hence, it should be inculcated as part of the work culture and behavior. "Apar motivates its employees at all levels and across all divisions to adopt innovation as part of their work and conducts frequent innovation workshops engaging most of the middle level and senior team members," he said.
Implementing Industry 4.0
The modern global economy is at the threshold of the new industrial revolution that focuses on the use of digital technologies and internet technologies enabling the development of fully automated production processes.
Initially coined by the German government, the term 'Industry 4.0' is closely related to the concepts of the Internet of Things (IoT), Cyber Physical System (CPS), Information and Communications Technology (ICT), Enterprise Architecture (EA), and Enterprise Integration (EI). As the sector is in the midst of Industry 4.0, the level of automation has been increasing consistently owing to its positive impact on productivity and efficiency.
Panasonic Life Solutions India has recently built its first Industry 4.0 Standard ECM Manufacturing Facility in Sri City, Andhra Pradesh. While talking about the advantages of integrated automation, Mr. Hemant Gadhave, Business Unit-Head of Wires & Cables, Panasonic Life Solutions India said, "These automated processes save time and are far more efficient in functioning. Automation in turn is also environmentally friendly and technologically superior."
Meanwhile, LAPP is also targeting to pilot smart factories in different locations. "Our new corporate office at IBC Knowledge Park, Bannerghatta Road, Bengaluru is a uniquely designed modern workspace that incorporates the hybrid model of working. The office space is designed to fuel creativity and enable increased communication between departments, which we believe is the key to encouraging innovation and growth," said Mr. Gary Bateman, Managing Director, LAPP India Pvt. Ltd. He further revealed that the company is actively working on integrating Industry 4.0 concepts such as smart supply chains into its operations and developing high-speed connectivity solutions.
Also Read: Global Wires India – Tata Steel: Embracing Open Innovation to Collaborate with Start-Ups and Subject Matter Experts
Talking about the technology and business roadmap of the company, Dr. Mukul Saxena, President, and Chief Technology Officer, Havells India Ltd. added, "We are at the cusp of innovation when it comes to our consumer products. We are transcending traditional product boundaries to offer our customers new functionalities, improved reliability, better utilisation and enhanced capabilities. We achieved a significant milestone with the Havells in-house IoT and AI Platform. It is equipped with Connectivity and Control Hardware, Product Cloud, Havells Sync Unified App, and Voice Control with AI/ ML capabilities."
With this Editorial Feature on technology and innovation, Wire & Cable India interacted with the key industry players to glean insights on the technological development, R&D, new products, and the indispensable role of industry 4.0 in the wire & cable sector.