Payal Group, started in 1986, has the single largest integrated manufacturing plant for primary & secondary plasticizers in Dahej (Gujarat). In the chlorinated segment, the group is among the leading manufacturers in India. With its technologically advanced manufacturing facilities at Dahej & Daman, Payal Group produces a wide array of products to meet all requirements of the wire & cable industry, amongst others. Wire & Cable India interviewed Mr. Nikhil Chandra Gupta, Managing Director & CEO, Payal Group, wherein he presents a detailed outline of their business overview, key strengths, manufacturing capabilities, recent developments, and the way ahead.
Wire & Cable India: To begin with, could you please give us a walkthrough of the business journey of Payal Group? Talk about the crucial milestones and the specializations.
NCG: Payal Group was started by Mr. Rajender Prashad Gupta in 1986 with the production of PVC compounds. This was a backward integration of the family business where the extended family was already manufacturing wires & cables. Hence, our association with the wire & cable industry goes back as long as 5 decades. We started manufacturing in Delhi with a mere capacity of only 100 MT of PVC compounds which were being produced for in-house consumption, followed by the manufacturing of plasticizers, primarily DOP and DBP. In 1998, the Group commenced production in Daman, with a monthly production capacity of 400 MT.
Over the years, Payal Group has started the manufacturing of multiple plasticizers. In 2012, our new plant was set up in Dahej which was the single largest facility in India for primary and secondary plasticizers, with a production capacity of – 180,000 MT of plasticizers; 35,000 MT for chlorinated paraffins; and 6000 tons of PVC compounds. In the last two decades, Payal Group has grown from a humble turnover of INR 35 crore to a top-line of more than INR 1500 crore in 2022. With time, the Company has become the 2nd largest player in the country for manufacturing plasticizers having not only general-purpose grades but specialized grades catering to vast customer demand, especially in the wire & cable segment. Around 10 years ago, we collaborated with ExxonMobil to produce DINP in India which is a REACH-compliant product and specialized plasticizer used in the wire & cable industry.
Recently, we've undertaken capacity expansion in the chlorinated paraffins paraffin (CP) plant (the product which is used as a fire-retardant) increasing our capacity to 70,000 tons annually, which makes us India's largest single-location facility for CP. Today, we are the biggest supplier of plasticizers to the top cable companies in India, namely, Havells, RR Kabel, Polycab, Finolex, and KEI Industries. We've become one of the largest manufacturing companies for primary, secondary & specialty plasticizers, having multiple plants across India, and exporting products to 26+ countries. We are constantly focusing on innovation, high-quality customized products, and customer services. Payal Group has established 30 percent market share in the plasticizers segment; 2000+ satisfied customers in India & overseas; 100+ world-class customized quality products; and over 20 active global channel partners.
WCI: Shed some light on the unique strengths of the product range with a particular focus on your solutions for the wire & cable segment. Are there any plans to diversify your portfolio in the immediate future?
NCG: Payal Group manufactures more than 20 grades of plasticizers catering to the needs of multiple industries from wire & cable, footwear, artificial leather, automotive, underbody coating, etc. Over the years, we have specialized the chlorinated paraffin production, catering to the customized needs of the industry. We're able to make tailor-made products as per customer demand; this has resulted in having more than 200+ grades of chlorinated paraffins to achieve desired properties for the wire & cable industry for their end products.
Most of our key products are REACH-compliant, namely, DINP, DIDP, DPHP, DOA, TOTP, etc. The DOA we manufacture, features flexibility at low temperatures, has resistance to weathering and shows good stability to heat. We produce some specialized chlorinated paraffin grades which make the products flame retardant.
Future products:
We've been adding value to safeguard our environment and making bio-based plasticizers for a safe and sustainable future. We are planning to introduce high molecular-weight plasticizers for high-performance wires and cables with low migration and better performance. In the future, we would continue to innovate and bring more products that are environmentally friendly and sustainable besides being cost-effective for the customers in the plasticizers and the chlorinated paraffin segment.
WCI: Since the Company is a notable provider of a range of plasticizers and other different chemicals, kindly touch upon your strategies for serving the needs of the wire & cable industry.
NCG: We emphasize on R&D to enhance the quality of our products. Our marketing technical team focuses on understanding customer demand, providing tailor-made solutions, and developing customized products as per their needs.
In essence, our strategies to serve the needs of the wire & cable industry are centered on our outlook for achieving further growth & expansion. We are equipped with a professional workforce, highly skilled technicians, a state-of-the-art manufacturing facility, and a progressive approach, and providing clients with impeccable services to achieve 100 percent customer satisfaction.
Also Read: Wire & Cable India Emagazine Nov-Dec Issue 2022
WCI: Kindly talk about the manufacturing facilities of Payal Group highlighting the manufacturing capabilities, infrastructure, technology, and so on.
NCG: Payal Group about 20 years back started with 1 plant in Daman and subsequently 10 years back we came up with another plant in Dahej. Some key facts about our manufacturing capacities:
Group's Total Capacity: 256,000 MT/Annum
Plasticizers: 180,000 MT/Annum
Chlorinated Paraffins: 70,000 MT/Annum
PVC Compounds: 6,000 MT/Annum
Post-Expansion Capacity: 350,000 MT/Annum
The group has multi-locational regional sales offices all over India, with a corporate office in Noida, Uttar Pradesh. The commissioning of operations at the new plant and the ongoing expansions in Dahej will increase the production capacity to 350,000 MT per annum. Our organization gives a very strong thrust on the implementation and use of technology in our products as well as our systems. Hence, we have digitalized our operations, working on Salesforce for our sales team as CRM software, using digital compliance tools, and we're in the process of implementing SAP as an ERP solution for the organization.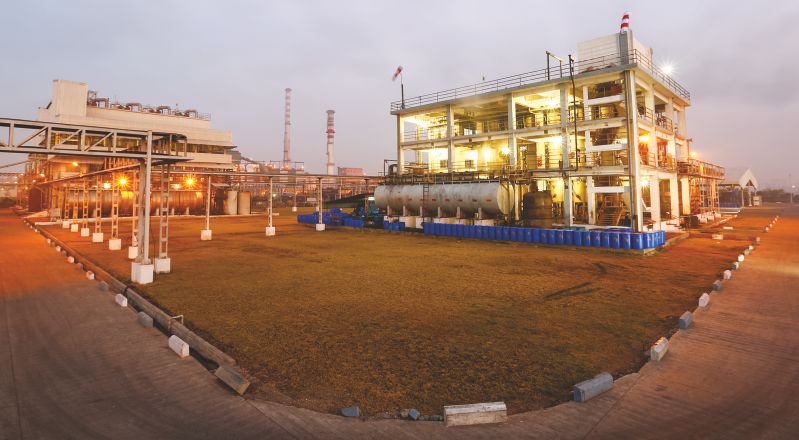 WCI: Having a legacy spanning around four decades; talk about your expertise in ensuring the production of chemicals with first-rate quality to meet the diverse requirements of the customers.
NCG: As mentioned earlier, our research and development team works aggressively round the clock to meet the diverse requirement of the customers. We have multiple R&D centres for process and product innovation to meet customers' ever-changing demands, hence increasing the overall standard of the industry. The company is also coming up with a state-of-the-art R&D centre at the Dahej plant catering primarily to the wire & cable segment.
A highly experienced team helps us achieve several business-centric goals like successful new product launches, effective product awareness, and quality troubleshooting. We focus on the quality of service, systems & safety, keeping in mind the environment. Hence, our company is ISO 9000; 14000 as well as 18000 certified. Testing facilities are well-equipped and all our manufacturing sites have stringent norms to follow for every raw material and finished good that comes in and out of the system before it reached our customers. We incorporate the use of technology, in terms of material resource planning. In fact, we have a strong track record in forecasting customers' demands and ensuring timely delivery.
We follow a simple approach for our future product development which is being close to the customer. Our team stays close and connected to the customers, not only to sell the product but to understand their future needs. This ensures the development of better products. As far as our manufacturing efficiency is concerned, we try and benchmark ourselves against the best global companies & engage with the best consultants in the industry for improving our capacities.
WCI: Bringing functional yet sustainable solutions is an important parameter in today's day and age; what is your perspective on the same and how do you ensure that your products fulfil these considerations?
NCG: We do not limit sustainability to just product development but also ensure the environment, the economic and the social elements to support our sustainable goals by reducing the carbon footprint or wasteful practices. We are proud to be recognized as a 'zero' effluent discharge company. We have implemented solar panels and bio-fuel to power our manufacturing plants and also ensure proper use of by-products. We are one of the few manufacturers of plasticizers who invest quality time and energy in building environmentally friendly and bio-based products.
As a company, we have been conscious and mindful of the impact of our products on the environment; hence, we developed REACH-compliant products that are EU standards for the past 15 years.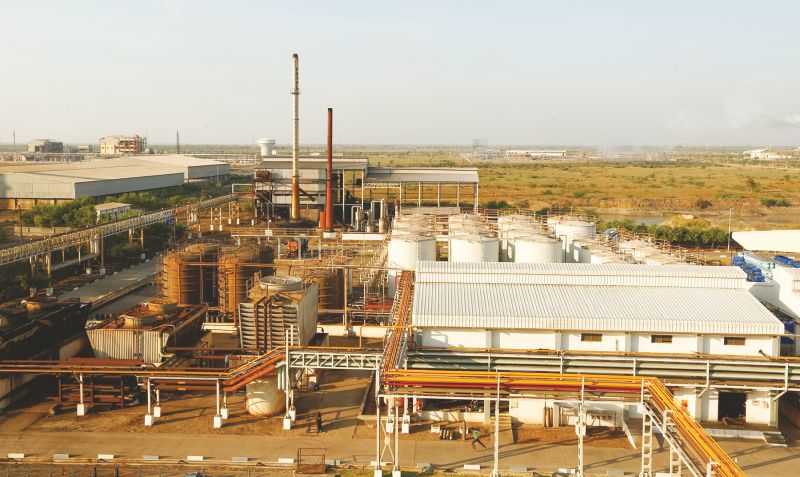 WCI: Please outline the current strategic priorities and focus areas for the Company. Has there been any recent development at Payal Group that you would like to talk about?
NCG: The overall strategy of the company is to stay focused on our existing customers' needs which are primarily in the wires and cables segment as more than 40 percent of our business comes from the wire and cable industry. We are already manufacturing two of the major products for the industry which are plasticizers and chlorinated paraffin.
While we continuously innovate newer, better plasticizers & grades in chlorinated paraffin, we also intend to develop specialized additives & chemicals and cater to the same industry. As mentioned earlier, with our upcoming project in Southern India, our goal is to get closer to our customers and deliver the best quality sustainable products. We're also building an independent technology centre for new product development.