ELECRAMA 2020 not only showcased a broad spectrum of cutting-edge technologies and high-tech solutions but also provided a platform for inspiring forums, conferences and events – all related to the world of power.

Hosted by IEEMA, the 14th edition of ELECRAMA ensured the best infrastructure and facilities for the exhibitors and visitors. The icing on the cake was the presence of major concurrent events like World Utility Summit, ETechnxt, RBSM and DBSM, etc., where exhibitors from more than 60 countries and visitors from more than 120 countries joined the 5-day event, which was held from January 18 to 22, 2020, at India Expo Centre and Mart, Greater Noida.
The event was graced by the presence of Prakash Javadekar, Union Minister of Heavy Industries and Public Enterprises, RK Singh, Union Minster of State (IC) Power, New & Renewable Energy and Satish Mahana, Minister of Industrial Development, Government of UP.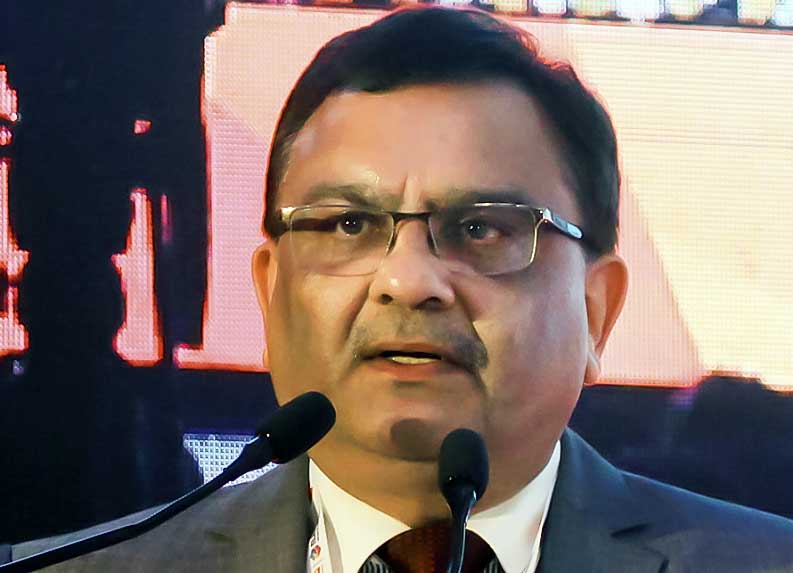 Addressing the audience, R. K. Chugh, President, IEEMA, said, "IEEMA cuts across verticals in electricals and electronics and comprises of 55 percent of capital goods and USD 42 billion of top-line products in the country. We support the Government's vision of the USD 5 trillion economy and aim that our top line should reach the target of USD 1 billion by 2024-25. Towards the same, we are focusing on upgrading skills with the view of complete re-skilling of workforce and incorporating technological advancements, such as AI and IoT, into various segments. These are the hallmarks of ELECRAMA 2020."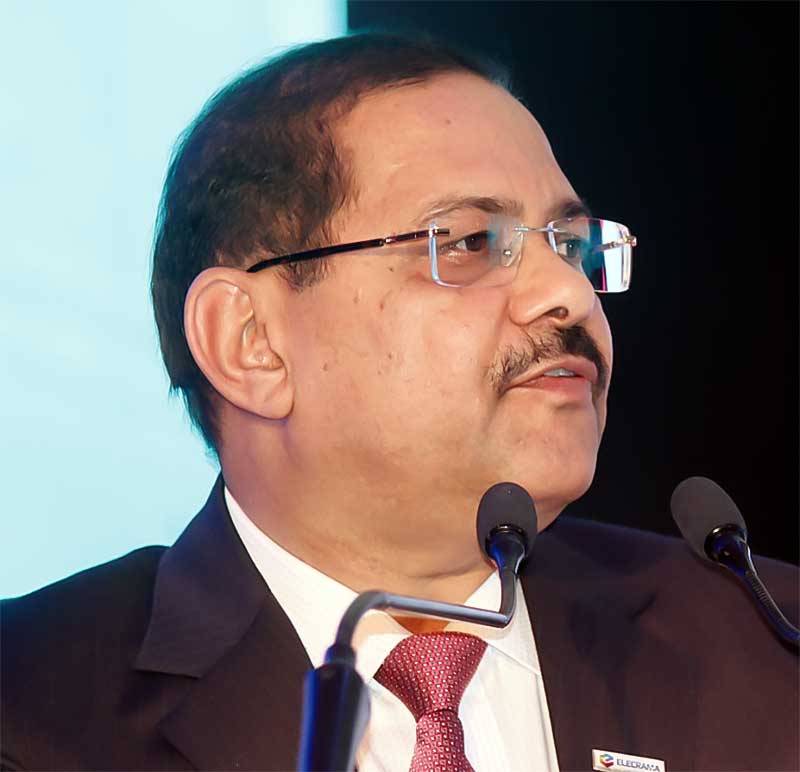 Highlighting the growth of ELECRAMA over the years, Anil Saboo, Chairman, ELECRAMA 2020, said, "Energy is prosperity. The journey from 1990 to 2020 is exponential, as the exhibition has expanded from 9,000 to over 1.10 lakh sq m. Also, this year, exhibitors grew from 100 to over 1,370. ELECRAMA has been a matchless platform for the Indian electrical industry. Over 1,000 Indian and 300 International exhibitors showcased a host of technological innovations covering the complete electricity ecosystem from generation, transmission, distribution, power electronics, renewables, e-mobility, automation, and power storage."
The five-day congregation saw national and international industry experts and policy makers deliberate upon challenges, innovations and business models through a series of leadership summits and meetings.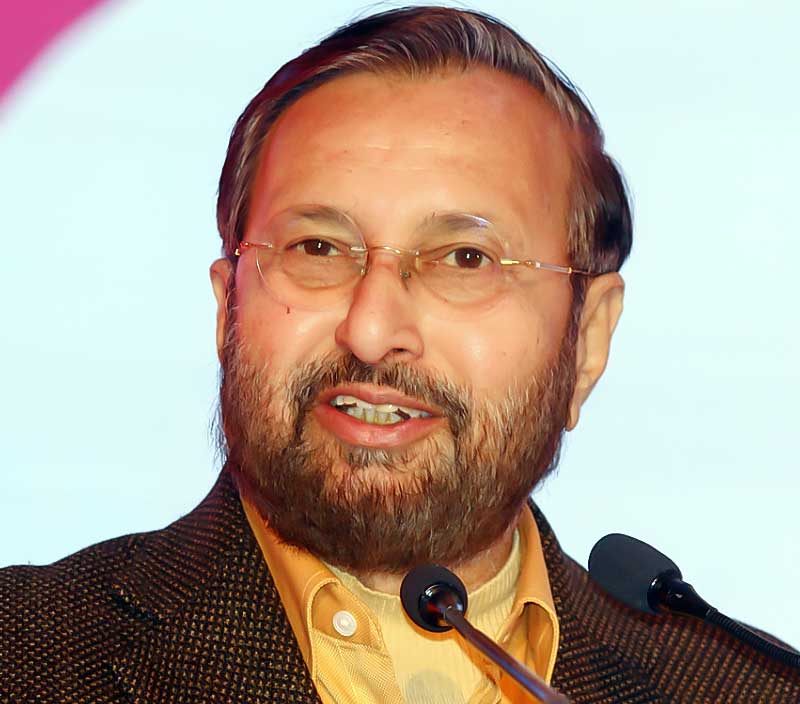 In his keynote address, Prakash Javadekar, Union Minister of Heavy Industries and Public Enterprises, said, "The annual growth of energy should be 10 percent for many years to come, even if the country's economy grows at the rate of 6 percent annually." Referring to demand for more relief by the industry, he said that "the industry's cause must translate into societal cause for the benefit of society as well as the industry."
The minister also referred to the electrification of 18,000 un-electrified villages and congratulated R. K. Singh, Union Minster of State (IC) Power, New & Renewable Energy, for fulfilling this commitment of Prime Minister Narendra Modi within a time frame of 1,000 days. He further stated that 3.5 crore households had been given power connections under the SAUBHAGYA scheme.
Prakash Javadekar also mentioned that the electrical vehicle (EV) is the future of India and that work on it has begun. EVs will reduce environmental pollution and lead to efficiency in the use of energy. According to the data, there are around 5 lakh EVs including two-wheelers and four-wheelers in India.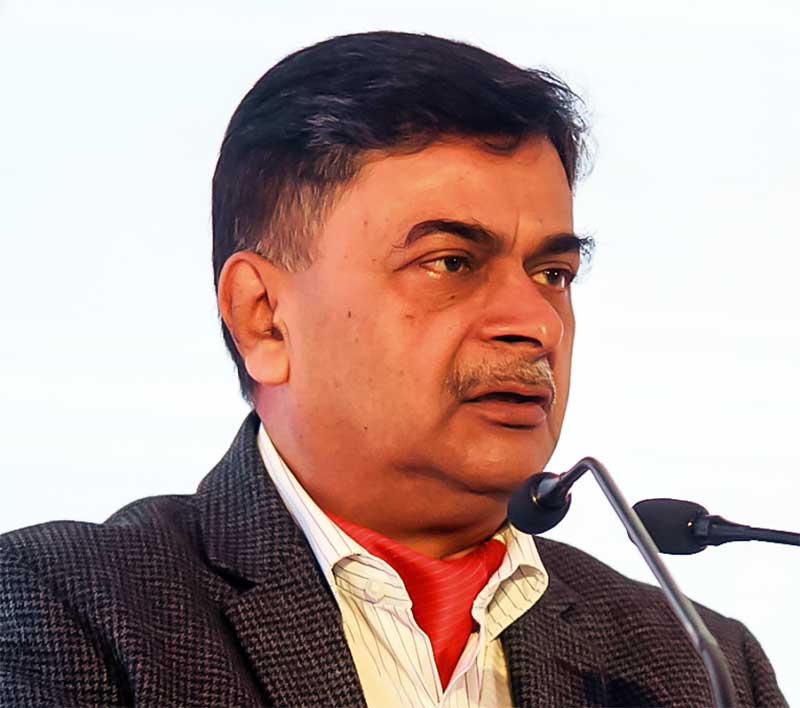 Speaking at the event, R. K. Singh, Union Minster of State (IC) Power, New & Renewable Energy, said, "The electricity sector has been transformed in the last few years and the whole country has been connected with one grid and one frequency. The investment in transmission and distribution system is continuing and will pick up pace."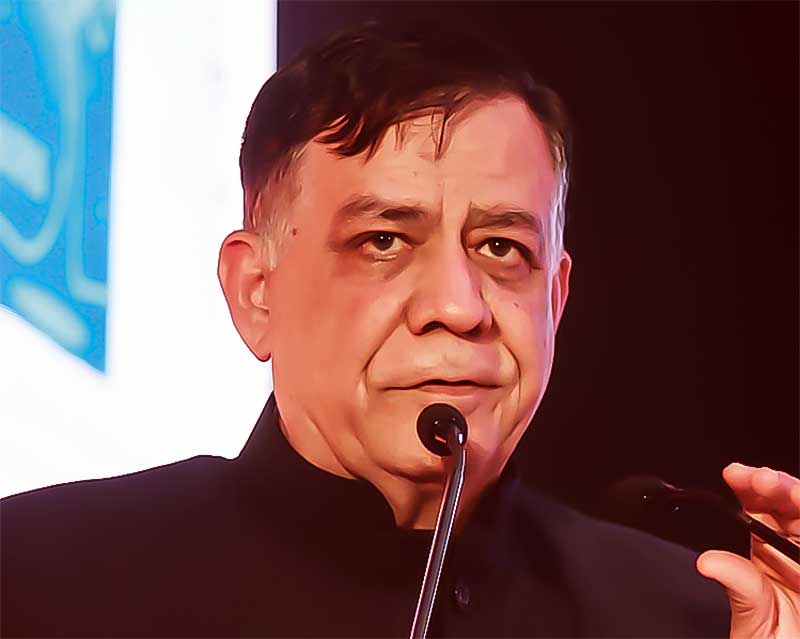 Welcoming ELECRAMA 2020 to the state, Satish Mahana, Minister of Industrial Development, Government of UP, said, "In the last couple of years, we gave 1.2 crore new connections to the state. The UP government has a target to add 2000 MW of solar energy every year. The state government is looking forward to strengthening its bond with the industry."
Along with the spectacular exhibition of the growth of electrical and electronic technology, Elecrama 2020 rolled out multiple key initiatives, including eTechNxt, World Utility Summit, EVs, RBSM and BBSM and much appreciated Women Empower initiatives.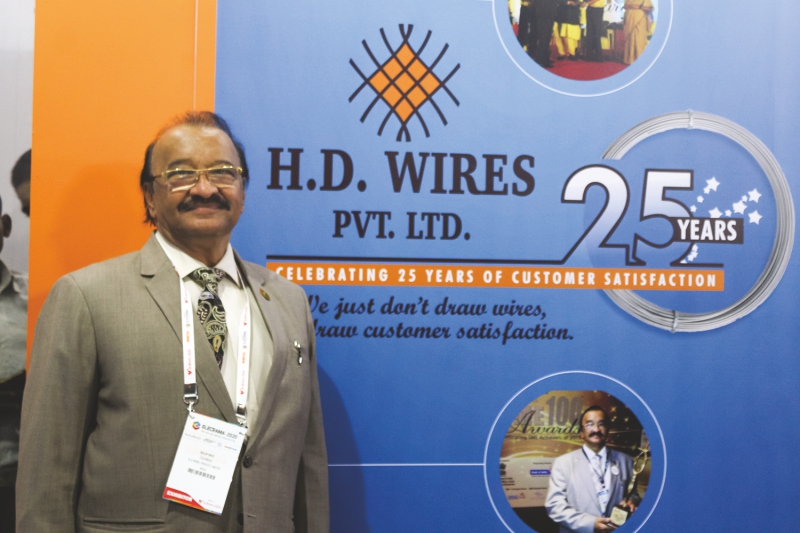 eTechNxt, a unique initiative under Elecrama 2020, powered deliberations on pertinent challenges of next-generation technologies, including e-mobility, energy storage, start-up forum, and upskilling for new technologies. The four-day initiative covered a range of subjects, e-mobility trends and policies and emerging technologies and storage. The e-mobility track in the eTechNxt at ELECRAMA 2020 aimed at highlighting the opportunities and technology trends and understanding the challenges and solutions needed for meeting the evolving e-mobility domain.
The 3rd Edition of World Utility Summit was held on 20th and 21st January, 2020, concurrent to EELECRAMA 2020. The summit focused on power utility and saw more than 400 participants from across the globe. It also released knowledge papers on six trending topics. These knowledge papers were meant to serve as a guiding tool for power utilities.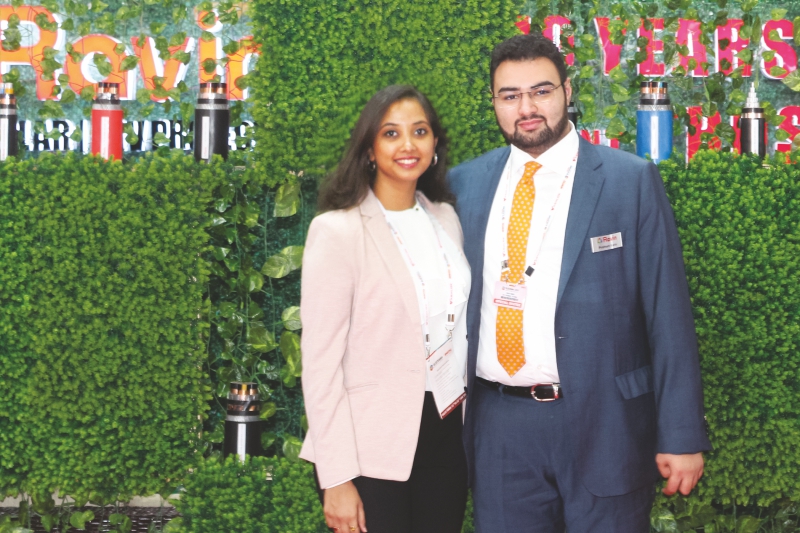 buildElec focused on the evolving roles of AI and IoT, Smart Tech, energy efficiency, security, power quality, covering rooftop solar, security and surveillance, and lighting.
Three dedicated pavilions – Renewable Energy, National Small Industries Corporation (NSIC) and Rail Urja – displayed various technologies and developments for meeting major national objectives. The Railway Conference debated India's roadmap towards 100 percent electrification of the Indian railways.
ELECRAMA 2020 also focused on women empowerment in the electrical sector. In order to increase women's participation in the energy and power sectors, the event provided a platform to discuss and share experiences of women experts and learn from the experiences of others.
Amidst multiple initiatives aimed at strengthening discourse and engagement around key verticals, the event included an interesting Reverse Buyer-Sellers Meet under the ChangeXChange 2020 program. The meet concurrently saw participation from 650 buyers from 70 countries including Southeast Asia, the Middle East, Latin America, CIS countries and SAARC nations.
The Domestic Buyer-Seller Meet further strengthened Indian businesses, especially the MSMEs, opening the world market for them to achieve more business in public and private utilities.
In the last couple of years, more than one million EVs hit the road in India. Over 350,000 units were sold in FY18 while 750,000 units were sold in FY19. Clearly, the government and startups are going all out to up the electric mobility game to ensure a clean, green, and responsible India. The increased interest in EVs was also evident in the lineup for ELECRAMA 2020. ELECRAMA 2020 was host to a pavilion that saw not just electric scooter but also other EVs such as bus, auto and car parked outside the pavilion.
Elecrama witnessed an estimated 300,000 footfalls. Around 1,370 exhibitors showcased their products and services at the exhibition. The exhibitors showcased a myriad of technological innovations covering the entire electricity ecosystem from generation, transmission and distribution to power electronics, renewables, e-mobility, automation and power storage. The event focused mainly on the energy spectrum along with renewable energy, energy storage, automation, digitalization, Industry 4.0, IoT, AI and electric transportation opportunities to expose the electrical industry to new technology innovations and disruptions with information to manage the transformation.