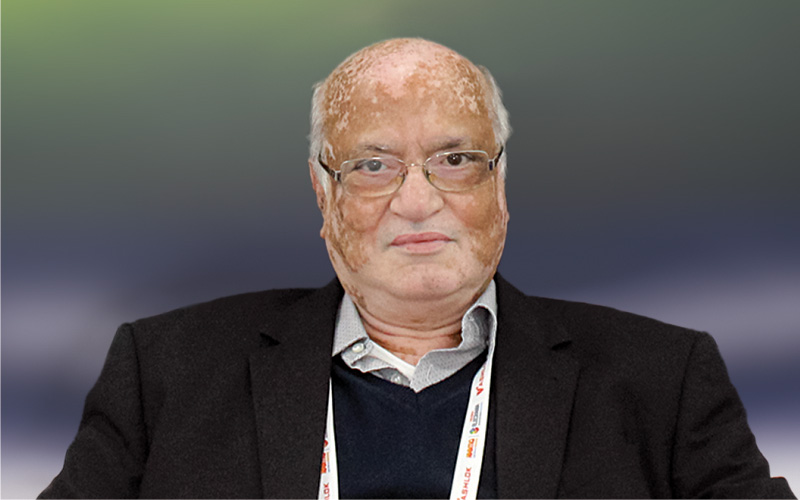 "We have been serving our customers with high quality products and customised product solutions at competitive prices and a high degree of delivery performance," said Vijay Kumar Bajaj, Chief Operating Officer, Apar Industries Limited (Unit – Uniflex Cables), in an interview given to Wire & Cable India.
Excerpts.
Wire & Cable India: Apar has gone for business diversification, and you are heading its cable division. Do you think that the corporate experience you have gained over the years will help you in delivering the goods for Apar? How do you plan to drum up business for the company?
Vijay Kumar Bajaj: Apar's cable division (erstwhile Uniflex Cables Limited, taken over in 2009) has been in the traditional business of LT & MV XLPE cable, a limited range of rubber cable, and optical fiber cables. In the last 11 years, the business volume for cables increased from about INR 100 crore to INR 1600 crore, a growth rate of over 25 percent CAGR, which took the company to a place among the top 5 power cable manufacturers in the country. This increase has come in all major segments of XLPE, Rubber and OFC. The company's profitability also improved significantly to EBIDTA about 11 percent comparable with the leading power cable competition. Our exports constitute about 18 percent of the total sales.
To meet this high rate of growth, the company has invested in upgradation of its manufacturing infrastructure time to time for additional space requirements and equipment. Starting with an original factory area of 9 acres, a greenfield infrastructure was built up nearby; it has now increased to over 54 acres and more additional area is planned to implement future business growth plans. There has been a commensurate increase in plant and equipment and testing infrastructure. The company has also added three Electron Beam Accelerators 1.5, 2.5 and 3 MeV, a very specialized equipment for cross linking of polymers.
Over these last 11 years, the company has built a strong marketing team backed by a very good production and technical team of personnel for new product development, cost reduction and productivity improvement.
These strategies have been working well and we shall continue with them. We should be able to maintain the high rate of growth in the coming years. The Corona pandemic cannot hinder our progress.
WCI: Could you tell us a little bit about your strategy for delivering value to your customers and making Apar a vibrant place to work?
VKB: Apar's Cable division has been serving its customers by providing high quality products and customised product solutions at competitive prices and a high degree of delivery performance. At the pre order stage, our technical team provides quality services; and quite often, we design cable products that meet the site conditions and reduce cost for our customers. Our marketing team keeps the customers involved and engaged, and that's how the customers gain confidence in our products and solutions. We even support our customers during their budgeting stage.
Apar Cables has focussed on growing market segments like Renewables, Railways, Defence, Nuclear, EPC, Utility and Exports to achieve high rate of volume growth. Our marketing team gets a lot to learn in terms of product knowledge and marketing strategies. That's why we are one of the most sought-after cable companies. The company has shown a high degree of growth in the last 10 years – thanks to the company's excellent marketing efforts and sound strategies.
WCI: Could you tell us about your range of products?
VKB: We offer a very wide range of cable products, broadly categorized in three verticals viz. XLPE cables, rubber cable products and fiber optic cables besides specialty cable products.
The XLPE cables range includes 66 KV cables up to 1000 sq mm copper weight, medium voltage cables 3.3 to 33 KV cables, LT cables, aerial bunched cables, concentric core cables, fire survival cables, flexible aluminium/copper light duty cables, screened instrumentation cables and (newly developed) a range of covered conductors up to 110 KV (and 220 KV CC under development). Cables are offered with various compounds like PVC, FR/FRLS PVC, LSZH/HFFR, etc.
Rubber cable products use various compounds like EPR/EPDM, EVA, Silicone, CPE, PCP, CSP, etc., to make specialized products in the Chemical Cross Linking process or by the Ebeam Irradiation process. This is supported by plant capacity of 900 MT/month of flexible copper, 600 MT/month of electro plating tinning and various other infrastructure. Our product range includes medium voltage range up to 33 KV and low voltage cables for various applications. The company also offers highly specialized trailing rubber cables with integrated OFC.
The OFC range includes Unitube, Multitube/Loose Tube cables, Ribbon Cables, Armoured, Unarmoured, ADSS, Fig 8 Aerial cables, Tether and Umbilical cables, Torpedo cables, Tactical OFC and many more. The fibers used are Single mode G652B, G652D, G655, and Multimode (OM1, OM2, OM3, and OM4).
WCI: The Apar group is focusing on integrating new technologies in its operations and breaking new grounds. Could you tell us a little bit about the new technologies you have introduced or applied in the recent past?
VKB: Apar's philosophy is "Tomorrows Progress Today", and all the divisions of Apar work towards introducing new technologies in their working, be it in operations or new product development. Apar installed and commissioned 1.5 MeV and 3 MeV Electron Beam Accelerators in 2012, way ahead of several competitors. Others followed suit only after seeing Apar's rapid growth. These machines are ideal for high performance of polymeric insulation and sheath. All Solar DC cables, railway locomotive and coach wiring, ship wiring and a good range of automotive cables are produced using Ebeam technology.
Apart from Ebeam machine installations, Apar installed CCV line with Dry Cure Dry Cool features, a technology very few companies in India have gone for. As regards extruders, most of them are of most reputed makes like Mailleffer, Troester, Rosendahl, etc.
WCI: Could you tell us about the recent developments that have taken place in your company?
VKB: Apar has recently further added 2.5 MeV EBeam machine; and in fact, 5 MeV machine is on order and due for commissioning later this year. Another CCV line is being planned besides other upgrades of equipment. The company successfully introduced Medium Voltage Covered Conductors. Apar has already developed Covered Conductors of 66KV and 110 KV. Product development of 132 and 220 KV Covered Conductors is ongoing.
WCI: How are you making your presence stronger on the domestic and global markets?
VKB: The marketing team has been continuously working on increasing the market reach by getting more and more consultant and key customer approvals, thereby increasing the inflow of enquiries. The company's products are now very well accepted and have built a reputation for quality. This has helped to position our company and products in the top league. Several of the buyers now give us the right of last refusal. Similarly, for tapping export opportunities. we have identified focussed markets. We are exporting now to almost 30 countries spread over all the continents. We have very ambitious plans to reach export sales for cables to over USD 100 million in next 2-3 years.
WCI: How does your HR team help employees to equip themselves with the right skills and competencies to learn, perform and succeed? Could you tell us about Apar's learning and development model?
VKB: HRD plays a very important role in our organization. They know quite well about our business and marketing strategies; hence they always support us in identifying skilled personnel. Training and mentoring is another important area in our organization. Technical and soft skill training is arranged in-house as well as from external faculty for most of the managerial personnel based on the skill gaps identified during performance appraisal. The factory's HR team mandatorily engages workmen in suitable training sessions and multi-skilling training. We even got about 18 personnel trained for lead auditor certifications.