SEI has been leading the international power cable industry with its own-developed HVDC XLPE insulation technology.
May 11, 2020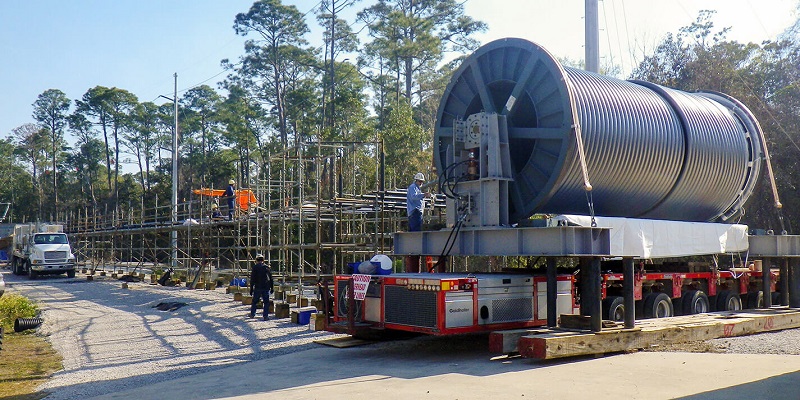 Sumitomo Electric Industries, Ltd., with the support of its technology partner, Südkabel GmbH, will deliver the highest voltage 525kV XLPE Insulated HVDC underground cable system for German Corridor Project to supply renewable power generated in the North Sea of Germany to the central and southern part of the country.
Sumitomo Electric Industries, Ltd. (SEI) has been awarded a major HVDC underground cable project, Corridor A-Nord, by the German Transmission System Operator, Amprion GmbH. The project will form part of the so-called German HVDC corridor projects and is considered one of the most critical power transmission infrastructure projects in the country to support the "Energy Transition" of Germany to introduce more renewable energy to consumers and reduce the country's CO2 emissions.
There are two projects; "Corridor A-Nord" in the northern part and "Ultranet" in the southern part. Both are part of a Multiterminal HVDC-Link which connects three converter stations in the cities of Emden, Osterath and Phillipsburg. SEI will be responsible for the design, manufacture, logistics, installation, jointing works, commissioning and maintenance of the approximately 300 km long cable route for Corridor A-Nord. Start of Construction activities is scheduled for 2023.
"It is a great honor for us to be awarded a project of this magnitude that will provide such important infrastructure for the German society. We are pleased that Sumitomo's state-of-the-art and innovative DC525kV cable technology has been recognized and highly regarded by Amprion, and we are committed to working together with Amprion to complete the project in a safe, timely and reliable manner" statement by SEI's Managing Executive Officer, Yasuyuki Shibata.
SEI has been leading the international power cable industry with its own-developed HVDC XLPE insulation technology. In 2019, SEI successfully commissioned the NEMO Project; the HVDC interconnector between UK and Belgium, with 400kV XLPE technology which is currently the highest commercial operational voltage of such insulation in the world. With realization of Corridor A-Nord project, SEI will further strengthen its leading position in the HVDC industry