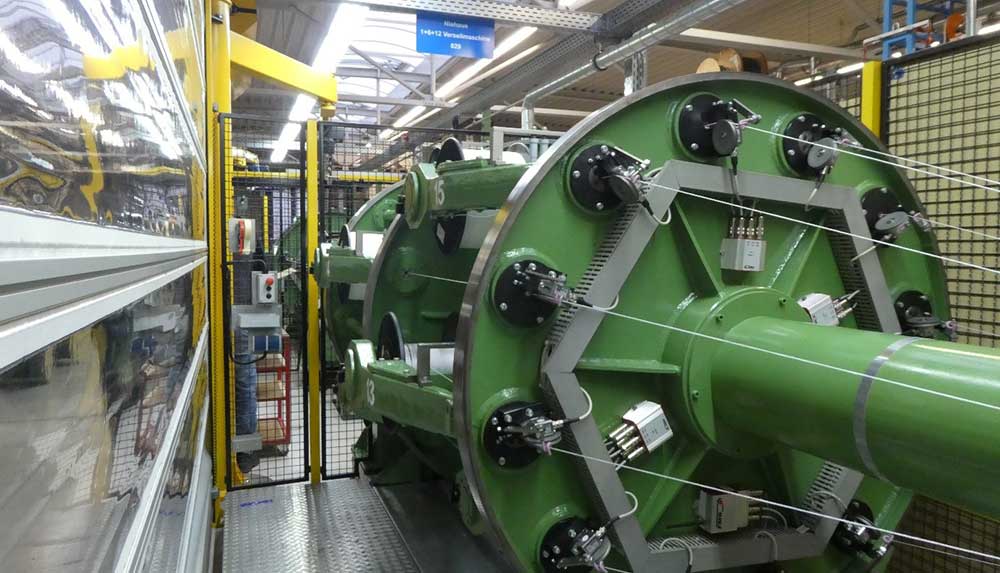 LEONI elocab GmbH in Georgensgmünd (Germany), in cooperation with BAREMO (Switzerland), required an upgrade of a planetary strander with variable reverse rotation.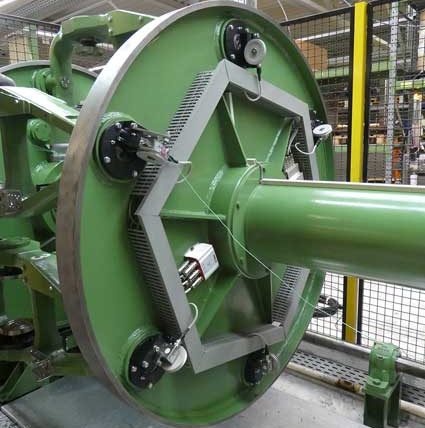 The machine is an 18-spool Niehaus planetary strander with two cages of 6 and 12 payoffs each. Leoni elocab GmbH had previously updated various areas of the machine, and in particular equipped it with a modern control system. The machine is used for the production of highly flexible special cables, some of them of small production lots (from 100m in length).
As a part of the upgrade project, an RTM X42 telemetry system for continuous wire tension measurement and control was installed to the machine.
Basic module: Measurement of the wire tension of up to 42 individual wires.
Control center: Display, monitoring of limit values, recipe management, quality protocols.
Brake control: Continuous, fully automatic wire tension control.
Herewith the objectives of the upgrade were fully achieved:
Increased plant productivity and process reliability through continuous production without manual intervention in the control of the strand tension.
Efficient measuring and control system for very small wire tensions in the range from 2N to 20N
Recipe management for reduced set-up times
Measurement data acquisition for quality data acquisition and control
Increased machine safety by monitoring the cradle locks on all cradles
Simple operation for machine operators and auxiliary staff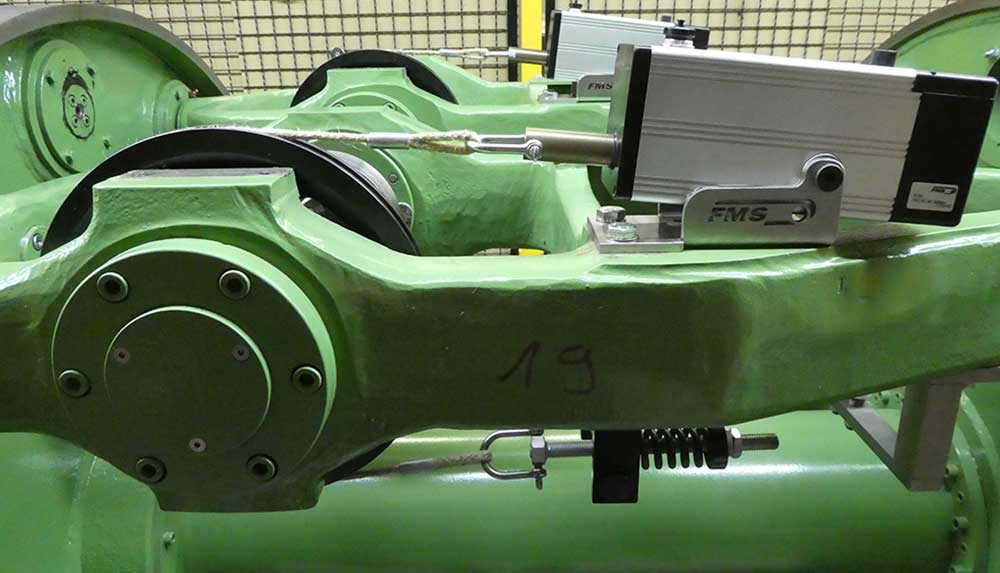 Mr. Klaus Falkenberg states,
"The project went to our entire satisfaction and the cooperation with Baremo as well as FMS was target-oriented and professional. We are very satisfied with the results and the set goals of the project have been achieved."
Mr. Klaus Falkenberg is Process Engineer Microwave
in the Business Unit Tailor-Made Products
at Leoni elocab GmbH.