"Abiding by Hon'ble Prime Minister Narendra Modi's 'Make in India' and 'Vocal for Local' initiatives, LS Cable India stands committed to the motto with enhanced capabilities in the businesses of wire harnessing, RF jumpers, power cable assembly units and fibre optic assembly units" — Mr. Hyun Ho Park
In an exclusive interview given to Wire & Cable India, Mr. Hyun Ho Park, Managing Director, LS Cable India Pvt. Ltd., takes us through company's business operations, the future vision, product range and technological capabilities of the company. As the world faces an unprecedented crisis in the form of the COVID-19 pandemic, he also shares the strategies the company has devised to sustain and thrive well in the pandemic.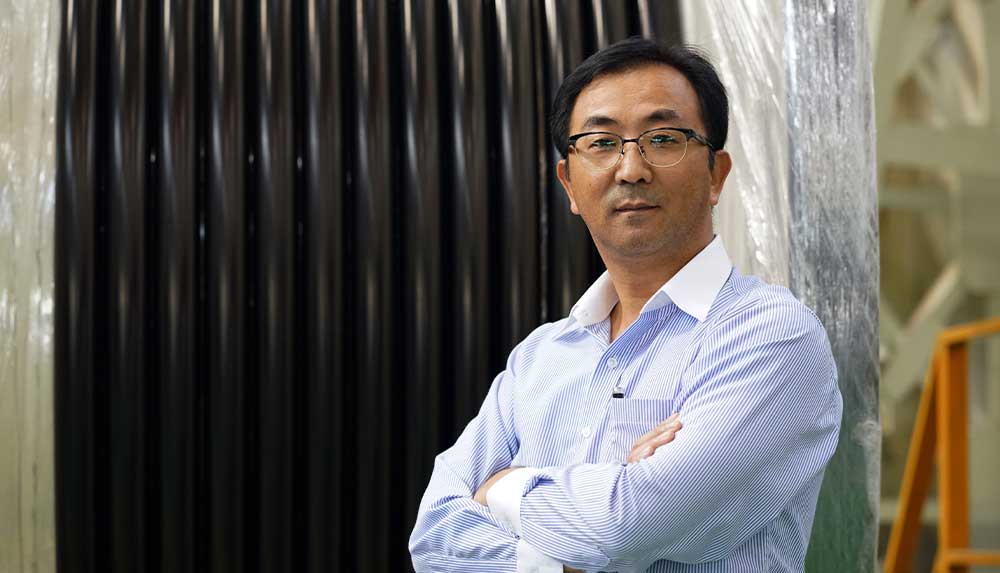 Wire & Cable India: Can you tell us a little about LS Cable India and the experience so far?
Hyun Ho Park: Since 1962, LS Cable has revolutionized the global cable market with its highly innovative and efficient product line that connects the globe through power and telecommunication technologies. As a consequence, we have earned the trust of customers as our manufacturing technologies and product quality is appreciated around the world. Six decades and counting, LS Cable & System has been manufacturing high-quality cables and accessories for different industries around the world. Being amongst the world's top cable manufacturers across the globe with presence across 27 countries, LS Cable is connecting the whole world seamlessly with power and communications technology.
As the whole world is driven by network and energy, LS Cable has become a complete solution provider to fulfilling the requirements of industries associated with power and telecom. We see it as our primary goal to create a connected world to develop a brighter future. To accomplish this mission, LS Cable India Pvt. Ltd., a wholly-owned subsidiary of LS Cable & System Ltd. (South Korea), was established in September 2007. The Company has a 40 acre state-of-the-art facility located at Bawal Growth Centre in Haryana.
WCI: What is the vision of LS Cable India for the future?
HHP: To meet the expectations of our stakeholders and achieve sustainable growth under changing market conditions, we are preparing for the coming decade by announcing our new 'Vision 2030-The World's Best Cable Solution Provider'. This new vision reflects our aspiration to become a global leader and the commitment to innovation in providing differentiated value to our customers. To achieve this vision, we are constantly working to increase our presence by focusing on promising markets and establishing a global management system.
Along with strengthening our expertise in cables, we will soon expand our operations into the areas of systems and solutions. In addition, we are working on enhancing competitiveness by establishing a digital-based business management system and a proactive and autonomous working atmosphere. Under this vision, we will not only focus on financial growth but also on fulfilling our social responsibilities along with better innovation. In line with this, we are constantly striving to reduce greenhouse gas emissions to take part in the global climate change initiative. Communication with local communities and cooperation with suppliers is being promoted to ensure mutual growth. In addition, we will continue our efforts at safety accident prevention, ethical management, and compliance with fair business transactions.
WCI: Give us an idea of the product range and technological capabilities of your company while also describing certain features of the array of products which give it a competitive edge in the market?
HHP: We manufacture power cables ranging from 1.1 kV to 400 kV and RF cables for telecom infrastructures and also provide turnkey solutions in design, erection, installation, and other EPC areas in power and 4G/5G solutions in power and telecom segments. We strictly abide by the global standards maintained by the parent company and the products are manufactured in accordance with the quality standards of LS Cable & System, Korea.
Our various power products include extra-high voltage cables, medium and low voltage cables, and OPGW (Optical Fibre Overhead Ground Wire). As the demand for power has been increasing and power transmission requires higher capacity, super-high voltage underground power cables are necessary to ensure reliability and safety of power transmission as well as a more pleasant urban appearance. XLPE insulation cables are becoming increasingly popular since they are easy to handle. Our power products are excellent for applications requiring intensive heat resistance. It is categorized as flame retardant, heat-resistant, or environmental-friendly depending on its features.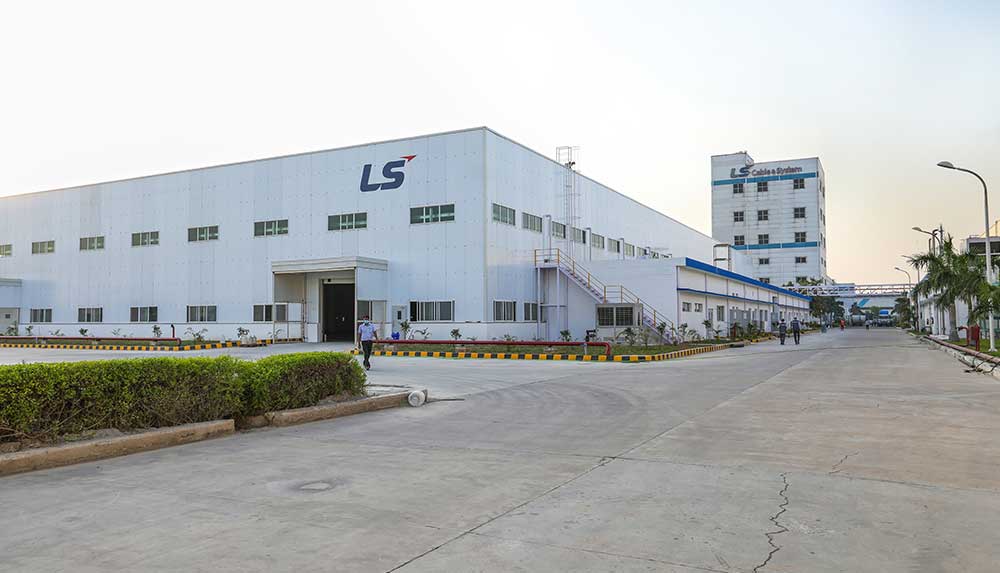 Further, optical fibre is added to the features of overhead power transmission lines. It protects power transmission lines from lightning strikes and power surges when power transmission lines fail, and also allows the addition of communication features.
Within the range of telecom solutions, we provide RF cables and 4G/5G solutions. The RF cable is a transmission line through which high-frequency signals are transmitted between transmission devices at BTS for mobile communications and antenna. This cable is a high-quality transmission medium due to reliability over wideband and is categorized as feeder lines for signal transmission and leakage RF cables for signal radiation. Our 4G/5G solutions support most of the operator's passive requirements at the site.
WCI: Give us an overview of the markets you currently have a presence in. How do you plan to expand your reach in the market in the near future?
HHP: Power: We supply our products to almost all major transmission and distribution utilities in India. In addition, we have recently introduced building wire products to meet the needs of residential and commercial wire markets. We plan to expand further into retail and export markets.
Telecom: We are currently the only manufacturer in India for RF cable products that are used in telecom base station infrastructures. We are the preferred partners to all leading telecom operators for their passive connectivity solutions. Also, we have recently set up a new facility for our assembly manufacturing requirements for wire harnesses. In accordance with global standards, it aims to provide customers with the solutions for their entire passive connectivity requirement under one roof. Europe, North America and South America will be our target markets along with Asia.
Major areas of our focus in the coming years will be:
Extra High Voltage Projects: We strive to support customers from the outset – starting from design, engineering, supply and erection to the end (system management) in finding the right cable system solution to address their efficiency and reliability challenges.
Our high voltage projects include the following markets: Underground cabling solutions for cities, substation interconnections, smart solutions for power generation segments like thermal, hydro, solar, wind and industrial infrastructure like oil & gas, refineries etc.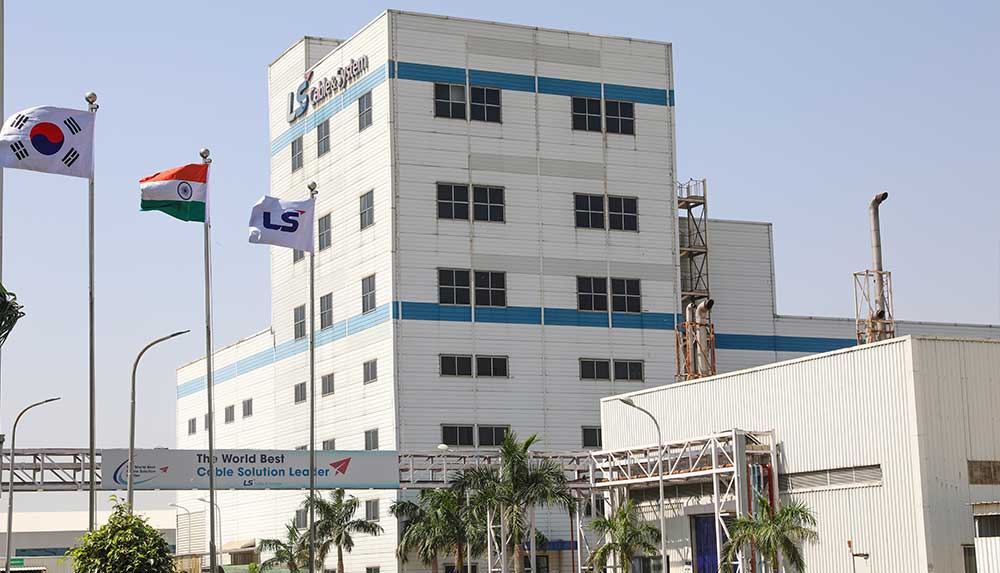 Medium Voltage solutions: Medium voltage cable is a necessary component for power transmission and distribution in the voltage range of 11 kV to 33 kV. It is used across power, oil & gas, mining, chemicals (industrial), renewables, and infrastructure sector. Asia-Pacific is the largest contributor of medium voltage cables and it is anticipated to be the fastest growing market.
Moreover, rapid industrialization and urbanization has been the key driving factor sustaining the growth of the medium voltage cables market. Industrialization and urbanization has been increasing at a much faster pace in the developing economies, resulting in more requirements for power generation, transmission, and distribution and thus, it is expected to boost the requirement of medium voltage cables.
Building & Infrastructure: We aim to provide reliable cabling and smarter energy solutions to support buildings, to become more efficient, livable and sustainable. It covers the following markets: Building, smart cities/smart grids, e-mobility, local infrastructure, decentralized energy systems, rural electrification.
LS Cable India is implementing a strategy of differentiation through technical performance, particularly in terms of fire resistance, energy efficiency, and ease of installation. We propose a wide range of services in this market, including professional training, paced deliveries for major projects and shared inventory management at distributors' premises. We are committed to standards of the industry aimed at long lasting and performing products. Recently, we have added building wires in our product portfolio, and consequently, we have set up a dedicated facility for the same. We manufacture the building wires by using special grade compounds of international standards for insulation keeping in mind the need for safety in electrical applications. We have received a very positive response from the market and expect healthy growth in this segment in the coming years.
Telecommunication solutions: With the increasing demand for data transmission capacities, we are expanding our telecom solutions to the core of our ambitions. In today's hyper-connected world, we see our role in connecting people, businesses, cities, and continents through our full range of differentiated connectivity solutions. As an ideal partner advancing with its customers, we are ready for a new growth phase. Thus, we have been looking forward to building and expanding our business with enhanced capabilities in existing products.
Moving a step ahead, we are constantly designing and developing new products as a part of our ongoing innovation at our new plant. Abiding by Hon'ble Prime Minister Narendra Modi's 'Make in India' and 'Vocal for Local' initiatives, LS Cable India stands committed to the motto with enhanced capabilities in the businesses of wire harnessing, RF jumpers, power cable assembly units and fibre optic assembly units. We aim to promote high quality, "Made in India cables" for all sectors. Going forward, we intend to bring more products and solutions to cater to the growing power industry in India. In the telecom segment, apart from RF cables, we offer 4G/5G solutions keeping in mind the technological advancements in the field.
We have recently introduced building wire products to meet the needs of residential and commercial wire markets. We plan to expand further into retail and export markets.
WCI: With the crisis brought by the global pandemic, how would you describe the challenges and impediments it has brought in the Indian cable and wire industry with regard to manufacturing and the supply chain?
HHP: Like any industry, the cable industry has also been impacted by the COVID-19 pandemic. On average, we estimate a reduction of around 40% in revenue in the first quarter of 2020 compared to 2019 across the industry, but we are hopeful for a bounce-back in terms of revenue and order bookings by Q4 2020. As manufacturing has also picked up after the first few months of strict lockdown, we are doing our best to complete orders and contribute to the growth of the economy. However, most of the power cable business is driven by the government organizations and their policies, making them to be the fulcrum of the entire cable industry.
We expect a rapid recovery in the supply chain and turnkey markets. The year 2020 will serve as a turning point as we take another leap forward and produce results in line with the following objectives:
To pursue profit-oriented business by innovating our business structure:
The business environment is more difficult than ever due to the collapse of the global supply chain and demand shock ensued from the COVID 19 pandemic. However, we will proactively respond to market changes and convert this crisis into an opportunity. Our product and business models will be restructured to increase profitability and ensure sustainable growth.
To continue our efforts to secure the competitiveness of product quality:
To implement quality management, our employees at production and construction sites will stick to basic principles. With our goal of 'zero quality cost' and 'zero failures', we will strengthen our capacity for quality and set customer trust as our highest value.
To increase our global presence through customized business strategies:
Our global businesses have been restructured based on their characteristics and market environments, are now being operated at regional headquarters such as in Europe, Middle East and Africa. We will do our utmost to position ourselves as a leading global company with business strategies tailored basis regional requirements.
We are currently the only manufacturer in India for RF cable products that are used in telecom base station infrastructures.
WCI: What are your thoughts about the business environment in India for cable manufacturers?
HHP: The government is doing major expansion in the power sector and as a consequence, there has been a significant spike in the demand for cables and accessories. With regard to ease of doing business, the government is quite supportive and encouraging. However, there are some issues with cash flow, which isn't always maintained due to delayed payments. One of our major expectations from the government is to support us with timely availability of funds and payments within the due dates as per the contract terms. This would help us to have smooth operations and support the utilities even better.
The Department of Industrial Policy & Promotion has issued revised public procurement order with preference to 'Make in India' products, which clearly defines local content requirements. We expect this order to fuel a sustained growth for us in the coming years in various business segments. As the Indian customers are being more focused on quality products, we believe that these standards will rise further in the coming years. We are quite gratified that we have invested in a big way in maintaining quality in our products and services as it makes us prepared to cater to the different needs of the customers.
We have enhanced our domestic capability so as to export our products, competing with other emerging economies and to become a viable supplier in the global market. In this context, the government has made major efforts to ensure the facilitation and maintain the ecosystem. We expect more incentives and promotions to come up in the future through pertinent policies of the government. Overall, it can be said that the atmosphere is quite conducive for the Indian cable industry.
We have enhanced our domestic capability so as to export our products, competing with other emerging economies and to become a viable supplier in the global market.
WCI: What advantages does LS Cable India have over other Indian cable manufacturers according to you, in terms of being part of a Global group?
HHP: In my experience, LS Cable has the greater advantage over its competition as we have a pre-established corporate structure and workplace systems as a result of being part of the large group which help us in providing timely delivery and superior quality of products to the customers. Thanks to these pre-established frameworks, LS Cable India has higher efficiency and optimal output that has been perfected over 6 decades of rich experience, making it a global leader in the industry. In the same vein, we also have the added advantage of adhering to global quality standards and norms, making it easier for us to enter foreign markets seamlessly and at the same time, offering them the 'Make in India' experience. We have a great technological support and innovation from our parent company and also, by providing world-class training for our staff, we've been able to deliver better.