"The e-Beam processing in wires and cables helps in improving thermal, insulation resistance, di-electric property, chemical resistance property, barrier, impact wear and other mechanical properties…"
Excerpts of the interview with Mr. Sandesh Bhagwat, Managing Director at LEONI Cable Solutions (India) Private Limited:
Product Portfolio and Technical Capabilities

LEONI Cable Solutions is a world leader in the e-beam radiated cables. The superior technology and process leadership was introduced in India by LEONI in 2018.

The Company has state-of-the-art e-Beam equipment which is crossfire of 2×1.5 MeV, with 2 accelerator tubes. This provides uniform radiation in 360 deg in the products. LEONI has been certified by Indian and international testing companies for the products including – single-core and multi-core cables for transportation industry with several approvals like RDSO, EDTS, CLW, and Metro OEM's; and single-core solar cables with EN design with TUV approval.

Mentioning the numerous technical advantages of the Electron Beam Cross-linked (EBXL) cables, they provide higher current carrying capacity, greater safety margins and have an improved integrity in case of electrical failures. They also display an improved resistance to chemicals, has better impact strength and crack resistance and further, they also have better weather and high abrasion resistance. Also, the cables are infusible, and have resistance to iron soldering.

As about the other advantages, the EBXL cables have a long service life, high resistance to media (oils, fuels, acids and alkalis), UV and ozone, and have the ability to operate under extreme conditions (–60 °C and +120 °C). The cables are halogen-free, flexible, have optimized weight and volume, and high resistance against cold, heat, oil, diesel, acid and alkaline.

Manufacturing and Technical Setup

With respect to the technological capabilities and our manufacturing setup for the production of EBXL wires and cables, we have the Hybrid CrossFire Technology (2×1.5 MeV 60mA), i.e. a sophisticated new generation e-Beam equipment. Homogenous cross linking is made possible because of 90˚X4 irradiation and there is a four-side treatment during the irradiation process.

We have a patented technology for insulated core high voltage transformers; and there is a unique design to cater to a wide range of products. The e-Beam process further ensures equal dose distribution, high speed, and with online data logging, it is fully synchronized. The facility has a 2-cable handling system available in a single machine and we can operate one or both the accelerators at the same time. Further, the inbuilt safety system is AERB-approved.

The radiation level is very low because it is self-shielded (< 1 micro is severe in all over the public zone) and there is a built-in safety feature to prevent any radiological unsafe/malfunction-situation of the equipment.

No area requires access restriction except the bunker which is highly secured with the state-of-the-art safety system. There is a double security system (fail-safe) that is made as per Cat 4, EN 954-1. It honors the auto-control and redundancy requirements. The complete bunker is entirely shielded with high-grade reinforced steel which confines the process and protects the surrounding area from energetic electrons. In addition, there is an ozone extraction system with filtering and online monitoring.

Market Footprint

LEONI Cable Solutions is a worldwide leading provider of standard and customized specialist cables as well as prefabricated cable systems.

In a global economy, an industry requires new flexible products, whilst infrastructure is challenged by ever more complex applications. Simultaneously, it is a key prerequisite of our time that safety and risk reduction have to be assured everywhere. We are very keen to support, improve and optimize this interaction between social requirements and technological progress with the help of our high-quality cables and wires. As a competent partner, we assist our customers during the project-planning phase and thus, we're able to generate an added value by finding solutions which are exactly adjusted to their individual needs.

With our business unit transportation, and rolling stock division, we provide our customers with all the expertise of a global enterprise, focused on the needs of the transportation industry. With our extensive product and service portfolio for the internal and external cabling of rolling stock, we accompany the entire life cycle of vehicles – worldwide.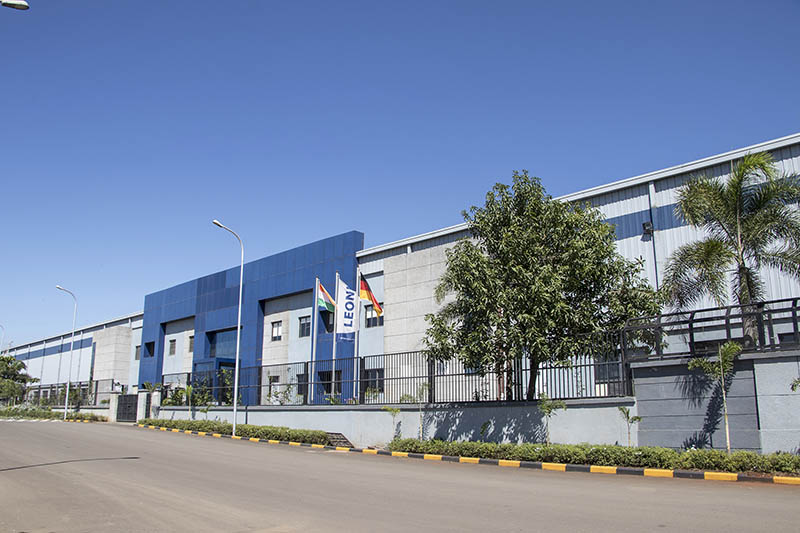 "As a strong and reliable partner, we offer application-specific cables and cable system solutions according to the national and international standards."

As a strong and reliable partner, we offer application-specific cables and cable system solutions according to the national and international standards. In the process, our customers can rely on our well-established industry, product knowledge, and our long-time experience. With the extensive product and service portfolio for internal and external wiring of railway vehicles, we will accompany you throughout the entire life cycle of your vehicles.

Value added chain of products and services from LEONI includes – fiber wires and cables, standard cables, special cables (hybrid), assembly, cable systems and designs, application oriented engineering, services, and modernization.

Where space is limited, our electron-beam cross-linked insulation and cable solutions offer excellent di-electric properties at reduced diameters. The wires and cables could reduce the overall weight of cables up to 500 kg per vehicle while doubling the service life and increasing safety.

Raw Material and Quality
Reduced swelling in oily media

Customer benefit: Expanded range of uses in oily environments and applications. If accidents occur, it is not necessary to replace all cables.

Resistance to media and solvents

Customer benefit: Contact with aggressive liquids, painting, detergents and solvents is possible.

Mutual compatibility: Largely inert behavior towards connector grommets or seals because it is not necessary to add chemically aggressive components to sheath and insulating materials if electron-beam cross-linking is used.

Environmentally sound: The technique uses fast "electrons" an equal like in a television tube, another place in which high acceleration voltages and electrical deflection coils are put to use. The process is environmentally-sound and can do without the highly reactive chemicals used for chemically cross-linked cables.

Customer benefit: This is a responsible contribution to reducing problematic chemicals in the process and in waste disposal.

Material grade are cross linkable with UV resistance, oil resistance, chemical resistance, halogen-free, flame retardant, mud resistance and special compound for survival to high temperature and high voltage.

It covers polyethylene base, peroxide base polyethylene, polyolefin base, EPDM base, EVA base, Rubber base and other special co polymer. It meets the special application for SOLAR, Railway Rolling stock, high temperature continuous operation equipment, fire resistance with enhanced mechanical and electrical properties for special application

Market Potential and Demand Shift

In our understanding, we foresee a huge potential in sections such as – Indian Railways, Metro Railway, Defence, Marine, etc. This further consists of subsections such as – railway coach and locomotive manufacturing unit, maintenance unit, direct and indirect suppliers to the railway unit; and direct and indirect suppliers to metro railway, etc. At present, the market size of the EBXL cables would be approx. 150 Mio € and is growing at 10-12% CAGR per annum.

Advantages Over Conventional Curing Process

E-Beam is an energy which is composed of a narrow stream of electrons in wave form. This energy is created from the acceleration and conversion of electricity. When a material is irradiated with e-Beam, the material absorbs the energy and alters chemical bonds, which leads to the modification of the material.

The e-Beam technique also offers environmental and health benefits. The amount of volatiles produced using this technique is reduced significantly than thermally cured processing. In chemical cross-linking process, the cross-linking agents used for thermosetting resins are toxic, carcinogenic and eliminated in the e-beam process.

A e-Beam cured product often have improved mechanical properties, enhanced insulation resistance properties as compared to thermally cured materials and these are retained, improved. E-beam curing is that it can reduce residual internal stresses in the microstructure of a product. E-beam processing is environment-friendly due to the 100% solid system, as e-Beam generates absolutely no emission, no substrate heating. The process necessitates a very less amount of energy consumption and high speed curing substantially increases productivity when compared with conventional heat treatment process.

The e-Beam processing in wires and cables helps in improving thermal, insulation resistance, di-electric property, chemical resistance property, barrier, impact wear and other mechanical properties to meet the demanding applications of the customers in wires and cables. Process of cross-linking in wires and cables presents the advantages of – increased life, higher temperature withstand capability, higher current carrying capacity, improved physical properties with reduced thicknesses in the cables as compared to the conventional cross-linking process.

The process is very high speed and a sure-shot process for curing. Permanent structure after curing will be symmetrical at the entire circumference provides uniform and better permanent enhances property for mechanical and electrical parameter concern to application requirement.
"Process of cross-linking in wires and cables presents the advantages of – increased life, higher temperature withstand capability, higher current carrying capacity,… as compared to the conventional cross-linking process."