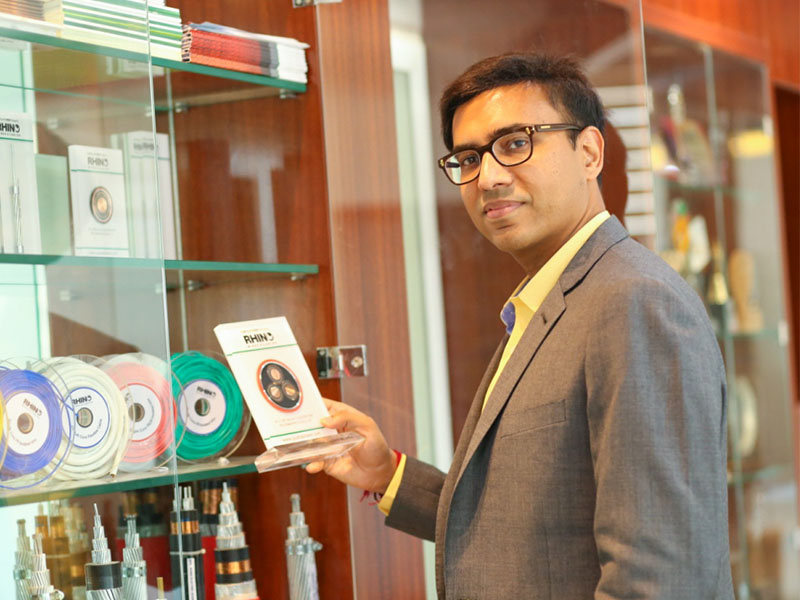 Supply Chain Management
After Corona
All major industries were facing serious disruptions such as supply chain breaks, technology events cancellations, and office shutdowns as a result of this outbreak. The overall market breakdown due to COVID-19 affected the growth of the cables and accessories market due to the shutting down of factories, obstacles in the supply chain, and the downturn in the world economy. This had a domino effect on the wire and cable industry.

Since the COVID-19 pandemic wave came in FY2020-21, the government has been focusing on containing the infection and ramping up healthcare infrastructure. The nationwide lockdown saved lives but caused massive income loss and production loss, and an overall weak financial performance. COVID-19 coupled with economic uncertainty in several states led to disruptions in the production and supply in the wire and cable industry.

Increasing investments in renewable energy projects have been an instrumental factor in influencing the growth of the high-voltage power cable market. Other market drivers include expansion and revamping of T&D infrastructure in India and growth in offshore wind energy.

In addition to these, the wire and cable industry is heavily dependent on imports from countries such as China, the UAE, Russia, and Japan, and exchange rate variations can affect the industry considerably. The sector is prone to such vulnerability due to these factors. On top of all, providing quality products at a relatively low price will always remain a challenge.

Besides, delays in giving a green signal to projects due to the multiple clearances and approvals that are required and the scarcity of manpower are all primary hindrances to the growth of the industry.
Market Scenario
After Corona
No doubt, the pandemic-induced lockdowns have affected the usual flow of business and on-field activities like sales. But to stay ahead of the curve, we need to rethink and reinvent the marketing strategy. Gupta Power Infrastructure has been at the forefront of innovating new and fresh channels of sales and marketing by capitalising on online channels that are huge in this digital age.

The market is fragmented, and the degree of fragmentation will accelerate during the forecast period. Key players in the market have been launching several initiatives and introducing innovative products and services to cater to a larger target audience during the pandemic

Construction and manufacturing activities have mostly remained exempted from lockdown measures and will not have a multiplier effect on economic growth given its linkages to various industries like in the year 2020. Due to the rather stable demand in the wire and cable segment, currently, our company expects substantially higher growth in revenues from the electrical cables segment over a period of time owing to its well-spread sales and distribution network. We also plan to add products to our already vast portfolio.

The electric wire and cable market in India is expected to grow by USD 1.65 billion, at a CAGR of almost 4 percent during 2021-2025. So these are positive signs to look forward to.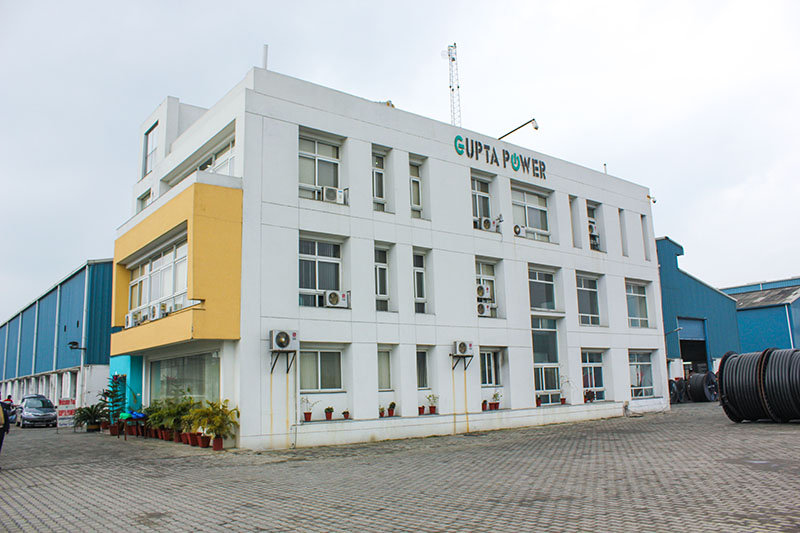 Operation and Workforce Management
After Corona
The key is diversification and a backward integration strategy during this time. We are trying to diversify our business to a great extent. To sustain as a growth leader, it's crucial to diversify to minimise the economic risks inflicted by COVID-19 lockdowns. Besides, Gupta Power aims to sustain the growth trajectory by virtue of its continuous and relentless focus on product quality, manufacturing expansion, technological know-how, and robust customer service. We are trying to minimise risks associated with future lockdowns by focussing on these key areas. Hopefully, they will yield results.

Our strategy is to increase the production capacity and focus on the latest developments in smart cables, smart conductors, smart LED lightings, smart optic fibre cables, and smart GIS substations up to 400 kV figure in the scheme of things. Future alliances, partnerships, and expansions are also a part of the plan and we will plan it to the best of our strategic interests

In this time of crisis where thousands of people are witnessing their near and dear ones dying and getting affected by the second wave of the pandemic, it is my duty to ensure that everyone associated with Gupta Powers including our channel partners, employees, and our dear customers are safe and sound. It's a test of humanity and my moral obligation dictates me to check on my immediate family and my employees who are my second family and ensure they are safe.

To win our employees' trust drives us to act with empathy and compassion.

As an ethical and responsible business owner, I wish to state that during these times of crisis, it's our moral duty to rise up to the occasion, stand by each other in whichever way possible and prove to be resourceful to our people and country when they need us most.