Along with CAZN stabilizers, DUPLAST® has also developed PVC plasticizers, Speciality Carbon Black & PVC additives. The Company has a dedicated technology development centre for product development and process optimisation.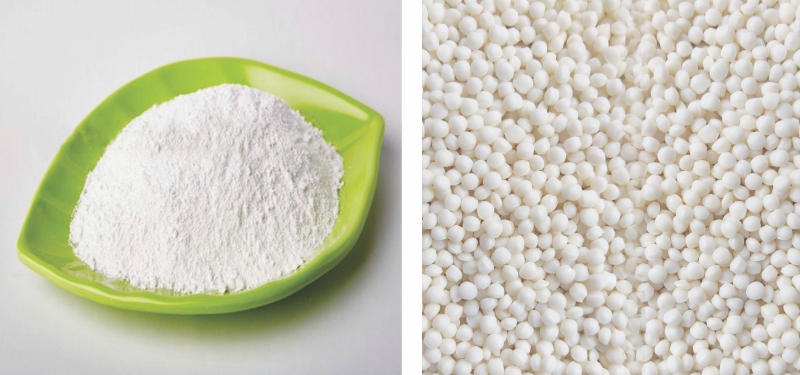 Calcium Zinc based stabilizers are a green replacement for lead-based stabilizers for all PVC applications. The combination of metal salts leads to effective stabilization in PVC processing stability and long-term stability.
DUPLAST®, in due course of time, has developed a speciality in CAZN stabilizers completely replacing lead in all aspects (process & long term stability). The CAZN stabilizers by DUPLAST® have the advantages of good heat stability and initial colouring property. They also have excellent processing performance and a wide processing range.
Watch: RR Kabel: Shreegopal Kabra on Fire Safety
DUPLAST® has a range of plasticizers for all PVC applications. Carbon Black from DUPLAST® is specially formulated to suit PVC compounding. It is preblended with proprietary additives to give it better dispersion, colour and finish on cable.
DUPLAST® along with its group company ATHYS™ has developed range of FIRE RETARDANT and SMOKE SUPRESSANT additives.
ATHYS™ has developed a range of Synthetic Aluminium Tri Hydrate suitable for ZHFR, FR & FRLS PVC compound at high filler loading also. The particle size of ATH and surface finish of the wire & cable is upto the mark against imported ones. Ground ATH from ATHYS™ has better thermal stability and good processing performance.
FIRE RETARDANT synergist SAT-07 is an antimony-based product, which has better or comparable performance in flame retardancy against Antimony Trioxide. It also has less smoke and costs less.
Also Read: Doubling the Capacity of Strip Mills
The company has set up a technology development centre, which is mainly responsible for the development of new products, improving the current manufacturing process, process optimization, quality control, as well as supervision of raw and auxiliary materials and finished products. To sum it up DUPLAST® and its group company ATHYS™ are technology driven company involved in development of additives for polymers resulting in better polymer compound performance and cost optimisation also.