Ravin Group, a Group with 71 years of experience and expertise in the world of electricity, has moved towards the acquisition of Cable Corporation of India Ltd. The group flagged its first dispatches at the hands of Maharashtra Industries Minister Subhash Desai and Cabinet Minister Chhagan Bhujbal on February 19.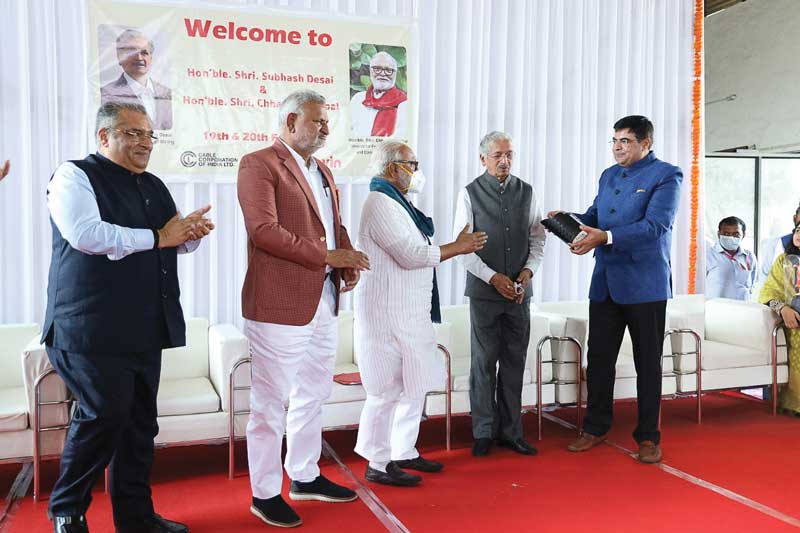 India traditionally relies on the burning of fossil fuels to generate electricity, burning of petrol/diesel to aid transportation, burning of wood, coal, and LPG to facilitate cooking. Due to the massive shift in the climate due to global warming, as well as our commitment towards sustainability of the environment, the global energy world is seeing a paradigm shift with a move away from fossil fuels to electricity. While we are already seeing a massive influx of electric vehicles, the day is not too far off where all our cooking is done on electricity.
Watch: Wire & Cable Industry Year Review
Electricity can be our best friend as well as our worse enemy. Around 90 percent of the fires caused in the country are due to electric short circuits. Thus, India requires a massive infrastructure to help generate, transmit as well as distribute electricity. The country also needs infrastructure requirements for electric vehicle charging as well as for renewable energy – mainly solar energy.

Ravin Group – a group with 71 years of experience and expertise in the world of electricity has moved towards the acquisition of Cable Corporation of India Ltd., a company set up in 1957 in collaboration with Siemens, Germany, and the Khatau family.


Cable Corporation of India Ltd. has a history of many firsts. It was the first Asian company outside Japan to get a license to make EHV cables from Japan's Mitsubishi Cable Company. It was also the first company to get ISO 9001 quality management certification in 1994. Cable Corporation of India was the first company to supply over 100 km of EHV cables as early as 2010.

With safety being a key concern in the field of electricity, Cable Corporation India Ltd. (CCIL) cables have always been a preferred choice for quality-conscious customers, not just in the country but across the world. With the acquisition of Cable Corporation of India Ltd., Ravin Group now enhances its manufacturing capacity from 250 v to right up to 400kV with plants already spread across Ankleshwar in Gujarat, Pune and the only Indian cable manufacturing company to have its manufacturing outside India i.e. in the UAE. The Group becomes amongst the top cable manufacturing entities in India and will further foray into various specialty cables, foremost among them being speciality cables for defence as well as the cables for EV charging which are currently being imported.

The Group will thus not only be a large exporter of cables from India but will also be saving valuable foreign exchange through import substitution.
Also Read: Ravin Group Secures INR 50 Crore Order to Supply Fire Survival Cables for Udhampur-Baramulla Rail Link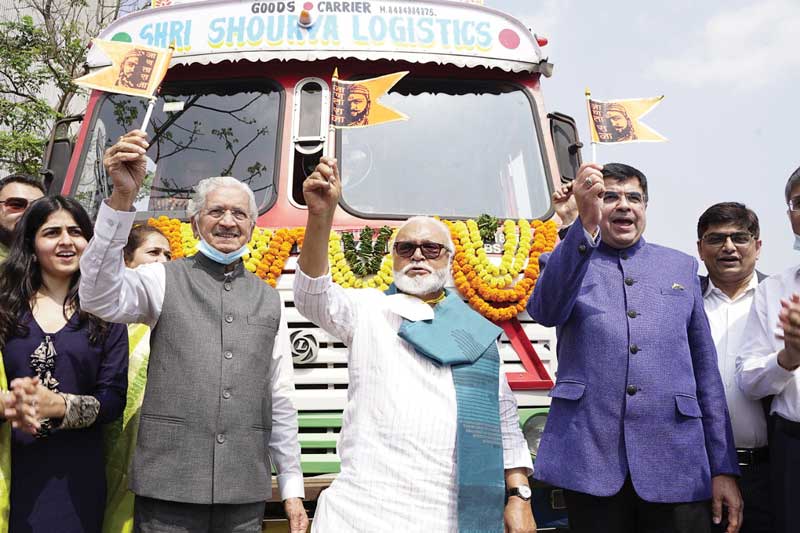 The modernised plants of CCIL were visited by Shri Subhash Desai, Minister of Industries of Maharashtra and Shri Chhagan Bhujbal, Minister of Consumer Affairs of Maharashtra who appreciated the technology and the manufacturing facility and also flagged off the first dispatches of Extra High Voltage (EHV) cables, High Voltage (HV) and Low Voltage (LV) cables from Sinnar, Nasik plant. The event was widely attended by many other VIPs, dignitaries and media.