At wire Mumbai, Durga Engineering will demonstrate its latest developments in addition textruderso the existing lines including high-speed extruders, cross-heads, screw, barrel & toolings.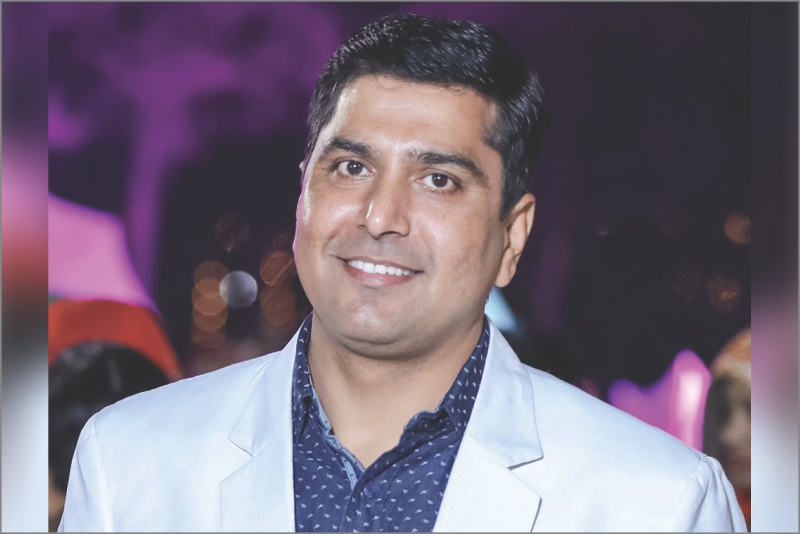 Durga Engineering Works (Protomac Extrusion Pvt. Ltd.), established in 2006, is one of the leading manufacturers and exporters of extrusion plant & machinery, with longstanding expertise in the wire & cable, medical tubing, plastic profile, and rubber hose industries. The Company manufactures high-speed extrusion lines from 30mm to 175mm for building wire (house wire), jelly fixed telecom cable, optical fibre cable, submersible cable, lift cable, flat cable, shaped cable, control cable, power cable, HT cable, rubber cable, medical tubing, plastic profile, rubber hose, and so on.
Watch: RR Kabel (RR Global): Shreegopal Kabra
Product Range:
Extrusion Plant & Machinery: The Company offers single, double, and triple layer fully-automatic extrusion lines in various designs & ranges between 30mm to 175mm. The extrusion line involves many components including a complete set of extruders, pneumatic pay off, take up single & double spool, multipass tank, capstan, caterpillar, self centre head die centering head, dia gauge controller, air wiper, auto coiler, and tooling to ensure consistency, quality, and efficiency.
Extruders: The Company manufactures high-quality extruders from 30mm to 175mm for building wire, optical fibre cable, LT cable, HT cable, Sioplas line, CCV line, rubber CV line, and rubber hose line and so on.
Cross Heads: Manufactures & designs cross heads from (0.40mm to 200mm) diameter with single layer, multilayer (skin) & stripe (marking) for various types of compounds like PVC, HDPE, PP, PE, Nylon, Rubber, etc. In this, good quality of alloy steel is used to manufacture the cross head. DE cross head have applications in all type cables including housing wiring, jelly fixed telecom cable, optical fibre cable, submersible cable, lift cable, flat cable, shaped cable, control cable, power cable, H.T cable, rubber cable, EPDM, XLPO, MVCC, CCV/SIOPLAS etc.
Screw & Barrel: The Company manufactures a wide range of Single Screw Barrel, Twin Parallel Screw Barrel, and Bimetallic Screw Barrel. The screw barrel range is manufactured under the standardised supervision of various software and modern technology.
Caterpillar & Capstan: The caterpillar is flexible enough cater to a wide range of applications and ensure the line speed stability. They are very reliable in long runs as well as with high pulling forces. We provide capstan in different sizes of pulley and diameter that vary as per the small & medium size of cables and line speed.
Take Up / Pay Off: We offer Take Up & Pay Off from bobbin size of 500mm to 5250mm and speed from 5mpm to 1000mpm. Our Take-Up and Pay Off Stands are designed portal type and column type, box type with wide range includes Conical Pay Off, Driven Pay Offs, Pneumatic Pay Off, Portal Pay Off -Take Up, and Dual Auto Change Over Take up.
Tooling & Spare Parts: Durga Engineering Works designs and manufactures tooling for fixed centre cross heads, die centre cross heads h.t. & ccv triple cross heads like tips, cross head tip, (nozzle) dies, skin tool, marking tool, cartridge (distributor), breaker plate, c-clamp, printing wheel, jelly needle, fibre guide, forming die, overlapping die with key, etc. Only high-quality of alloy steel is used in the manufacturing of the tooling with diamond polish & mirror like finish for long life of tooling.
Cooling Trough: All types of cooling troughs material SS304, SS316, for extrusion line are manufactured by the Company. The different models of troughs are single pass section, multipass section with cold water section, and hot water + cold water section.
Key USP of the Company
The following are the key strengths of the production lines and services by the Company:
Fully-automated CNC/VMC machine plant;
Automatic screw cutting machine plant;
Huge setup for production, fabrication, and assembly;
Large area for stock inventory;
Real-time delivery;
Innovative technology;
All the products are TC coated;
Large output capacity;
High-quality automation control;
Low rejection & low maintenance;
Reduced raw material consumption;
Reduced setup time;
Premium quality at best price.
Also Read: Durga Engineering Works: Pushing the 'Make in India' Initiative
New Development:
Durga Engineering has a largest setup of automatic screw cutting plant in India. Recently, the Company set up another separate assembly unit for machines in Faridabad. Using automatic CNC machines & technology ensures the quality of the products. All the components are engraved with their part numbers and the customers do not need to stock the inventory at their unit. Whenever there is a requirement, the Company dispatches the order to the customer within 24 hours.
Within its participation as one of the biggest exhibitors of wire & Tube Exhibition (Mumbai) with a 102 sq m premium stand space, Durga Engineering will showcase its latest and high-speed extruder machines, crossheads, screw, barrel, and toolings.
Visit Stand E-17 at wire India 2022, Mumbai.