Vidya Metals is a part of VMI Group, which has been producing various copper products for the last 35 years. With its units at Jammu, Daman, Manesar, Bhiwadi and Pathredi, VMI Group has a team of highly experienced professionals with a strong work ethic. Vidya Metal Mfg. Co. Pvt. Ltd. (a part of VMI Group) has spread its wings in a diverse direction which include copper rods, copper wire, winding wires, copper strips & flats, fiberglass, foils, super enamelled wire and polycarbonate sheets, multiwall polycarbonate sheets, multicell panel sheets, etc. In an interview with Wire & Cable India, Mr. Abhinav Goyal, Director, Vidya Metal Mfg. Co. Pvt. Ltd., talks about the interesting history of the company along with its product range.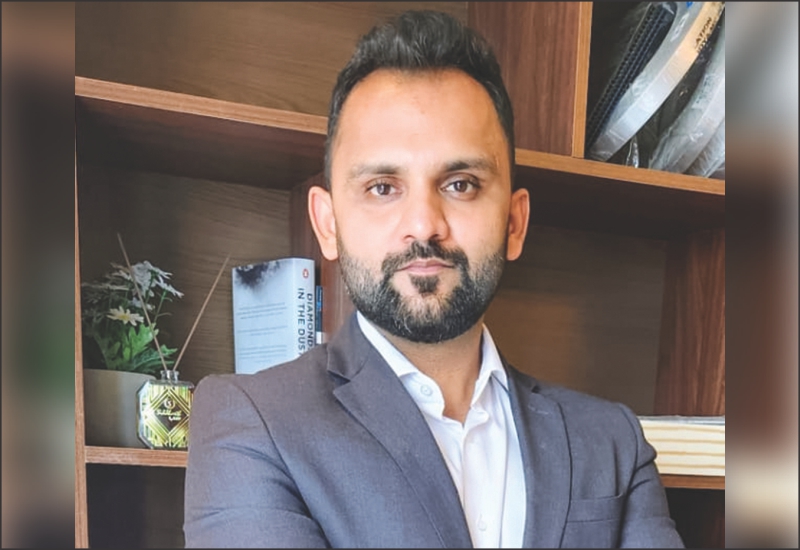 "Vidya Metal is the preferred supplier to major inverter & battery manufacturers (OEMs & Replacement), transformer manufacturers, Indian Railways, and major PSUs."
Wire & Cable India: As Vidya Metal has to its credit a legacy spanning over four decades, kindly take us through the overview of the company, its specialisations, and the major milestones so far.
Abhinav Goyal: A part of VMI Group, Vidya Metal Mfg. Co. Pvt. Ltd., was established in 1991 for the production of Rods, DPC and Bus Bars in a state-of-the-art unit. In 1997, the company opened its first partnership unit in Daman to produce copper winding wires, Ess Ell Cables Co., to cater to the needs of customers in the western and southern states. We set up Alliance Copper Concepts Pvt. Ltd. in 2008 to deliver our customers the best quality products at the most reasonable prices from one of the most economically strategic locations – Jammu. In this unit, we started manufacturing copper winding wires, ranging between 8-SWG to 40-SWG. These wires are insulated with a variety of wire enamels, e.g. polyester, modified polyester, polyesterimide (hermetic) and dual coat (lmide-amide).
In 2016, we inaugurated our first 'Aluminium Only' plant in Bhiwadi with a capacity of 1200 tonnes per annum. Today, we are producing 10000 tonnes per annum, aiming towards 12000 tonnes by 2023. We have, very quickly, diversified our portfolio into various products such as aluminium foils, paper-covered strips, fibre glass insulated strips and enamelled wires and strips. We aim to become a one-stop shop for the electrical industry. Our focus is on increasing our CAPEX on R&D, exports and software integration in the next 2 years.
Watch: RR Kabel: Shreegopal Kabra
WCI: Describe the product portfolio of the company along with its distinct features and applications.
AG: Vidya Metal, under the brand VM Insulation, has spread its wings in a diverse direction. In a very short span of time, we became one of the largest manufacturers of aluminium winding wire & strips for both industrial and automotive applications in the Indian electronic industry. In India, Vidya Metal is the preferred supplier to major inverter & battery manufacturers (OEMs & Replacement), transformer manufacturers, Indian Railways and to major PSUs along with applications such as cooler-fan & motors (AC/DC), compressors & pumps, generator & traction motors, power tools, and welding equipment.
We control all aspects of the production and logistic chain, thereby ensuring tailor-made solutions, JIT (just in time) delivery, and precision quality every time and these are the various features and benefits that attract our customers to us. We are an ISO-certified and UL-approved company.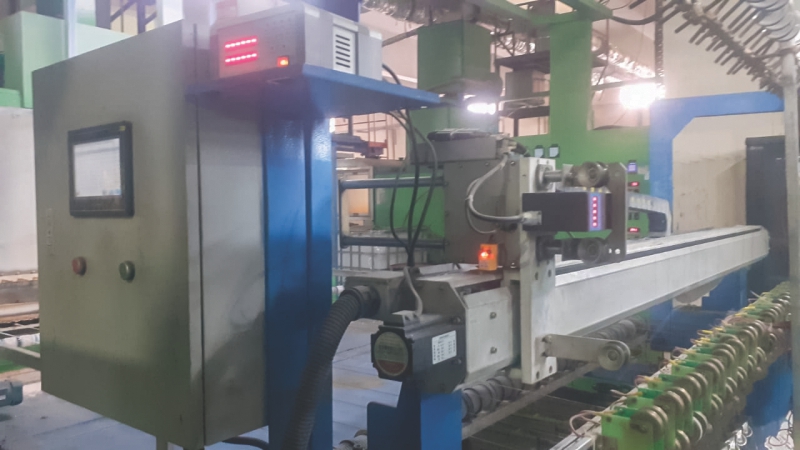 WCI: Please shed light on the manufacturing and technological capabilities of the production facility. Are there any plans for undertaking capacity expansion?
AG: Vidya Metal became one of the first companies to catch the market trends and diversify its products into aluminium. Currently, our production capacity is 10,000 tonnes per annum, and we aim to make it 12,000 by 2023. All its plants are certified with ISO 9001: 2015. To maintain strict quality standards, the company follows a series of methodologies such as 5S, TQM (Total Quality Management), 6 Sigma, Traceability, Production Part Approval Process, etc. Our lab testing equipment includes Inline Dimensional Tester, Inline Pin Hole Tester, Hot Air Oven, Cut through Tester, 3 KV DC Pin hole Tester and Tan Delta Tester.
WCI: As Vidya Metal is a prominent provider of enamelled winding wires, share your outlook on the different demand drivers and market trends in this segment.
AG: There has been an increase in the demand for aluminium wires in India. With properties such as price, weldability, flexibility, conductivity, bending ability, and mechanical strength, aluminium is an important metal in the automotive, transformer, electrical and winding sectors. Other demand drivers include a rise in smart grid infrastructure, increasing use of submersible winding wires and growth of T&D infrastructure. I see a lot of growth as OEMs are ramping up their R&D to switch from copper to aluminium.
Also Read: Tata Steel's Board Gives a Nod to Proposed Integration Plan of its Subsidiaries
WCI: Could you please talk about the current market presence of Vidya Metal? Also, talk about your plans with respect to expanding your reach to newer markets.
AG: Collectively, we have four plants across India out of which our main plant is in Pathredi which is focused only on aluminium. With the help of its distributor network, the company is present in almost every part of India. We have exported our products to various countries such as Japan, Nepal, and Bhutan. In the near future, we are planning to expand our export potential and penetrate new markets.